Monthly Archive for March, 2007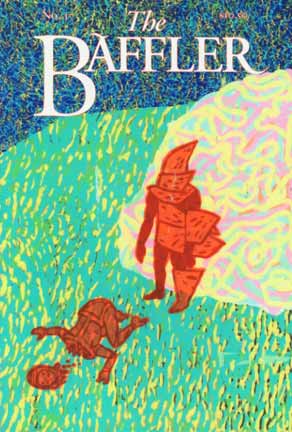 What a week with a new issue of the Baffler and Optic Nerve, could life get any better?
Continue reading 'New Stuff 3/30/06'
Are you ready for your closeup? We're getting a Photobooth! B&w pictures in a classy black booth. Pictures will be $3.00 as opposed to the $2.00 in the picture here, but supposedly this is the booth we'll be getting. We're told it'll be delivered in a week or two, so stay tuned!
Wow, opened a box today and was totally shocked to see this! More goodies this week, check the full recap tomorrow!!!
Marry SoderstromThursday, March 29th, 7:30 PM

Mary Soderstrom, a Montreal-based writer, whose new book Green City: People, Nature and Urban Places has recently been published by V?hicule Press of Montreal. With nine books to her credit, Soderstrom is well-known to Canadian readers. Her new book uses 11 cities–Chicago among them–as starting points for exploring the ways that people have brought nature into cities over history.

This reading will be co-sponsored by the Center for Neighborhood Technology, and someone from the center will introduce Soderstrom.
It's often forgotten that the Man Dressed in Black was the first country singer to tackle taboo subject matter. Look no further than "Sunday Morning Coming Down" — Cash's recounting of an acid trip that ends in a chainsaw murder. 1957's "Ballad of a Teenage Queen" is, as far as I know, the first song documenting the everyday trials and tribulations of a lowly transvestite. I'm looking forward to hearing what this national treasure serves up next.