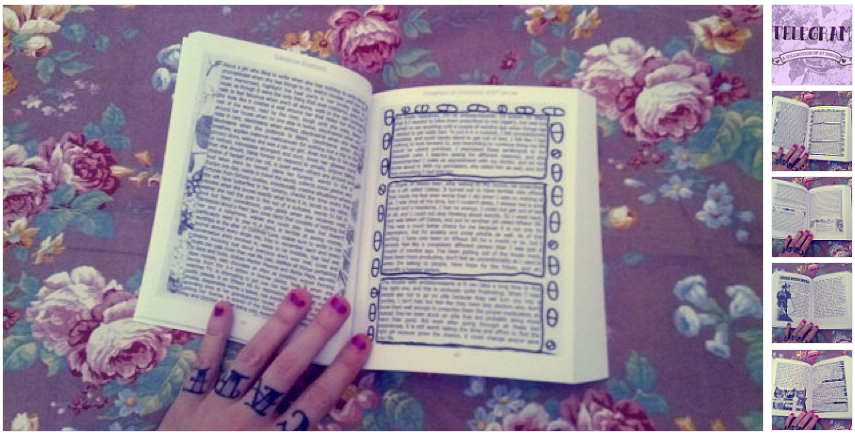 Telegram: A Collection of 27 Issues by Maranda Elizabeth (Mend My Dress Press) $24.99 – Maranda tells tales of daily adventures, friendship, gender identity, falling in love with bicycles, getting tattoos, moving out, going crazy, inpatient hospitalizations and more. Also includes a bunch of new material, a tutorial on how to make zines, and a never before released issue.
Zines & Zine-Related
Come On Down: True Game Show Tales by Winners, Losers, Viewers, and Folks Behind the Scenes, ed. by Matt Carman – As in, game shows. And very entertaining. Come on down! -LM $4.00
I Love Bad Movies issues #1-#5 by Kseniya Yarosh and Matt Carman $5.00 each
Daily Object Daily Document by Kione Kochi $4.00 – She draws about her possessions and talks about them. Wait! Don't skip over this! It's really awesome, and the drawings are minimal and thoughtful. WHY DIDN'T I DO THIS? I might just have to do one in response.-LM
Grime Time Presents: Rhino Legs and Donkey Butts vol 1 by P. $10.00 – Local graff zine.
Cock Cessaries #1 by Brian Hochberger $2.00
On Struggling #2 Self Care by Monica Trinidad $6.00
Jobs the Argue Dog by Isa Sung $3.00
Black Metal of the Americas issues 2 and 4 by Ed and Patrick $5.00 each
Rochester Teenset Outsider #23 Doomsday Special by Will Carroll $1.00
Think About the Bubbles #4 Freedom Meow by Joyce Hatton and Alvin $2.00
Son of Fury by Paul Ferrell $4.00
Secret Bully #1 by Cynthia Ann Schemmer $3.00
All Hope Was Lost by Karsten Foerster $4.00
Eyesore vol 1 Feb 13 by Michael Heck and Karsten Foerster $1.00
Sorry It's Not About Me Sergej Vutuc $12.00
Zisk #22 Spr 13 $2.00
DIY
Brew Your Own Kombucha by Kione $1.50
Comics & Comix
Stripburger #58 $8.00
Comics by Joseph Hewitt: Snow Cone City #1, Scum Hive #1 Voles of the Dusk
Strata #2 Form and Composition by Bill Rusk $2.00
No Recipe Inside #1 by Ally Wang $2.00
Birdy #1 Wish I can be a zombie by Freakie Pam Pam Liu $6.00
Spurts #1 by Mike Funk $3.00
Slurricane #5 by Will Laren $5.00
Waves #1 Notes and Sketches from 2012 $6.00
Graphic Novels and Trade Paperbacks
Marble Season by Gilbert Hernandez (D&Q) $21.95 – Thanks to everybody that came out last night to see Gilbert here at Quimby's!!!!
Vader's Little Princess by Jeffrey Brown $14.95 – Don't miss Jeffrey Brown here for the Laydeez Do Comics Chicago April Edition on April 25th!
Toxicity vol 1 Welcome to Eleven City by Victor Ochoa $15.00
Nobodies vol 1 $20.00 and vol 2 $15.00
Joe Golem and the Drowning City: An Illustrated Novel by Mike Mignola and Chirstopher Golden $17.99
Jerusalem: A Family Portrait by Boaz Yakin and Nick Bertozzi (First Second) $24.99
Dial H TPB vol 1 Into You by China Mieville and Mateus Santolouco $14.99
Happy by Grant Morrison and Darick Robertson $12.99
Transfusion Vampires Versus Robots by Steve Niles and Menton3 $17.99
Superzelda Graphic Life of Zelda Fitzgerald by Tiziana Lo Porto and Daniele Marotta (One Peace Books) $16.95
Art & Design
Shirt Kings: Pioneers of Hip Hop Fashion by Edwin PHADE Sacasa and ALan KET (Dokument Press) $44.95
Pretty Patterns: Surface Design by 25 Contemporary Artists $24.95
Street Art LondonFrank Steam156 Malt and David Stewart $28.95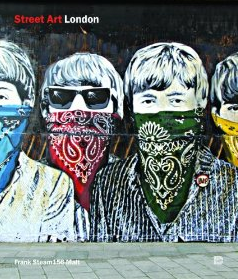 How To Be A Cat by Nikki McClure $16.95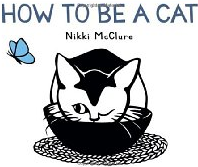 Mayhem, Miscreants, Memoirs, Music & Misc
In The City of Bikes: The Story of the Amsterdam Cyclist by Pete Jordan. Don't miss Pete Jordan aka Dishwasher Pete here at Quimby's on May 5th!
City of Scoundrels: 12 Days of Disaster That Gave Birth to Modern Chicago by Gary Krist $14.95
Farmer Buckley's Exploding Trousers and Other Odd Events on the Way to Discovery by Stephanie Pain $15.95
Gathering of the Tribe: Music and Heavy Conscious Creation by Mark Goodall (Headpress) $25.95 – Addresses how magick, mysticism and the occult figure into many of our favorite records.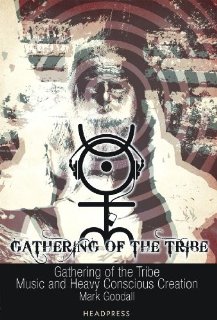 How To Build a Time Machine: The Real Science of Time Travel by Brian Clegg $15.99 – Now in soft cover.
Yesterday Should Be Happy #1 European and American Films and #2 Hong Kong Films by En Ning Ho $12.00 each
Red Specters: Russian Tales from the Twentieth Century by Muireann Maguire $25.95
David Bowie Is $55.00 – The first book that grants access to the internationally acclaimed artist and performer's personal archive of costumes, ephemera, original design artwork, and more, bringing it together to present a completely new perspective on his creative work and collaborations. Withh essays from folks like Camille Paglia, Jon Savage and more.
Frequencies vol 2 Artful Essays Spr 13 (Two Dollar Radio) $10.00
Owsley and Me: My LSD Family by Rhoney Gissen Stanley and Tom Davis (Monkfish) $15.95
Politics & Revolution
Sewing Freedom: Philip Joseph's Transnationalism and Early New Zealand Anarchism by Jared Davidson (AK Press) $12.95
Stalinist Legacy – Its Impact on Twentieth Century World Politics by Tariq Ali (Haymarket) $22.00
Fiction
You by Austin Grossman $25.99- From the author of the super, super fun Soon I Will Be Invincible.
Poetry, Lit Mags, Lit Journals, Chap Books
Schtick by Kevin Coval (Haymarket) $16.00
But Our Princess Is In Another Castle by BJ Best $14.95
Pinstriping #37 Kustom Graphics Magazine Apr May 13 $9.95
The Chicago Review vol 57 #3 and #4 $14.00
Comb #1 by Ian Huebert $3.00
Magazines
True Crime Special Spr 13 20 All True Murder Stories $6.99
Dapper Dan #7 Spr Sum 13 $10.99
Kids Stuff
Oddfellows Orphanage by Emily Winfield Martin $14.99 – From classes in Cryptozoology and Fairy Tale Studies to trips to the circus, from Annual Hair Cutting Day to a sea monster-sighting field trip, things at Oddfellows are anything but ordinary . . . except when it comes to friendships. And in that, Oddfellows is like any other school where children discover what they mean to each other while learning how big the world really is.
Other Stuff
Darth Vader and Son Postcard Book by Jeffrey Brown $9.95
Darth Vader and Son Journal by Jeffrey Brown $9.95
Gary Baseman Journal $9.99