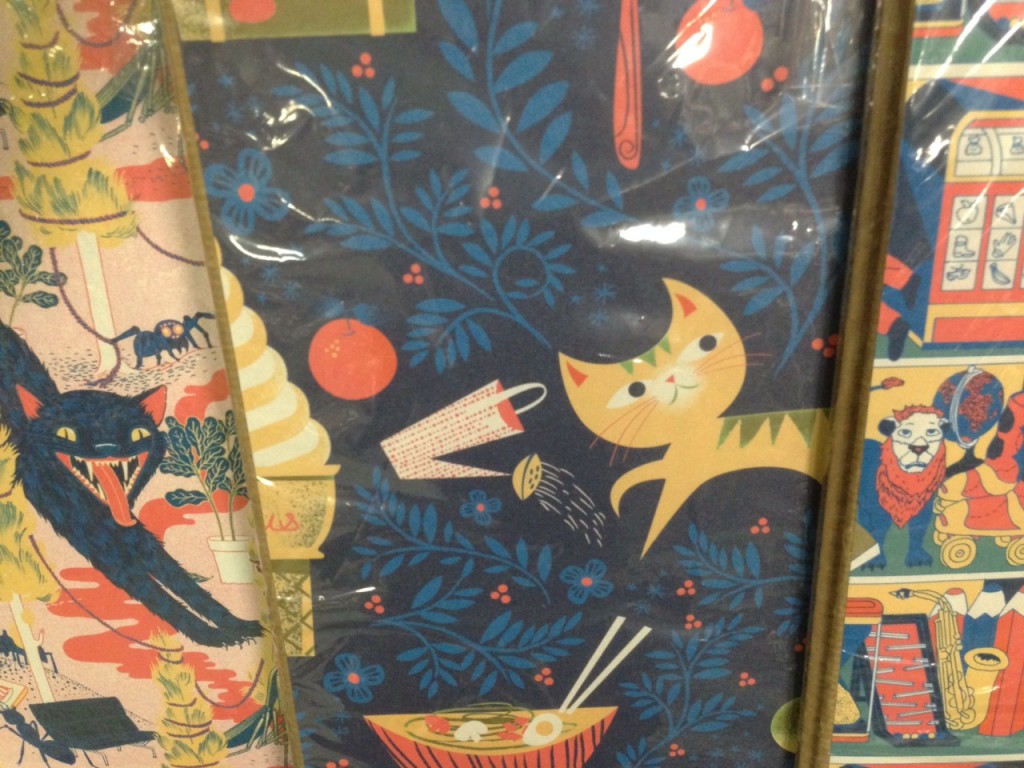 Nobrow Gift Wrap!!!!! Imported! $4.50 per sheet, 3 patterns: Lab Partners, Micah Lidberg or Paul Paetzel. Use it to wrap gifts or just to hang as art. There are only a few places selling this in the States.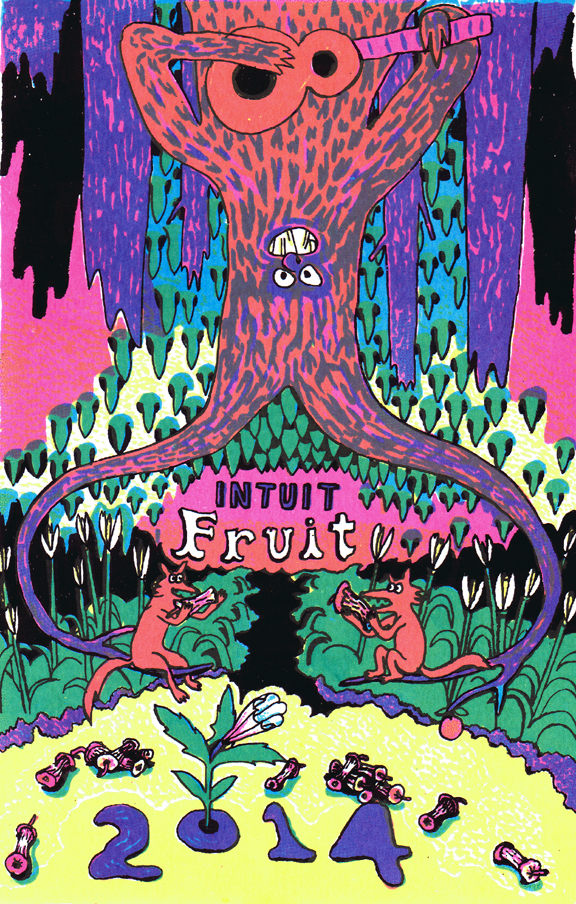 2014 Intuit Fruit National Waste Calendar by Leif Goldberg $16.00
Zines
Do You Want To Go To a Museum With Me #1 by Jacky Jack Jackson $3.00
Let It Sink #6 Dreamtigers by Jim $1.00
Bum Cum vol 2 $10.00
CT Cabin Time Rabbit Island $15.00
Lest the Wild Beasts Out Number You by Rand Renfrow $15.00
Olympic Fencing by Tim Lahan $10.00
When It Happened by Amanda Wieczorek $10.00
14 Insults For Some Work, Two Thousand Insults For All Occasions by Lauren Anderson $2.00
Dedication Hotline $2.00 – People called in dedicatins to a hotline. Then the transcripts were sent through Google voice mail transcription service, which, hilariously, gets it all wrong.
Sleep Without Shelter by Sarah McNeil $8.00
Love and Connection vol 1 $2.50
Pals the Radical Possibility of Friendship $2.00
KerBloom #104 Sep Oct 13 by Artnoose $2.00
various issues of Psycho Moto Zine $1.00 each
Comics & Comix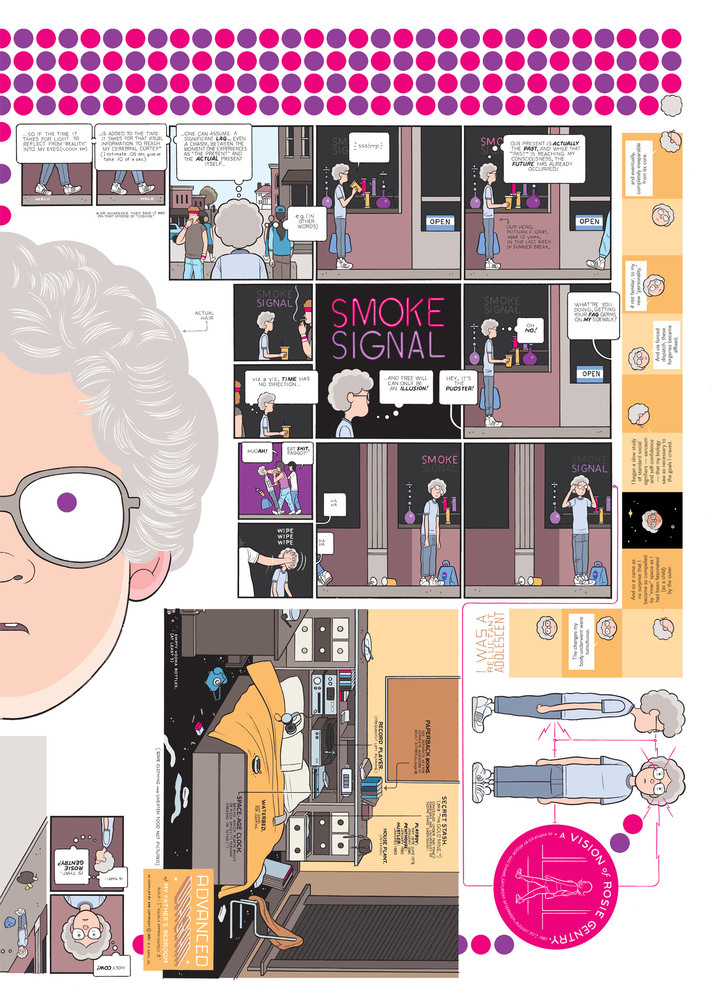 Smoke Signal #17 $5.00 – With a Chris Ware cover!
Underworld Newspaper by Kaz $5.00
Hairless Who #1 by Joe Tallarico $6.00
Beautiful View of Nothing #1 by Ryan Burns & David Pederson $8.00
Transcendental Masturbation Short Comics by Jeremy Baum $2.00
Arcadia by Diego Tripodi, Box Brown et al. $5.00
True Art: Artwork from the Show True Art at Secret Headquarters  by Alex Schubert $6.00
Teen Creeps #4 by Charles Forsman (Oily Comics) $1.00
Cockle Aaron by Aaron Cockle (Oily Comics) $1.00
Missy #1 by Daryl Seitchik (Oily Comics) $1.00
Noise #3 by Billy Burkert (Oily Comics) $1.00
Real Rap #5 Featuring Duh Studge by Benjamin Urkowitz (Oily Comics) $1.00
Joey by Melissa Mendes (Oily Comics) $4.00
Grassy Knoll by Nick Drnaso $4.00
Conditions on the Ground #8 by Kevin Hooyman $4.00
Graphic Novels & Trade Paperbacks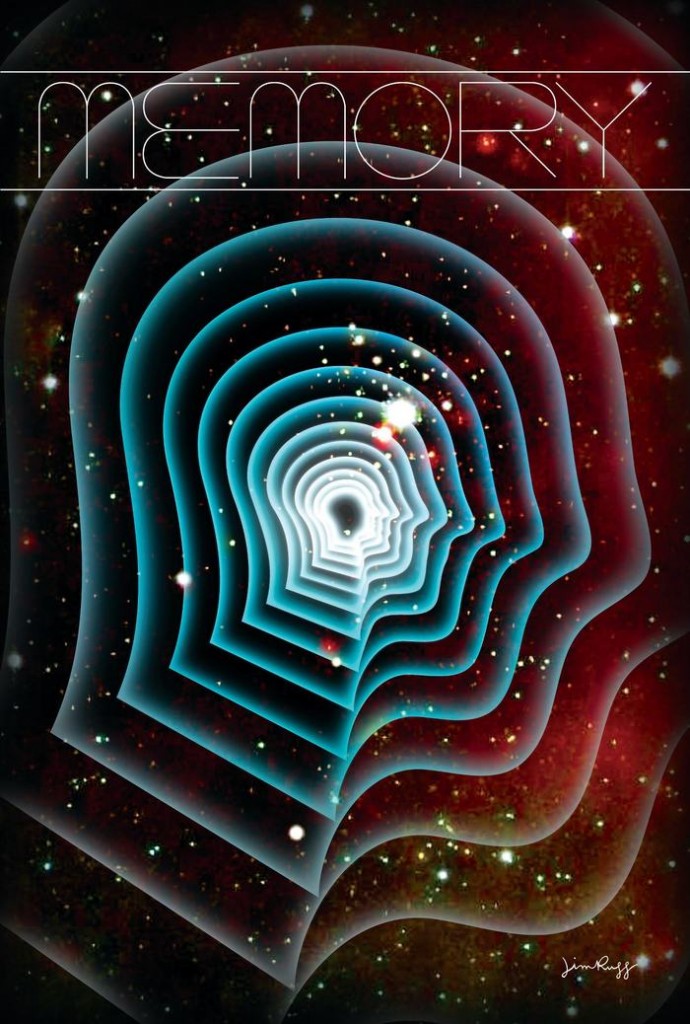 Memory Anthology by Jeremy Baum $18.00 – An anthology of comics and illustration featuring the work of over 40 independent artists from 8 countries, including Hans Rickheit, Jim Rugg, Nikki Burch, Alice Leoni, and more.
Hip Hop Family Tree: 1970s-1981 (Fantagraphics Treasury Edition vol 1 Special Collectors Issue) by Ed Piskor $24.99
Pretty In Pink: North American Women Cartoonists 1896-2013 ed. by Trina Robbins (Fantagraphics) $29.99
Britt Wilson's Greatest Book On Earth (Conundrum) $17.00
Magic Words: The Extraordinary Life of Alan Moore $29.95
Scene But Not Heard by Sam Henderson (Top Shelf) $14.95
Fairest in the Land by Bill Willingham et al. $22.99 – One shot stories by a variety of artists, all in the Fables-verse.
Life Begins at Incorporation Cartoons and Essays by Matt Bors $20.00
Girl Genius vol 1 Agatha Heterodyne and the Beetleburg Clank & Girl Genius vol 3 Agatha Heterodyne and the Monster Engine by Phil and Kaja Foglio (Airship Entertainment) $25.00 each
Art & Design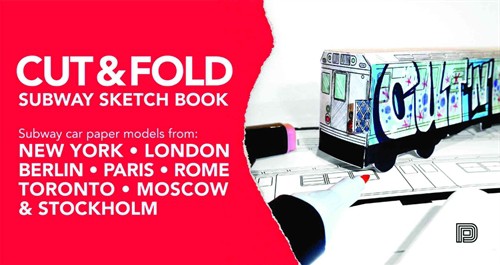 Cut and Fold Subway Sketchbook, Subway Car Paper Models by Martin Ander (Dokument) $12.95 – 8 different subway car paper models from 8 of the worlds metropolis.
London Deco by Thibaud Herem (Nobrow) $40.00
Art of D*Face: One Man and His Dog $29.95
Savage Samurai Warrior Prints 1800-1899 (Ukiyo E Master Series vol 9) $49.95
Night Parade of Dead Souls Japanese Ghost Paintings (Ukiyo E Master Series vol 10) $29.95
47 Ronin Samurai Art (Ukiyo E Master Specials) $29.95
Anatomy of Steampunk: The Fashion of Victorian Futurism (Race Point) by Katherine Gleason $35.00
Fiction
Books published Readux (from Germany), all $4.99: Marvel of Biographical Bookkeeping by Francis Nenik and Katy Derbyshire, Fantasy by Mike Persson and Saskia Vogel, and more.
What In Gods Name by Simon Rich $14.00
Kissing Oscar Wilde: A Love Story in the City of Light by Jade Sylvan (Write Bloody) $15.00
Barstoool Prophets by Ethan H. Minsker $12.00
Music Books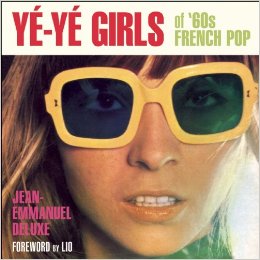 Yé-Yé Girls of '60s French Pop by Jean-Emmanuel Deluxe $25.00
27: A History of the 27 Club through the Lives of Brian Jones, Jimi Hendrix, Janis Joplin, Jim Morrison, Kurt Cobain, and Amy Winehouse by Howard Sounes (Da Capo) $26.99
The Replacements: Waxed-Up Hair and Painted Shoes: The Photographic History by Jim Walsh and Dennis Pernu $30.00
Doing It Meat Market by Raphael Villet $9.99
Mayhem, Miscreants, Memoirs & Misc
Pornodelic Pleasures: Jess Franco Cinema (Cult Movie Specials) by Jack Hunter $29.95
Bleeding Skull!: A 1980s Trash-Horror Odyssey by Joseph A. Ziemba & Dan Budnik (Headpress) $34.95
Covert Wars and the Clash of Civilizations: UFOs, Oligarchs and Space Secrecy by Jospeh P. Farrell (Adventures Unlimited Press) $19.95
Both Flesh and Not by David Foster Wallace $17.00 – Now in soft cover.
This Is How You Die: Stories of the Inscrutable, Infallible, Inescapable Machine of Death by various $18.00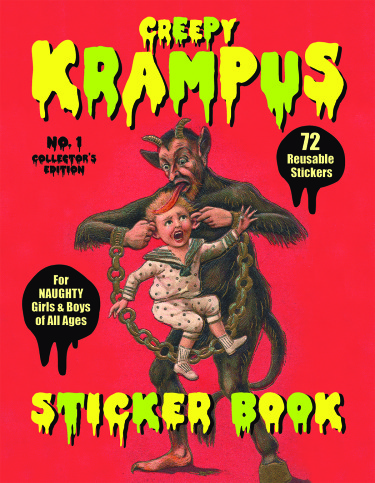 Creepy Krampus Sticker Book #1 Collectors Edition 72 Reusable Stickers for Naughty Girls and Boys of All Ages by Monte Beauchamp (Last Gasp) $9.95 AND Krampus Playing Card Deck 52 Vintage Designs by Monte Beauchamp (Last Gasp) $6.95 – Celebrate Krampusnacht with Quimby's & GlitterGuts 12/6! Arty Chicago mobile photo booth GlitterGuts will be here at Quimby's on Dec 6th along with the Krampus, the xmas demon known to punish children during the Yule season for their misbehavior. Get your picture taken with Krampus and creep out the people in your life with photos of you getting reprimanded by this traditional Germanic holiday beast. Who said seasonal family photos are boring?
Politics & Revolution
Anarchy, State, and Utopia by Robert Nozick $19.99
Sex & Sexy
DIRTY DANISH DOLLS: Scandinavian Glamour Girls of the 1960S (Wet Angel) $24.95
Naked at Noon: 100 Vintage Nudist Photographs (Wet Angel) $24.95
Sex Position Coloring Book, Playtime for Couples (Amorata) $15.95
DIY, Food, Druuuuuugs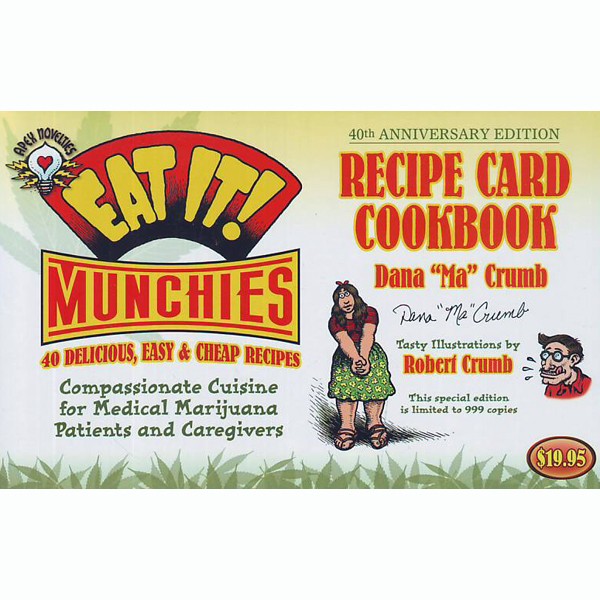 EAT IT! Munchies 40 Delicious, Easy & Cheap Recipies, 40th Anniversary Edition by Dana Ma Crumb and Robert Crumb (Apex Novelties) $19.99
Apothecary Cocktails: Restorative Drinks from Yesterday and Today by Warren Bobrow (Fair Winds) $21.99
How to Create Your Own Gig Posters: Band T-shirts, Album Covers and Stickers by Ruthann Godollei $24.99
Steampunk Chic Vintage Flair from Recycled Finds by Jennifer and Kitty O'Neil $15.95
Magazines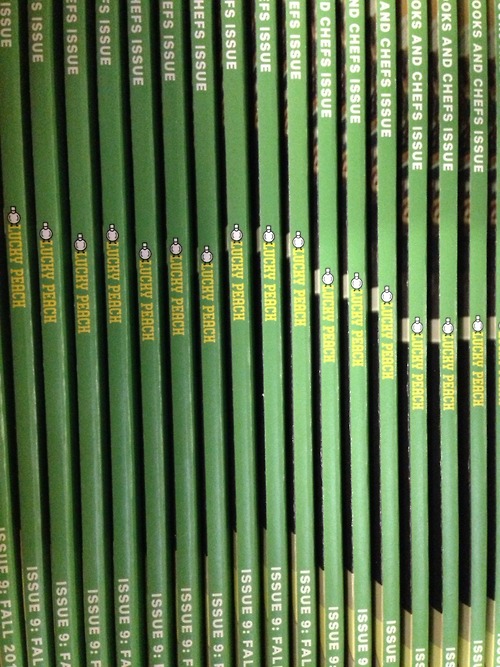 Lucky Peach #9 Cooks and Chefs Issue 2 $12.00
Fat Magazine #1 $19.99
True Crime Nov 13 $8.99
Murder Most Foul #90 $9.99
Man About Town #13 Fall Win 13 $15.99
Pigeons and Peacocks #6 $13.99
Tape Op #98 Nov Dec 13 $4.95
Razorcake #77 $4.00
Wire Nov 13 #357 $11.25
Harpers Magazine Dec 13 $6.99
Tattoo Collection #59 $7.75
Poetry, Lit Mags, Lit Journals, Chap Books
The Point #7 Fall 13 Symposium What is Marriage For $12.00
McSweeneys #45 $24.00
Home Sick On Death Love and Distance by Tanzen Lilly $3.00
Gaudy Verse #2 by Orla Foster and Peter Martin $2.00
Overtime Hour 30 Cumberland Valley Chevy by Ron Roy $2.00
For the Kiddies
Middle School: How I Survived Bullies, Broccoli and Snake Hill by James Patterson and Laura Hill $14.00
A Is For Activist by Innosanto Nagara $9.99
Mischievians by William Joyce $17.99
Afraid of the Dark zine $1.00
Other Stuff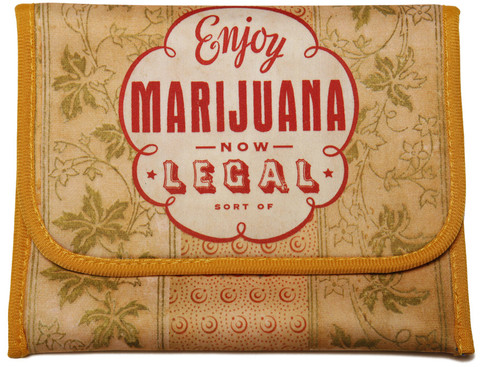 Bags by Art Bird, various prices: Reusbale and washable insulated snack bags for carrying food in (only $10 for those!), Crossbody slings in a few sizes, lunch bag containers and more, in a variety of motifs.