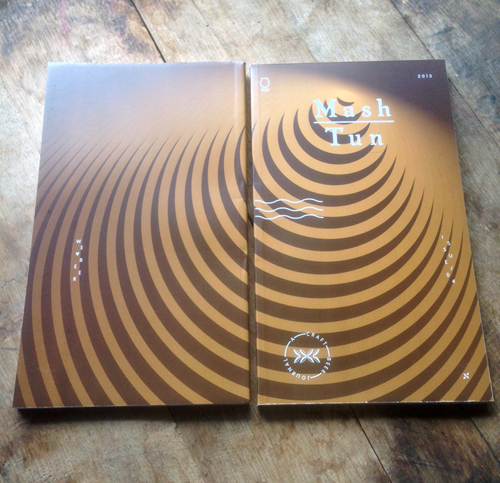 Mash Tun #4 Craft Beer Journal $8.00 – Most recent issue of this bad ass magazine about the pleasures and aesthetics of craft beer and how it intersects with food, culture, and society, published by your buddies at Maria's Packaged Goods & Community Bar and The Public Media Institute, a non profit arts and culture organization based in Bridgeport.
Tally-ho! A bunch of British music books arrived all at once. How did that happen?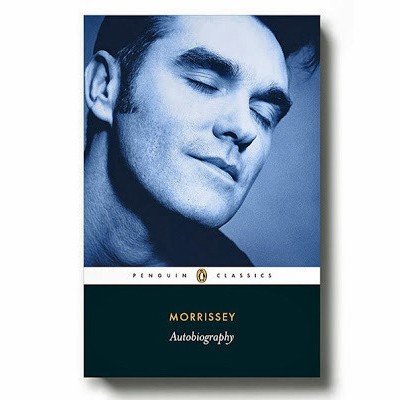 Autobiography by Morrissey $30.00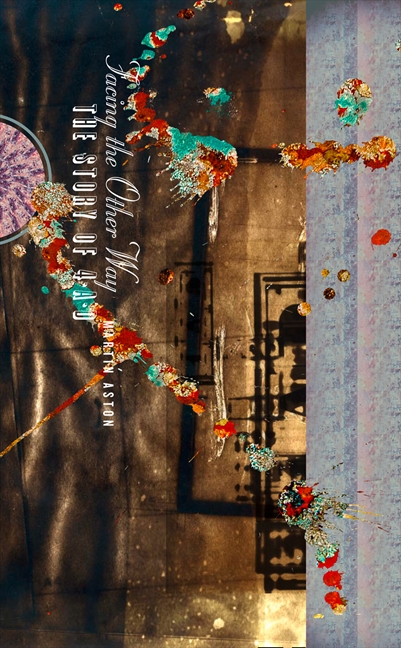 Facing the Other Way: The Story of 4AD by Martin Aston $29.99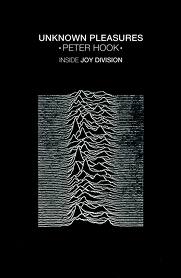 Unknown Pleasures: Inside Joy Division by Peter Hook $18.99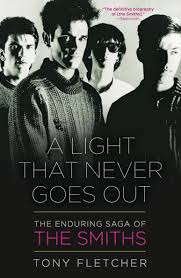 The Light That Never Goes Out: The Enduring Saga of the Smiths by Tony Fletcher $16.00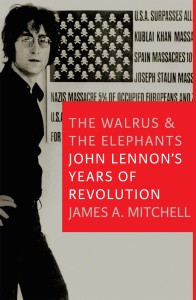 The Walrus and the Elephants: John Lennon's Years of Revolution by James A. Mitchell $23.95
…and other new stuff…
Zines
Junk Drawer Workshop #1 a Participatory Zine by Eric Bartholomew $1.50
Stuff #1 by Anthony Paul Jones and Jaxson Boone Hammarley $4.00
Utopia Achieved #1 $8.00
PopNihil #19 October 2013 by Matthew Moyer et al. $3.00
Orange #1 by Timothy Olson $6.00
Namaste Motherfucker #1 $5.00
Crackhead Gary, Your Neighborhood Nightmare by Dmitry Samarov $6.00
You Are Not a Loan #1 $2.00
Sideways More Than Up by Summer Hopkins Myeres $4.00
Messenger #1 by Fellion C. and J. Yonker $4.00
Idiot Forever Trash $4.00
Texture Day by Taryn Jones $4.00
Please Sleep With Me #1 The Christmas House by Sophia Bell $4.00
Free Pentagram Rides  by Harmon Butcher and Kate Ferencz $4.00
Friends and Family by Martin Masetto $10.00
For Everard vol 1 & For Everard vol 2 Blood Brothers by Anthony Malone $5.00 each
Approaching Mies Plano IL by Philip Tomaru $5.00
I Really Like Sitting Here $1.00
Splendid Gallery of Fictitious Women #1 by Jennifer Sullivan and Erin Nixon $7.00
From the Ashes #1 An Introduction to Our Writings by The Recomposition Collective $4.50 – Capitalism makes all of our lives worse, so we should end capitalism. Buy this zine!
Veggies Scoffer: Vegan Recipes From Over 25 Years on the Catering Front Line by Ronny $4.00 – Includes Samosas for Social Change, Bhajis for a better Britain, Pakoras for a peaceful planet & more.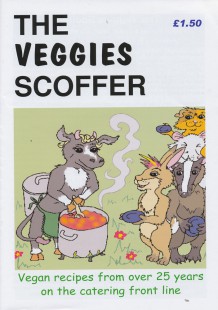 Comics & Comix
Laskimooses #13 Pysymattomyyden Piirit & Laskimooses #14 Merisaa Ja Varoitukset by Matti Hagelberg $7.00 each
Vikings End #1 by Rich Tommaso $6.95
Men's Feelings by Ted May (Revival House) $5.00
Alamo Value Plus #1 by Rusty Jordan  (Revival House) $5.00
Fat Ghost by Malwina Andruczyk $2.50
Fuck the American Dream by Andy Hood $1.50
Grove – Behold In These Mystic Pages Lie the Hidden Things of Dark Futurity by Max Mose $6.00
Strangers by Eva Grace Restad $4.00
Long Showers by Ryan Burns $2.00
Wreckloose by Ryan Douglass $5.00
Scaffold #3 by VA Graham and JA Eisenhower $10.00
Plush #1 Super Hex Soft Spell 2013 by Brett Manning $5.00
Quarter Vomit #3 Strips $6.00
S #15 Baltic Comics Magazine $12.00 – This issue: CATS! With a piece from our very own Edie Fake!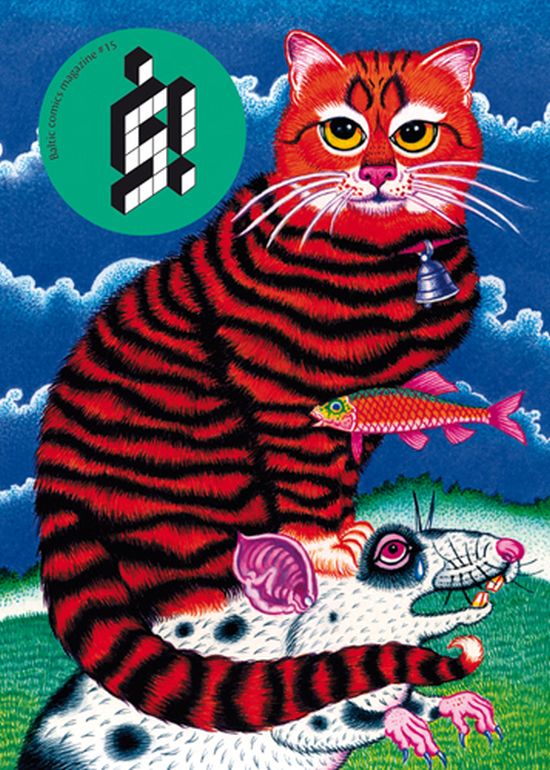 Graphic Novels & Trade Paperbacks
Mysterious Underground Men Ten Cent Manga by Osamu Tezuka & Ryan Holmberg (Picturebox) $24.95
Brooklyn Quesadillas by Antony Huchette (Conundrum) $15.00
Adventure Time – Pixel Princesses (Original Graphic Novel TPB vol 2) by Pendelton Ward et al. $11.99
Censormonkeys Have No Class by David Germain $6.50
Art & Design
Leftover Rightunder by Janz Wes (Temporary Services) $10.00
I Like It What Is It – 30 Posters by Anthony Burrill $24.95
Fiction
Descent Macabre by Kat O'Connor $6.99
Gigantic Failures – Disconnected Stories by Mark Anthony Cronin $14.95
Me and the Devil by Nick Tosches $17.00 – Now in soft cover.
Politcs & Revolution
Queen of the Underworld by Sophie Lyons (Combustion Books) $15.00
Magazines
Lies vol 1 2012 a Journal of Materialist Feminism $10.00
Juxtapoz #156 Jan 14 $5.99
Bizarre #208 Jan 14 $10.50
Flaunt #131 $10.95 – The Battle Issue.
Blood and Thunder #23 $5.99
Worn #17 Fashion Journal – Where Ideas Get Dressed $17.00
Paper Win 13 14 vol 30 #4 $4.00
Dazed & Confused vol 3 #28 Dec 13 $9.99
Modern Farmer #3 Win 13 14 $7.99
Little White Lies #50 $12.99
Decibel #111 Jan 14 $4.95
Mojo #241 Dec 13 $9.99
Lit Mags & Chap Books
Small Victories #001-#004 $3.00 each
Tenth Muse by Matt Whispers $5.00
Kids Stuff
Mouse Guard Legends of the Guard vol 2 $19.95
Create Your Own Monster $24.95
Other Stuff
Collectors Companion for Notes and Other Field Work – Blank Notebook by Kelsey Keaton $8.00
Nudie Ladies 2014 Dream Girls by Flannery Cashill $3.00
2014 Justseeds and Eberhardt Press Organizers Large $10.00 and small $8.00 – And yes, we still have Slingshot and Moleskine organizers too!
Colorshop vol 1 100 plus Vintage TV Ads  from the 60s and 70s by Fontana Dante $16.99 – One hundred weird psychedelic interesting television commercials.