Field Notes: Chicago Edition, Set of Three 48 page Memo Books $10.95
Field Notes: Dot Graph Paper, Pitch Black, Set of Three 48 page Memo Books $9.95
*ZINES*
Abortion Services Offered $10.00 – A photo zine documenting Google Maps documenting the spectral anti-abortionists haunting Planned Parenthoods across the country. This is the New Photozine Movement's sweet spot. Gaze upon our works, ye 'mericans, and despair! ~GS
Good Morning vol 4 #2 $6.00
Dear Mr Lost by Emilia Equino $4.00
Travel On #7 Nine Months in Missouri by David Solomon $2.00
Artists vs. Charlatans: Drawings by Rick McKee Hock $15.00
*COMICS & MINIS*
Complete Beautifully Banal by Danny Travis & Alexander Culler $15.00
2 zines from Lizzee Solomon, $8.00 each:
Mutual Paradise #5 – This mini-comic is jam packed with hilarious and grotesque drawings. Solomon explores  TFW your turd is too big to flush, two boys are staring at one badonkadonk and when working at an art gallery gets old fast. -CH
¡A la Orden! – Prepare for pages of poop, puke, putas y playas (both types) when Mutual Paradise jefe Lizzee Solomon applies her grody graphics to the travelogue genre in this carnet de voyeur of a drunken beach vaycay in rural Colombia. Realness intermingles with feelsness, and it's actually pretty educational. Cheaper than airfare! ~GS
OC #1 Fuck Hope Heres Hate Soup Narco Trash by Edwin Sandoval (Perfectly Acceptable) $10.00
Hi Ways by Daniel Wayne Olsen $5.00 – "Time leaked at a shitty speed. I didn't have a clue what was going on anymore." Probably drawn high; probably read high. P much like smoking a melting Grateful Dead lp. Crack the egg of oblivion on the face of reality & let your mind wünder thru the eyesockets of the sun into a mushroom cloud of hippy hellscapes & peyote parties in a sprayed-brain wormhole of… burg… what… what was i talking about ~GS
Panoptic Presents #2 by Steven Arenius $4.99
*GRAPHIC NOVELS & TRADE PAPERBACKS*
Beverly by Nick Drnaso (D+Q) $21.95 – The modern lost souls of Beverly struggle with sexual anxieties that are just barely repressed and social insecurities that undermine every word they speak. Time passes, bodies change sizes, realities blur with fantasies, truths disintegrate, childhood comforts turn uncomfortable. Again and again, the civilized facades of Nick Drnaso's pitch – perfect suburban landscapes crack in the face of violence and quiet brutality. ***DON'T MISS NICK DRNASO AT QUIMBY'S ON FEB 20TH WITH BRIAN CHIPPENDALE!***
Uptight #5 by Jordan Crane (Fantagraphics) $10.00 – 112-page volume from the artist of (among other things) The Clouds Above. Includes the stories "Keeping Two" and "Discovering the Dark."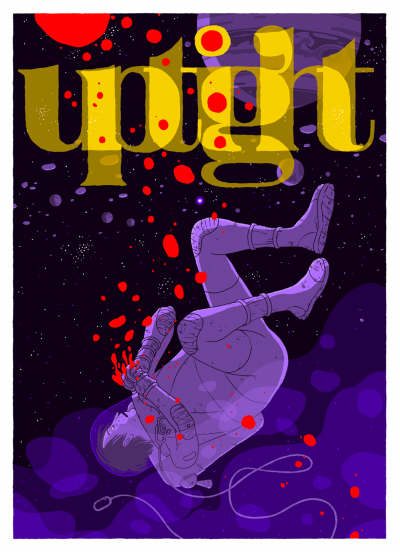 Frank in the 3rd Dimension by Jim Woodring (Fantagraphics) $22.99 – Frank as you've never seen him before! 32 anecdotal visual vignettes with more than 150 layers per drawing! Comes with 3D glasses!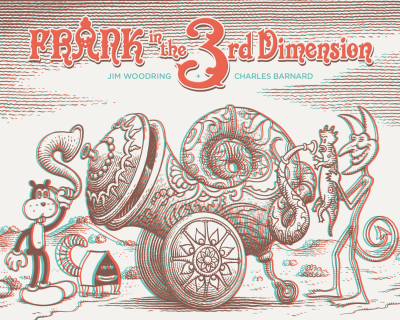 Horror by Heck! by Don Heck (IDW) $24.99 – He co-created Iron Man but in the 50s Don Heck did horror comics! From The Chilling Archives of Horror Comics.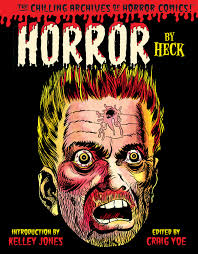 The Envelope Manufacturer by Chris Oliveros (D&Q) $16.95
Religion: A Discovery in Comics by Margreet de Heer (NBM) $17.99 – A fresh look from different perspectives on the phenomenon of religion; the backgrounds and history of Judaism, Christianity, Islam, Hinduism, and Buddhism; and makes the point that religion is something that should unite us, not drive us apart.
*ART & DESIGN*
Mythology: An Illustrated Journey Into Our Imagined Worlds by Christopher Dell $29.95
*FICTION*
Big Venerable: Stories by Matt Rowan $14.99
The Sleep Garden by Jim Krusoe (Tin House) $15.95 – In an underground apartment building called "the Burrow"–essentially purgatory?"twilight souls" inhabit the space between life and death. Interwoven with their stories are those of inhabitants of the living world: a retired sea captain, a psychotic former child actor (possibly the sea captain's illegitimate son?), and the technicians who monitor the Burrow, making sure its occupants have a constant supply of oxygen and food. Through all of their stories, and the ways in which their lives, past and present, intertwine, Krusoe creates a poignant story about what constitutes a life, what remains when we die, and what we possibly carry with us into the next world.
The Unfinished World: And Other Stories by Amber Sparks $15.95 – Sculptors, librarians, astronauts, and warriors, orphans translate their grief into taxidermy and more.
*MAYHEM & OUTER LIMITS*
Missing Connections: Challenging the Consensus the Search for Hidden Truths, Obscured Patterns, and Unseen Realities by J. Douglas Kenyon (Atlantis Rising) $16.95
Freaks of Sideshow and Film by Mary Brett & Stevan Gould (Schiffer) $34.99 – Explore the lives of over 150 of the top sideshow performers of by-gone days, as well as the history of the circus and sideshow. Take a look behind the scenes at the banner artists, gaff artists, photographers, and showmen who made the freak show as American as apple pie.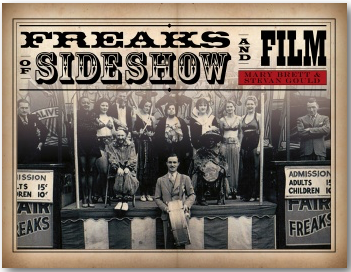 Gangster Warlords: Drug Dollars, Killing Fields, and the New Politics of Latin America by Ioan Grillo $28.00
*DRUUUUUUGS*
Hashish The Lost Legend: The First English Translation of a Great Oriental Romance by Ronald R. Siegal (Process) $29.95
*TRAVEL (OR MAKE IT LOOK LIKE YOU HAVE TRAVELLED)*
How to Talk About Places You've Never Been: On the Importance of Armchair Travel by Pierre Bayard $25.00
*ESSAYS*
The Argonauts by Maggie Nelson $15.00 – Now in soft cover.
*POLITICS & REVOLUTION*
Taking Sides: Revolutionary Solidarity and the Poverty of Liberalism by Cindy Milstein (AK Press) $12.00
Dead Presidents: An American Adventure Into the Strange Deaths and Surprising Afterlives of Our Nation's Leaders by Cindy Carlson $26.95
*SCIENCE BOOKS*
We Are All Stardust: Scientists Who Shaped Our World Talk about Their Work, Their Lives, and What They Still Want to Know by Stefan Klein (Experiment) $14.95
Wicked Plants: The Weed That Killed Lincoln's Mother and Other Botanical Atrocities by Wicked Plants: The Weed That Killed Lincoln's Mother and Other Botanical Atrocities by Amy Stewart, illustrated by Briony Morrow-Cribbs $18.95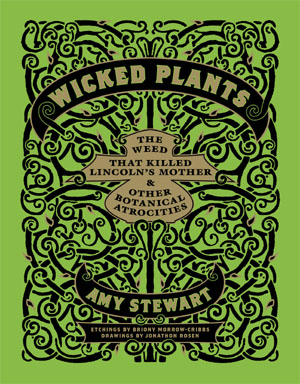 *MAGAZINES*
Harpers Magazine Feb 16 $6.99
Tape Op #111 Jan Feb 16 $4.95
*POETRY CHAP BOOKS*
Meet the Major Arcana by Erika Mikkalo $10.00
*SEXY*
Scarlet Women: The Scandalous Lives of Courtesans, Concubines and Royal Mistresses by Ian Graham $26.99
DNA #191 $14.95
*OTHER STUFF*
Bon, Appetit Bitches! Tea Towels by Calligraphuck $16.95