King and Queen of the Badlands: Roy Boy & Debra the Tattooed Lady by Tim Svetly (NLT Publishing) $65 – Tim Svetly walked into Debra Cooper's tattoo shop and it changed his life forever. Stories of tigers, jet cars, speedboats, and of course, motorcycles — and this was just the beginning. Tim reflects the story of a tattooed legend, doing whatever the hell he wanted, out of Gary, Indiana.
Zines & Zine-Related Books
titles by Jolie Ruin: Riot Grrrl Reviews #1 $2, various issues of The Escapist Artist, various prices
titles from Aaron Krach: Things To Tell Your Lover $18, Jennifer #1 $20 & more!
Revision of Everyday Life by Cassie Tompkins $10
Where to Score By Jason Fulford & Jordan Stein (J&L Books / KADIST) $6.99 – San Francisco Oracle was a countercultural newspaper published in the city's bustling Haight Ashbury neighborhood from September 1966 to February 1968. In 12 issues combining poetry, spirituality and speculation with revolutionary rainbow inking effects, the Oracle reached well beyond the Bay Area and spoke to a radical new American ethos. The classified section featured ads for drummers, carpenters, head shops and more. Elsewhere, beat poet Michael McClure needs a harp and the Sexual Freedom League is hungry for recruits. An honest, immediate and lesser-known chapter bookending the "Summer of Love."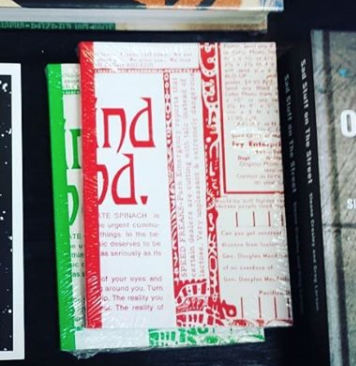 Radical Henry by Jason Herr $5
Hard to Love #4 & #5 by Sara McHenry $3 each
Platform by Tom McHenry $5
Ilse Content #14 $2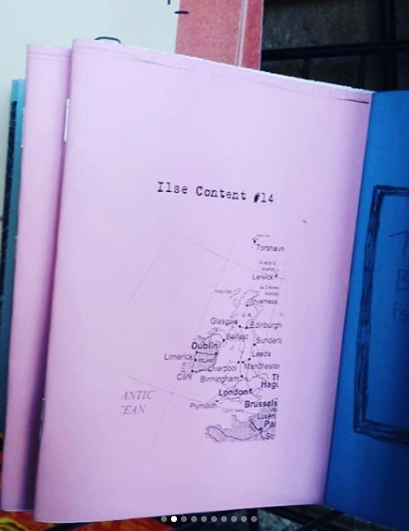 Comics & Minis
You Don't Get There From Here #45 by Carrie McNinch $3
Lale Westvind comics: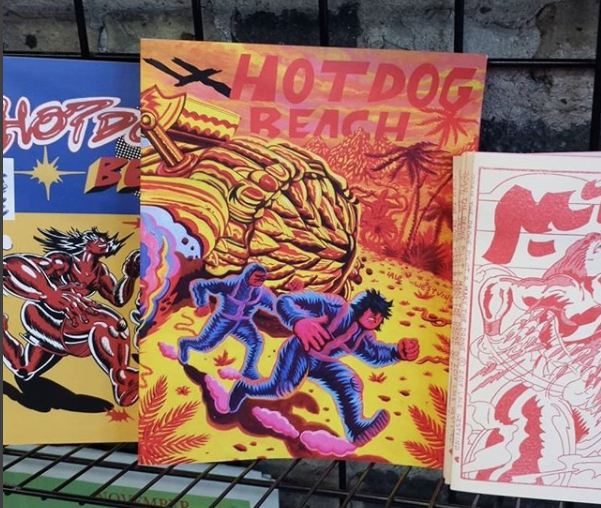 $7 each: Hot Dog Beach issues #3 & #4, Mary – The minds of Mary and Joan the Drone Pilot (and friends) fuse for a coordinated strike on the Air Drone Company Temple. It's a far-out future world extrapolated from our hellish present. A kinetic SF head-trip from one of the most exciting young creators on the scene. -Lane
Soft by Gabe Howell $5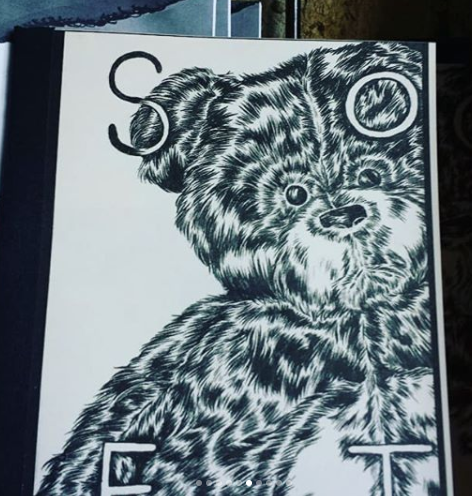 This is Still America #1 by George $5
Tough Times for Demons by Zeus Fondanarosa $1
Bike Ride Home by Darcy Nicholson $3
Panting Dog #2 by J. Edward Bone $5
I Can't Remember by Darcy Nicholson $4
Hook Line and Sinker by Jillian Sander $8
Graphic Novels
Tenements, Towers & Trash: An Unconventional Illustrated History of New York City by Julia Wertz $29.99
Is This Guy For Real?: The Unbelievable Andy Kaufman by Box Brown (First Second) $19.99
All Time Comics: Blind Justice #2 by Josh Bayer & friends $5.99 – This DOUBLE-SIZED final installment will test everything Blind Justice knows about himself and his mission.
Art & Design Books
Eyeball Cards CB Radio Culture Break Again (Four Corners) $35
Politics & Revolution Books
An African American and Latinx History of the United States by Paul Ortiz $27.95
Outer Limits
UFO Drawings From the National Archives by David Clarke (Four Corners) $35
Essays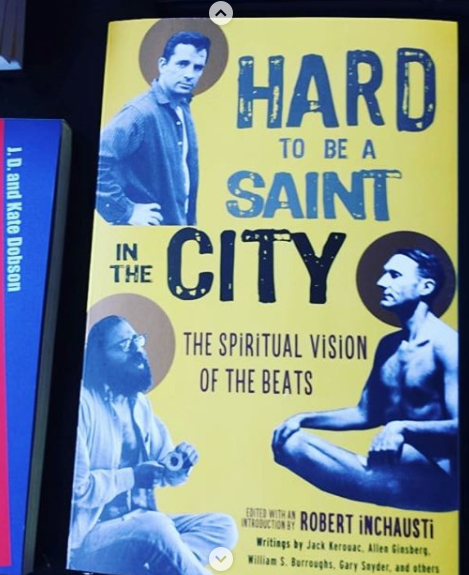 Hard to Be a Saint in the City: The Spiritual Vision of the Beats by Robert Inchausti $16.95
Pray the Gay Away by the Zakar Twins $13.99 – The story of what it was like to be from a family that when the authors came out, their mother threw holy water on them.
Plrknib by Alex Bernstein $6.99
Books by Daniel Thomas Macinnes, $19.99 each: Zen Arcade: Classic Video Game Reviews, Pop Life, Greatest Hits: An Anthology In Four Volumes
Fiction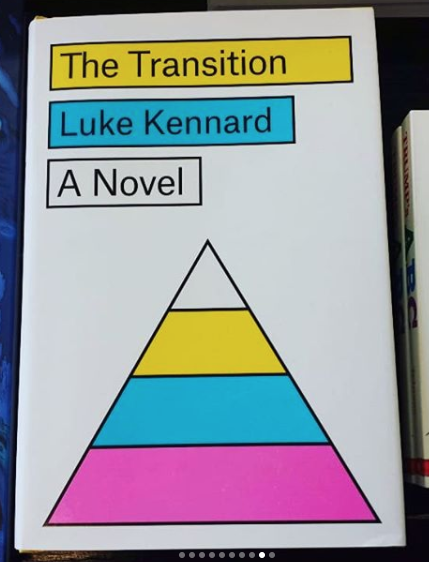 The Transition: A Novel by Luke Kennard $27 – Having trouble keeping your shit together in dystopia? You and your SO live with a slightly older couple until your ready to be reintegrated into adult society. Here's what happens after 6 months.
Miserable Adventure Stories by Alex Bernstein $6.99
Mags
Cabinet #64 The Nose $12
Truth Seeker #145 $9.95
Lit Journals & Chap Books
Propter Nos vol 2 #1 Insurgency Exhaustion $10
Sheriff Nottingham #12 Festivus $10
Closet Is On Fire by Ainsley Meyer $5
To Be Whole Is to Be Part by Tomas Moniz $3
Body Is a Wild Wild Thing by Tomas Moniz $3
Other Stuff
I Cry Everyday Iron On Patch $8.50
New volumes of Little Otsu Annual Weekly Planners with Turquoise covers in different layouts, fill in your own dates! $20 each
Capitalism Got Us Into This Sticker $3