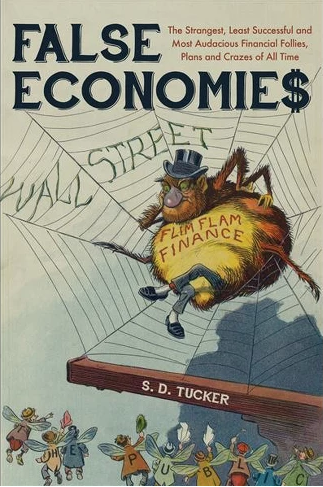 False Economies: The Strangest, Least Successful and Most Audacious Financial Follies, Plans and Crazes of All Time by S. D. Tucker $22.95 – From the idea of 'vegetable-money' which rotted away in order to discourage the hoarding of coins and capital to the optimistic notion that it might be possible to destroy the North Korean economy with chocolate biscuits, from a madman's quest to abolish charity to the US presidential candidate who accepted tax advice from outer space, this book tells the story of some of the loopiest monetary ideas of all time.
Zines
Fifty Four Hits From Hell by Blake Edwards (Public Collectors) $4
East Village Inky #59 Rides Again Melonfarmers – Print Is Not Dead by Ayun Halliday $3
Places and Spaces by Milo Krim $6
A Heart that Comes True – a Suicide Awareness and Prevention Zine by Nyxia Grey $5
Worst Behavior – Like a Lighthouse Two on Creativity and Trauma by Annie Mok for Rookie Mag $10
A Vagina is Not…/A Penis is Not… by Abner Oaken and B Worden $7
Pocket Book of Shadows #1 Leo Edition $8
Some Heartbreak Days by Carmen Ribaudo $4
Zine #2049.42 by Colton Walworth III $3.50
Try Hard, Dont Bitch by Syd Webb $5
Communicating Vessels #29 by Anthony Walent $3.50
Tell Me I Look Handsome by H Schenck $15
Chizza #1 Celebrating Pizza $5.50
Famous Cats Passed: Stories of Some of Life's Greatest Companions by Joseph Carlough $1.50
Comics & Minis
Stripburger #71 $10
2 comics from Lucy Knisley! $5 each
You Are Zero Years Old: A Zine for Babies & Look at My Cute Cub: Cartoons on Parenting
True Stories #3 by Derf $5.99
Alternative Reality #4 by Lawson Chambers $5
Madame de Sade by Patrick Walwoth $5
Not Really An Emotion by Kevin Marshall $4
Graphic Novels
Come Again by Nate Powell (Top Shelf) $24.99 – Love, mystery and unraveling on a 70s commune in the Ozarks with this Powell's first solo graphic novel in seven years! Don't miss him here at Quimby's on Aug 9th!
Lawns by Alex Nall (Kilgore) $10
Maroon Comix: Origins and Destinies, anthology compiled by Quincy Saul (PM Press) $15.95
Garlandia by Jerry Kramsky and Lorenzo Mattotti (Fantagraphics) $39.99
Ghost Script by Jules Feiffer $26.95
Mooz Boosh by Sam Spina $10
Sweaty Palms vol 1 An Anthology About Anxiety by Sage Coffey & Liz Enright $25
I Rene Tardi Prisoner of War in Stalag 11B GN $29.99
Politics & Revolution
Letters to a Young Feminist by Phyllis Chesler $14.99 – Words from the legendary feminist leader.
On the Fly!: Hobo Literature and Songs, 1879–1941 by Iain Mcintyre (PM Press) $27.95 – Dozens of stories, poems, songs, stories, and articles produced by hoboes to create an insider history of the subculture. Adrenaline-charged tales of train hopping, scams, and political agitation are combined with humorous and satirical songs, razor sharp reportage and unique insights.
Art Books
Carve!: A Book on Wood, Knives and Axes by Hannes Dahlrot / Henrik Francke (Gingko Press) $29.95
Outer Limits
Murder by Numbers: Fascinating Figures Behind the World's Worst Crimes by James Moore $24.95 – What is the connection between the number 13 and Jack the Ripper? And what is so puzzling about the number 340 in the chilling case of the Zodiac killer? Revealing insights!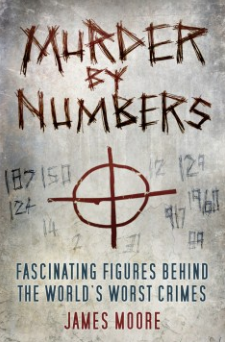 Music Books
The Other Night at Quinn's: New Adventures in the Sonic Underground by Mike Faloon (Gorsky Press) $13.95 – Editor of the zine Zisk writes a compelling portrait of a music scene surrounding a NY bar's experimental jazz night.
Kyary Pamyu Artworks 2011-2016 by Steve Nakamura (Seibundo) $47 – Bizarre but absolutely kawaii – this book is a visual chronicle of J-pop icon Kyary Pamyu Pamyu. CD jacket designs with interpretation of Kyary's world view described by her art director.
Fiction
Baby, You're Gonna Be Mine: Stories by Kevin Wilson $26.99
All Internal by Terence Hannum $11.99
Magazines
Fool #7 The Political Issue $29.99
Bust #112 $6.99
She Shreds #15 $10
Drift vol 7 San Francisco $24
Mojo #297 $11.25
Wire #413 $10.99
Ambrosia vol 5 San Francisco Bay Area $19
BCC MEN #1 $15
Lit Journals & Poetry
The Lady Churchills Rosebud Wristlet #38 $5
The Believer #119 $12
Motley Magazine #2 & #4 $5 each
Aquamarine Soul Whispers by CJ Wilkens $16