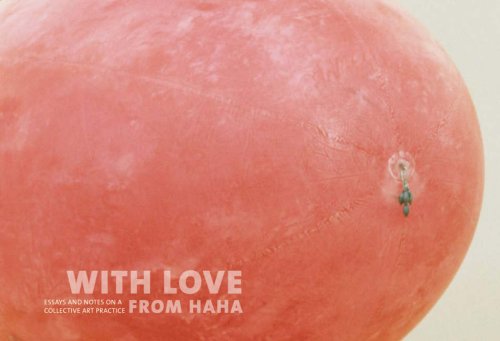 I was visiting Portland and Spokane last week so sorry for any new stuff delays, so here you go two full weeks of hot hot new stuff. Also don't forget Chip Kidd and Saul Ferris will be doing a presentation about their new book BatManga Tuesday November 18th 6PM at Chicago Comics!
New Stuff November 8th & 15th 2008
Zines
Cabinet #31 Shame $12.00
Adbusters #81 $8.95
Believer #58 $10.00
Bombin #4 $8.95
Tattoo Revue #138 $5.99
XLR8R #122 $4.99
Geek Monthly #22 Dec 08 $5.99
Swindle Icons #3 $9.95
Asian Cult Cinema #60 $6.00
Artforum Nov 08 $10.00
IdN Vol 15 #5 $15.00
Wire #297 Nov 08 $10.99
Fortean Times #242 Dec 08 $11.99
Paranoia #49 $6.00
Gothic & Lolita Bible #29 $25.95
Cosmode Book 22 $23.99
Bust Down the Door and Eat All the Chickens #8 $5.00 Absurd and Surreal Fiction
Cemetery Dance #59 $5.00
Syndicate Product #13 $3.00
Maximumrocknroll #307 $4.00
Cut and Paint #2 $4.00 Stencil zine!
Girls Like Us Fall 08 $10.00
Am I Mad or Has the Whole World Gone Crazy $5.00
Becoming the Media $5.95 Critical History of Clamor Magazine
Electric Ant #1 Your First Kiss $8.00
Le Gun #4 $17.95
Show Me the Money #27 $2.50
Tim Kerr $3.00 new in the Temporary Services interview series
Dicks $3.00 new in the Temporary Services interview series
Comics & Graphic Novels
King Cat #69 by John Porcellino $3.00
Big Questions #11 Sweetness and Light by Anders Nilsen $6.95
Powr Mastrs #2 by CF $18.00
Watching the Watchmen HC $50.00 Chip Kidd designed book for the fans
My Alaskan Summer by Corinne Mucha $10.00
You Don't Get There From Here #9 by Carrie McNinch $2.00
Buffy the Vampire Slayer Wolves At the Gate TPB Season 8 vol 3 $15.95
Monster Men Bureiko Lullaby by Takashi Nemoto $19.95
Holy Shit The Worlds Weirdest Comic Books $12.95
Fables Covers by James Jean $39.99
Popeye vol 3 Lets You and Him Fight HC $29.99
Stray Toasters by Bill Sienkiewicz $24.99
Coma D Clown #2 by Jim Terry $3.00
Real Cost of Prisons Comix $12.95
Good Minnesotain #3 $12.00 Comic anthology from MN!
Watchmen HC $39.99 just in time for the holidays
Absolute Watchmen $75.00 Yet another fancier edition of the same book!
Absolute Sandman vol 4 $99.00 This volume completes the Sandman run
Bat Manga HC Limited Signed Edition $60.00 Catch the event for this on Nov. 18th
Kinship Structure of Ferns $10.00
New Books
With Love from Haha $25.00 Essays and Notes on a Collective Art Practice
Evolution of a CroMagnon by John Joseph $20.00
New Painting and Drawing by Ben Jones $20.00 Paper Rad member solo
Antique Packaging $29.95
Paper Captain the Paper Boat Captains Manual $25.00
Salmonella Men on Planet Porno by Yasutaka Tsutsui
Signs of the Apocalypse Rapture $65.00 with two audio CDs
Pitchfork 500 $16.00
Inner Life Of Martin Frost by Paul Auster & Glenn Thomas $55.00
Keith Haring $100.00 Huge Monograph from the show up in NYC
Real Utopia by Chris Spannos $21.95 Participatory Society for the 21st Century
Nowtopia by Chris Carlsson $18.95 Inventing the Future Today
Sticklers Sideburns and Bikinis $15.95 Military Origins of Everyday Words
27s The Greatest Myth of Rock and Roll $27.00
Above Top Secret by Jim Marrs $19.95
Astrology Pictures $29.99 Clip Art book with CDROM
From the Bottom of the Heap by Robert Hillary King $24.95 Black Panther Bio
Indie Publishing $21.95 How to Design and Produce Your Own Book
Catalog $35.00 Illustrated History of Mail Order Shopping
2666 Box Set by Roberto Bolano $30.00
Isadora Duncan A Graphic Biography by Sabrina Jones $18.95
Proximity to Power American Style by Silvia Kolbowski $15.00
An Anarchist FAQ vol 1 by Iain McKay $25.00
Hysterical Alphabet by Terri Kapsalis & Gina Litherland $12.00
Teaching Rebellion $21.99 Stories from the Grassroots Mobilization in Oaxaca
Wobblies & Zapatistas $20.00 Anarchism Marxism and Radical History
Tales Of White Trash Prophesy $19.95 new from Upper Playground
New Attitude an Adult Paper Doll Book $29.99
Inside the Tattoo Circus $39.99 Modern Tattoos
Official High Times Pot Smokers Handbook $19.95
Porn and Erotica
Girls Like Us Fall 08 $10.00
Housewives At Play King Sized Special $9.95
Tickl #3 Erotic Cabinet $23.00
Gifts and Stuff
Calendar 2009 $6.00 Cool pictures made using a typewriter
Train on the Brain DVD $25.00 Life on the rails documentary
Monkey Finger Puppet $.75 Little pocket monkey puppets, think of the uses
Zombie Pet Shop $12.99 Living dead animals in toy form!