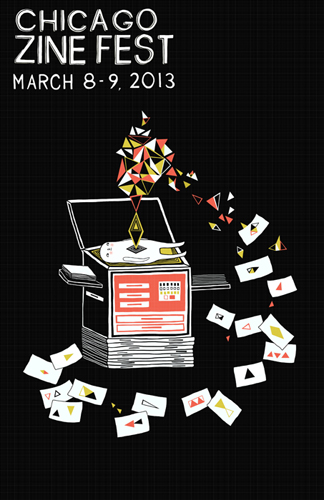 While planning for Chicago Zine Fest 2013 is already in full swing, CZF would love to get input from you! They're holding an open meeting to gather opinions & ideas for the upcoming fest. (If you don't live in Chicago but want to send suggestions, email them at chicagozinefest@gmail.org)
Saturday, November 17 at 2pm
Chicago Public Library: Logan Square Branch
3030 W. Fullerton Ave.
Click here for the Facebook event for this meeting.
Please note: this meeting is NOT at Quimby's.

And also! Check out the official 2013 artwork for CZF at chicagozinefest.org by the talented Laura Berger.