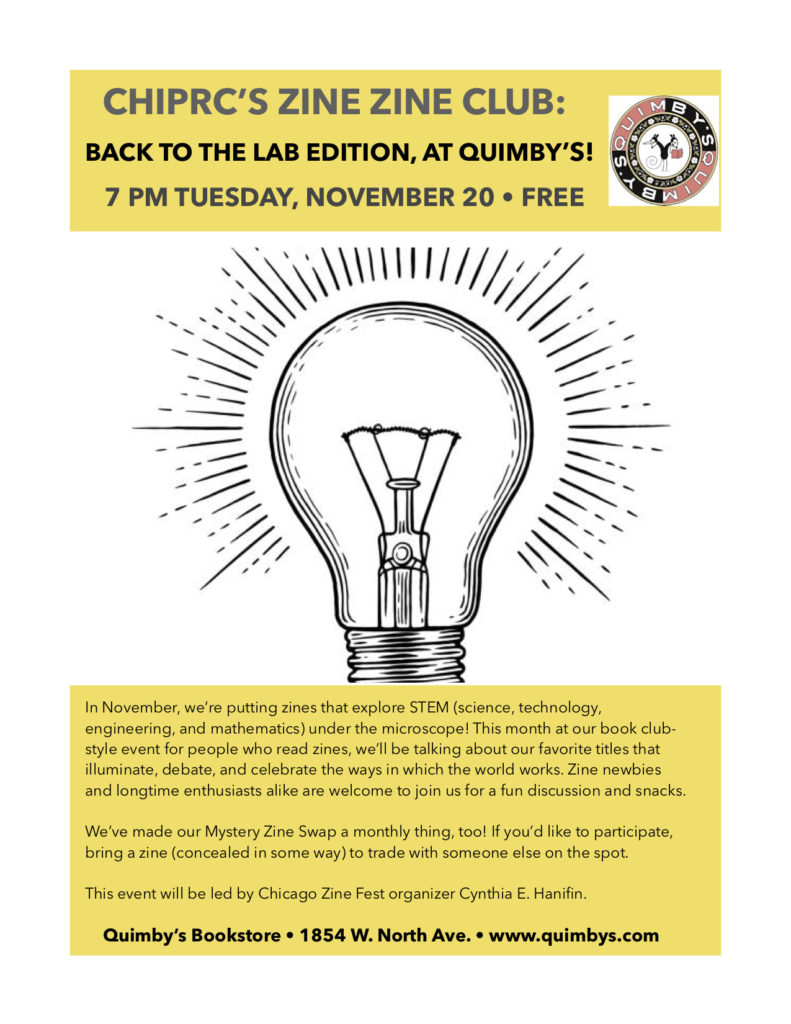 In November, we're putting zines that explore STEM (science, technology, engineering, and mathematics) under the microscope! This month at our book club-style event for people who read zines, we'll be talking about our favorite titles that illuminate, debate, and celebrate the ways in which the world works. Zine newbies and longtime enthusiasts alike are welcome to join us for a fun discussion and snacks.
We've made our Mystery Zine Swap a monthly thing, too! If you'd like to participate, bring a zine (concealed in some way) to trade with someone else on the spot.
This event will be led by Chicago Zine Fest organizer Cynthia E. Hanifin.