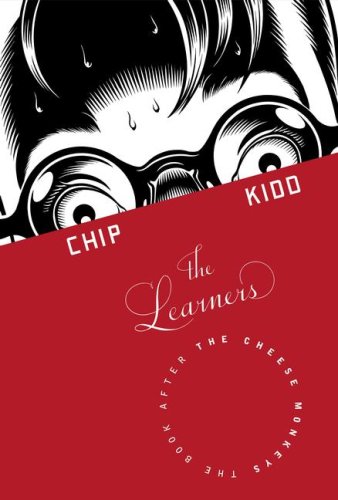 From graphic designer Chip Kidd comes a brilliant new novel about advertising, electro-shock torture, potato chips, murder, powdered milk, suicide, shoes with buckles, crippling despair, and giant dogs. And the Holocaust.
Fresh out of college in the summer of 1961, Happy lands his first job as a graphic designer (okay, art assistant) at a small Connecticut advertising agency populated by a cast of endearing eccentrics. Life for Happy seems to be—well, happy. But when he's assigned to design a newspaper ad recruiting participants for an experiment in the Yale Psychology Department, Happy can't resist responding to the ad himself. Little does he know that the experience will devastate him, forcing a reexamination of his past, his soul, and the nature of human cruelty—chiefly, his own.
Chip Kidd is a writer and graphic designer in New York City. His book jacket designs for Alfred A. Knopf (where he has worked since 1986) have helped spawn a revolution in the art of American book packaging. In 1998 he was made a member of the Alliance Graphique Internationalle, and in 2007 he was awarded the National Design Award for Communications.
Mr. Kidd has also written about graphic design and popular culture for McSweeney's, The New York Times, The New York Observer, Entertainment Weekly, Details, The New York Post, I.D. and Print. He is author and designer of Batman Collected, Batman Animated, Peanuts: The Art of Charles M. Schulz and Mythology: The DC Comics Art of Alex Ross. As an editor of books of comics for Pantheon (a subsidiary of Knopf) Kidd has worked extensively with some of the most brilliant talents practicing today, including: Chris Ware, Art Spiegelman, Dan Clowes, Kim Deitch, Charles Burns, Mark Beyer, Ben Katchor and Alex Ross.
A comprehensive monograph of Kidd's work, CHIP KIDD: BOOK ONE was published in October of 2005.  The Cheese Monkeys, Kidd's first novel, was published by Scribner in Fall of 2001 and was a national bestseller, as well as a New York Times Notable Book of the Year. His second novel, The Learners, was published in February of 2008.
Chip Kidd will be on hand to read and sign copies of The Learners.