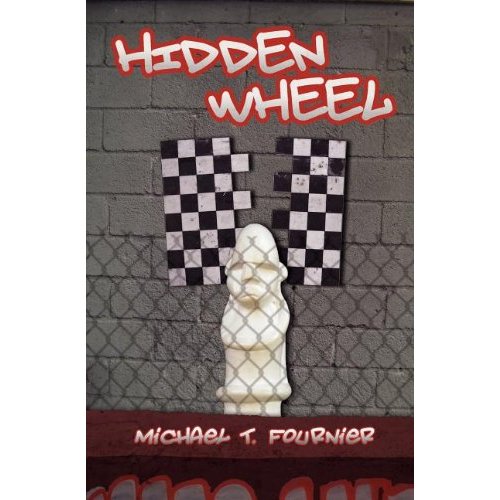 Michael T. Fournier's novel Hidden Wheel (Three Rooms Press) uses the author's twenty years in and around the Boston punk scene as a springboard for an unflinching look at the difficulties of navigating art, commerce and criticism in the Digital Age. In the fictional town of Freedom Springs, bands and artists alike flock to Hidden Wheel, a DIY art/music space owned by a Chicago transplant intent on profiting from the scene. Rhonda Barrett, a onetime chess prodigy turned dominatrix, rails against the coming Singularity –and the commodification of the town's nascent scene– with her 60-words-a-day diary paintings.
He reads with Maine fiction author Katie Lattari, whose Zembla Vist's American Vaudville embraces postmodern tradition with a fresh, engaging voice.
"Fournier realizes that scenes are forged by the energy of people involved and remembered by the tomes they leave behind, and nails both perspectives. It's managed to make me excited about albums both real and fake, which is no small achievement." Sebastien Stirling, Newartillery.com
Michael T. Fournier is the author of "Double Nickels On The Dime," the 45th installment of Continuum Press's "33 1/3" series. His writing has appeared in the Oxford American, Boston Phoenix and Pitchfork. Fournier has read with Richard Hell, Maria Raha, Sam McPheeters and Mike Watt.
He plays drums for punk band Dead Trend, who started as a fictional band in the pages of his novel.
For more info: michaeltfournier.tumblr.com