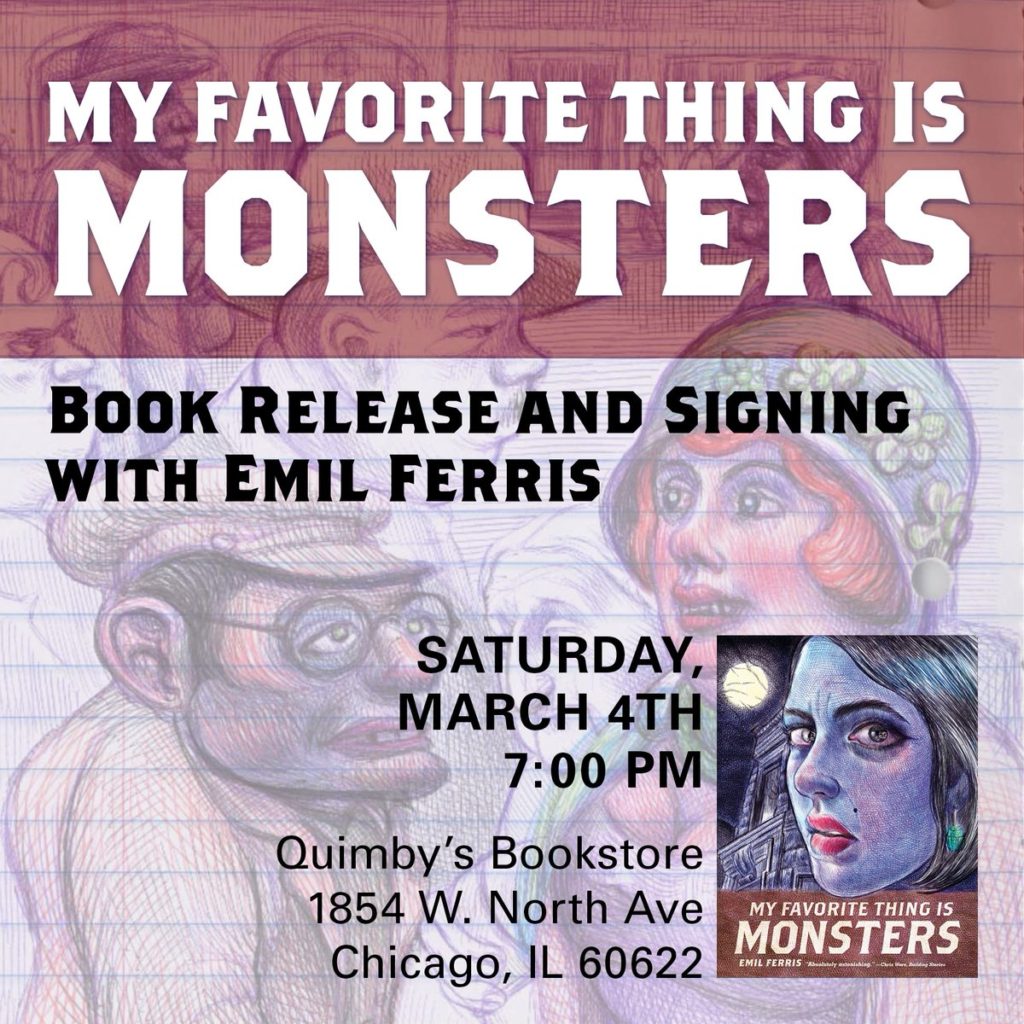 My Favorite Thing is Monsters by Emil Ferris (Fantagraphics Books) is a murder mystery, a family drama, a sweeping historical epic, and a psychological thriller about monsters, real and imagined, within and without. Set against the tumultuous political backdrop of late '60s Chicago, the precocious Karen Reyes tries to solve the murder of her beautiful and enigmatic upstairs neighbor, Anka Silverberg, a holocaust survivor, while we get to watch the interconnected and fascinating stories of those around her unfold. My Favorite Thing Is Monsters is a revelatory work of striking originality and will undoubtedly be greeted as the debut graphic novel of the year.
"Absolutely astonishing" – Chris Ware, Building Stories
"No one has ever made a comic like Emil Ferris …it threatens not merely to exceed established standards of excellence, but to set new ones." — Sam Thielman, The Guardian
Emil Ferris grew up Chicago during the turbulent 1960s, where she still lives, and is consequently a devotee of all things monstrous and horrific. She has an MFA in Creative Writing from The School of the Art Institute. This is her first graphic novel
Invite your friends with the Facebook invite!
For more info: Pederson(at)fantagraphics(dot)com