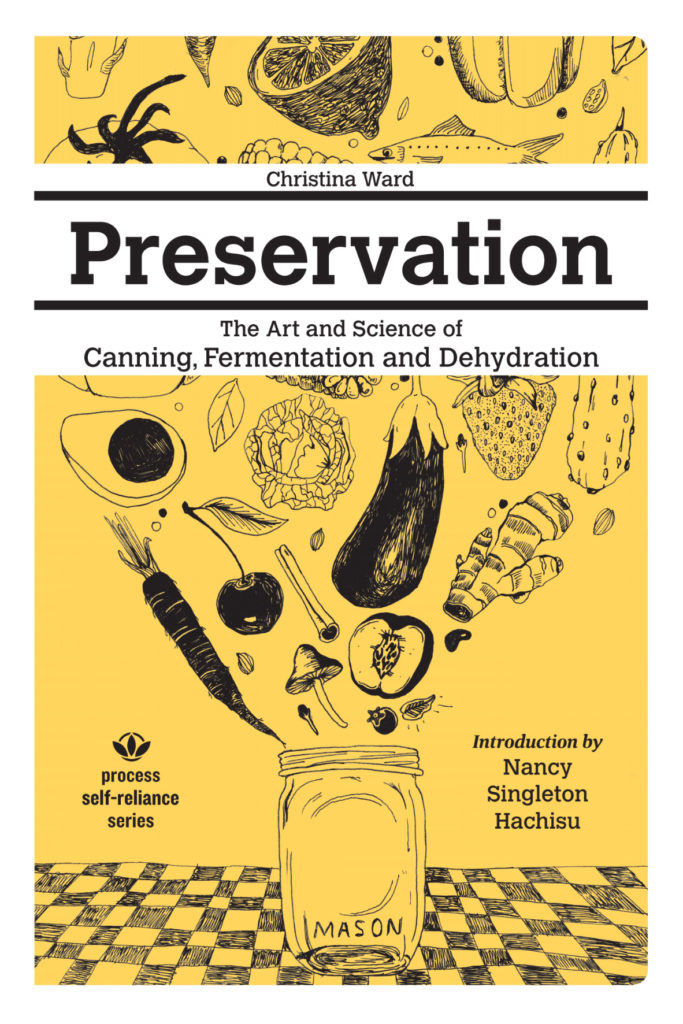 Christina Ward is a Master Food Preserver and doesn't want you to kill Aunt Edna with a jar of pickles.  Her book, Preservation: The Art and Science of Canning, Fermentation and Dehydration (Process Media, Inc.) explains the science, the concepts, and techniques that will help me make delicious and nutritious foods. (And keep Aunt Edna alive.)
She'll talk about food preservation history, how women were left out of that history, and the cutting-edge research about our gut biomes. She'll also share the secret to consistent food safety. (Spoiler: wash your damn hands.) Come for the door prizes, stay for the science!
"Between the understandable yet solid science, and the direct, no-nonsense, yet delicious-sounding recipes, it is without hesitation that I encourage you to read this book from cover to cover."  –Nancy Singleton Hachisu, James Beard nominated writer of Preserving the Japanese Way and Japanese Farm Food
"It's really cool!" –Daniel Gritzer, Culinary Director, Serious Eats
Christina Ward's work has been featured in The Milwaukee Journal/Sentinel, Remedy Quarterly, Edible Milwaukee, Serious Eats, The Runcible Spoon, and more. She has been featured on podcasts and radio shows such as Central Time (WPR) and Arts & Seizures (Heritage Radio).
For more info: www.processmediainc.com
Here's the Facebook Event Invite for it to SHARE.
Thursday, July 13th 7pm – Free Event