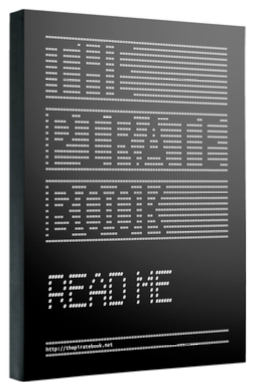 The Pirate Book offers a broad view on media piracy as well as a variety of comparative perspectives on recent issues and historical facts regarding piracy. It contains a compilation of texts on grassroots situations whose stories describe strategies developed to share, distribute and experience cultural content outside of the confines of local economies, politics or laws. These stories recount the experiences of individuals from India, Cuba, Brazil, Mexico, Mali and China. The book is structured in four parts and begins with a collection of stories on piracy dating back to the invention of the printing press and expanding to broader issues (historical and modern antipiracy technologies, geographically specific issues, as well as the rules of the Warez scene, its charters, structure and visual culture…).
The Pirate Book, a compilation of stories about sharing, distributing and experiencing cultural contents outside the boundaries of local economies, politics, or laws.
Nicolas Maigret is an artist and curator based in Paris, his works have been presented in international exhibitions and festivals such as Transmediale (Berlin), File (Sao Paulo), Museum of Art and Design (New York), Chaos Communication Congress (Hamburg), China Museum of Digital Arts (Beijing), The Pirate Bay 10th Anniversary (Stockholm). Maria Roszkowska is a Polish graphic designer based in Paris. Between 2010 and 2014 she joined Intégral Ruedi Baur, a cultural graphic design studio in France. In 2013 she designed and coordinated Don't Brand my public space, a 3 years research on the issue of cities applying branding strategies.
Published by Aksioma – Institute for Contemporary Art, Ljubljana Co-published by Pavillon Vendôme Art Center, Clichy, Kunsthal Aarhus, and Abandon Normal Devices
For more info: thepiratebook.net | http://peripheriques.free.fr | http://printityourself.org