ZINES!
Cometbus #54 – In China With Green Day by Aaron Cometbus $4.00 – Long time friend of Green Day and drummer of Billie Joe's side band Pinhead Gunpowder, Aaron Cometbus' new issue is dedicated to Green Day and talks about Aaron's experiences as he toured with them in Asia in January of 2009.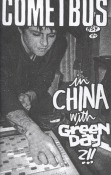 Welcome to Bend #5 Winter Blah by Laura Walker $3.00
It Was So Nice To Meet You $2.00
Cabin Fever A Mishugas Zine by R. Shipman $3.50
Negative Capability #5 $5.00
MINI COMIX!
Revive #1 by Carlyn Crispell $3.50
Brothel #1 Queer Etiquette #5 Pony Up or Paws Off These Goods Aint Free $1.50
ART & DESIGN BOOKS!
Glitch3 Connection Time Out $20.00
War Posters: Weapons of Mass Communication ed. by James Aulich (T&H) $29.95
GRAPHIC NOVELS & TRADE PAPERBACKS!
Scenes From an Impending Marriage – A Prenuptial Memoir by Adrian Tomine (D&Q) $9.95 – From the writer/artist of Optic Nerve, comes the story of the planning  up to the big day.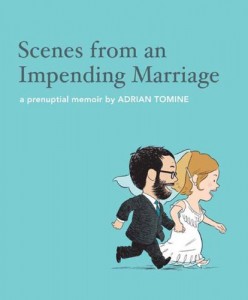 Kim Deitch Files: A Selection of Sketchbook Pages From the Archives of the Inter Department Delivery by Kim Deitch (Lamano 21) $45.00 – Limited edition portfolio of the looseleaf 'story' pages which serve as Kim's sketchbook.
Zita The Spacegirl by Ben Hatke (First Second) $10.99
Twilight of the Assholes Cartoons and Essays by Tim Kreider (Fantagraphics) $28.99
Political Machine book 1 The Course of Robot Events by Dan Carroll $12.95
Psychiatric Tales: Eleven Graphic Stories About Mental Illness by Darryl Cunningham (Bloomsbury) $15.00
MAGAZINES!
Kaiserin #9 $22.99
Dwell Mar 11 $5.99
IDN Extra 04 Most Wanted vol 1 $25.00
IdN vol 17 #6 $17.50
True Detective Jan 11 $4.99
Skeptic vol 16 #2 $6.95
In These Times Feb 11 $3.50
Scoot Magazine #59 Dec 10 $5.95
Cinema Retro vol 7 #19 $11.99
Mojo #208 Mar 11 $9.99
Wax Poetics #45 Jan Feb 11 $9.99
ASR #55 Win 11 Anarcho Syndicalist Review $5.00
SEX & SEXY!
Lusty XXXposed Zine #1 Life Beyond the Looking Glass $5.00
Single Year by Dawn Mueller $14.00
Front #150 $9.99