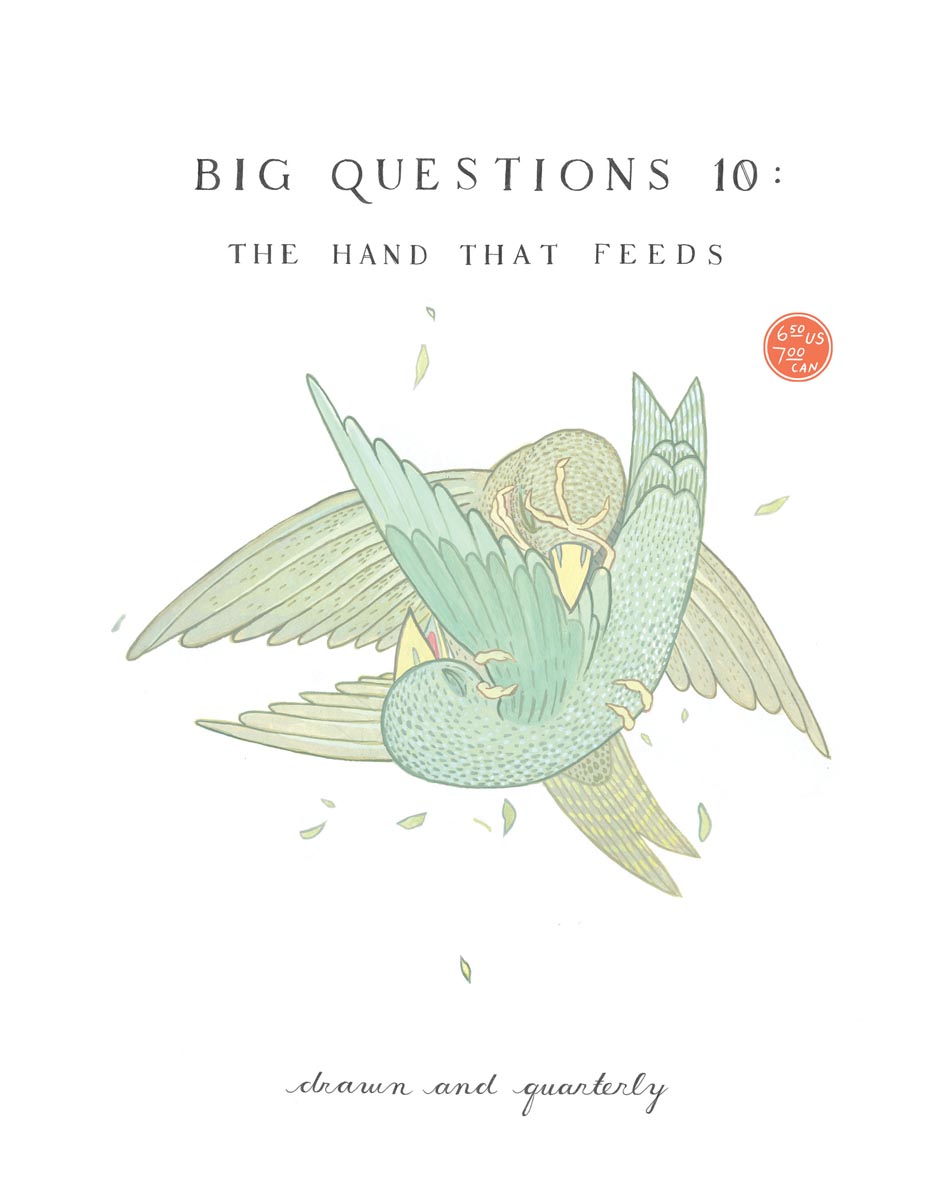 November is here, the chill is in the air and the tingle of impending winter holidays hangs in the air. This is the week for some amazing events so check out of calendar and don't miss out.

New Stuff Nov 3rd
Zines
Asian Cult Cinema #56 $6.00
Fury #17 $2.00
Tattoo Society #7 $6.99
Harm Reduction Guide to Coming Off Psychiatric Drugs $5.00
XLR8R #112 $4.99
Who What Where When Why I Think I Love You vol 2 $3.00
Comics & Graphic Novels
Big Questions #10 The Hand That Feeds $6.00
Moomin Vol 2 $19.95
MW by Osamu Tezuka $24.95 More dark period Tezuka. Sadistic and weird!
Complete Persepolis by Marjane Satrapi $24.95
Buffy The Vampire Slayer vol 1 The Long Way Home $15.95
Biff Bam Pow #1 $2.95 new from Evan Dorkin
Trial of Colonel Sweeto And Other Stories $14.95 Perry Bible Fellowship collection.
Southern Cross by Laurence Hyde $24.95
All the Rage by Aaron McGruder $16.95 Boondocks Past and Present
Apocalypse Nerd #6 $2.99
Paris Collection TPB $10.95
Cheetahs Never Win #1 $5.00
New Books
Blab #18 $22.95
Murakami $65.00 Huge monograph.
Black Panther Intercommunal News Service 1967-1980 $25.00
Mutter Museum $50.00 Historic Medical Photographs
Eiji Tsuburaya Master Of Monsters $40.00
Elliot Smith $29.95 with Cd of unreleased songs
Gentlemen of the Road by Michael Chabon $21.95
Street Sketch Book $35.00 Collection of graff artist notebooks
Street Renegades $19.95 New Underground Art
Perspective and Other Optical Illusions $10.00
Marijuana Buds for Less $16.95
Electric Church by Jeff Somers $12.99
Schotts Miscellany 2008 $26.95
Psychogeography by Will Self $34.95 Illustrated by Ralph Stedman
Other Peoples Love Letters $22.50
How to Talk About Books You Havent Read $19.95
Field Guide To Knitting $15.95
Time Traveler $16.95 Scientists Personal Mission to Make Time Travel a Reality
Whisky $18.95
Erotica Porn Comics and Smut
AG #68 Super Erotic Anthology $4.99
Orgasm Every Day Every Way Every Time $12.95 Woman's Guide to Pleasure
You Know I Love It $22.95 Lessons in Sexual Mischief
Getting Off $15.95 Woman's Guide to Masturbation
Gifts
Big Questions T-Shirt $18.00 Wear your love of Anders Nilsen on a T-shirt!
Yoga For Indie Rockers DVD $18.99 Had to happen sometime.
Restocks
Eye Mind $22.95 Rory Erickson book!
Moondog $24.95 Viking of 6th Ave.
Chicagos Nelson Algren $19.95 Nice pics of old school Chicago
Portable Darkness $16.95 Alister Crowley Reader
Source The Untold Story of Father Yod Ya Ho Wa 13 and the Source Family $24.95
And so much more but I'm getting my ass kicked today, people are out.