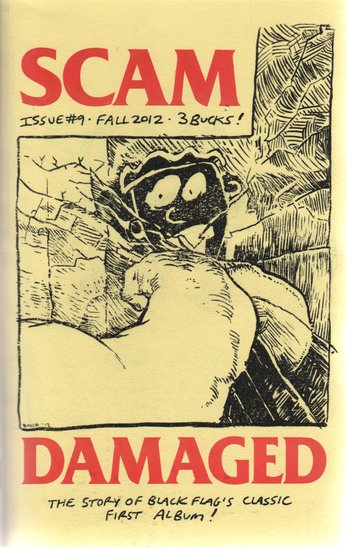 Scam #9 Fall 12 Damaged the Story of Black Flags Classic First Album by Erick Lyle $3.00
Zines
Remedy Quarterly #11 Comfort $7.50 – Kitchen confidential, Ya-Ka-Mein, very much pies, Challah, pancakes, squash and secrets.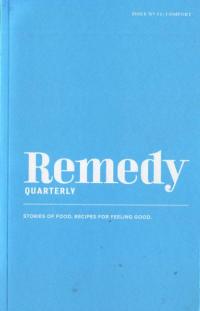 Is It I It Is I by Craig Hansen $10.00
Fascinating Folks #1 Intrigue Sex Drama by Antoine and Siue
$3.50
Journey Back $2.00
Woodstalk #1 by Bruce Worden $2.99
Mr. Gormanizer and Mr Osterizer Are Both Doing Very Well, Their Influences Never Cross, and They Never Meddlie in One Anothers Business by Ross Hernandez and Cathy G. Johnson $15.00
Story of Xmas Coal by Marc Christopher Calvary $1.00
100 Actions For Chicago Torture Justice by Lucky Pierre $2.50
Serial Killers Unite #11 $2.00
Alamo Igloo #7 2012 by Keith Herzik $5.00
Fotocopy #1 Mature Content HB 2 by James Ryan Mosher $2.00
Twenty Nine Drawings in Twenty Nine Days by Rob Pecchia $3.00
Flyways #1 and #2 by Lella My $2.00 each
Yollocalli Fashion Zine Fall Win 12 $3.00
Rad Dad #23 Making Family $4.00
Guillotined, Being a Summary Broadside Against the Corruption of the English Language by Alexander Cockburn and the Readers of Counter Punch $10.00
Comics & Comix
Three #3 ed. by Robert Kirby $6.50 – New stories from Ed "Wuvable Oaf" Luce and Carrie "You Don't Get There From Here" McNinch plus pages from Marian Runk and MariNaomi and an epic queer comics jam!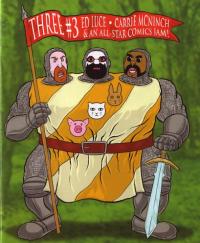 Cat Hands by Nathan Bulmer $5.00 – Tiny, tragic dose of the superhero who looks adorable playing with yarn. -EF

Bats #1 Cry Crystal Castle by Vanessa Capshaw $400
Her Name Was Prudence by Cathy G. Johnson $6.00
RAV #7 by Mickey Z. $6.00
Comics from Robert Kirby, assorted prices, including: King for a Day, Ginger the Wonder Dog and more.
QTZ by Olivia Horvath $5.00
Spectre by Danielle Chennette $7.00
Crestfallen #6 by Sandra Sierra $4.00
Gorilla Year #2 by Cara Bean $5.00
Machine Gum #2 and #3 by Jim Martz $5.00 each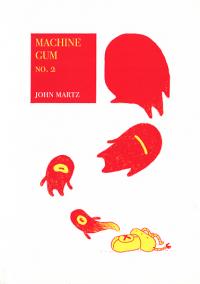 Miss Lonelyhearts by G. Gamboa and Nathanel West $5.00
Healers #1 by Daniel Wayne Olsen $15.00
Laskimooses #7 Marsin Mesimailla by Herra Matti Hagelbergin  $6.00
Cupcakes and Booze #1 by Mark ZMan $2.00
Graphic Novels & Trade Paperbacks
Barrel of Monkeys by Jérôme Mulot and Florent Ruppert (Rebus) $19.95 – "…In fact, now that I think of it, Barrel of Monkeys is almost like a warped re-telling of A Zed and Two Noughts, repleate with amputee sexuality, animation techniques, dream-like interiors and grossly unethical behavior. And in all of that, it's both pretty gruesome and great: a clever hall of mirrors rendered in paper with an understated rotoscope-style line. These are adept comics, doing what the medium can do so sharply it hurts."-EF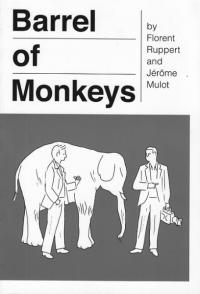 It's Raining Cats and Dogs and Other Pets by Mark ZMan $9.95
Panopticorn by Adam Fotos $25.00
Richard Starks Parker The Hunter by Darwyn Cooke $17.99
Sumo by Thien Pham (First Second) $14.99
Couriers Complete Series by Brian Wood et al. $24.99
Buffy the Vampire Slayer Season Eight Library Edition vol 3 by Joss Whedon et al. $29.99
Krent Able's Big Book of Mischief by Krent Able $18.99
Art & Design
Whos Yr Shaman by Melissa Marinaro $10.00
Dark Stories By Dark Artists (Carpet Bombing Culture) $29.95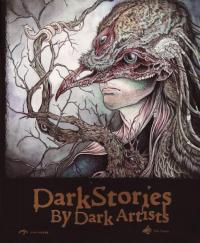 Hi-Fructose Collected Edition vol 3 Deluxe Box Set (Last Gasp) $75.00
Merge: Art Craft Design (Gingko Press) $39.95
Beauty In Decay II Urban Exploration by RomanyWG $39.95
Cryptik Eastern Philosophy (Zero+) $37.50 – The Cryptik Movement is a public art campaign dedicated to helping humanity evolve towards greater awareness and understanding through the use of compelling, iconic imagery that demands both scrutiny and reverie.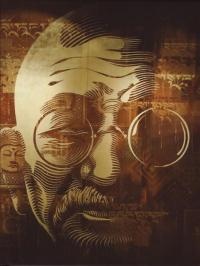 Fiction
Trapeze Artist by Will Davis $16.00
Blue Kind by Kathryn Born $14.00
Mayhem, Miscreants, Memoirs, Music & Misc
Armageddon Science: The Science of Mass Destruction by Brian Clegg $15.99
Ancient Technology in Peru and Bolivia by David Hatcher Childress $19.95
101 Essential Rock Records: The Golden Age of Vinyl From the Beatles to the Sex Pistols by Jeff Gold (Kill Yourt Idols Press) $39.95
Turings Cathedral: The Origins of the Digital Universe by George Dyson $16.95
Atheist's Guide to Reality Enjoying Life Without Illusions by Alex Rosenberg $16.95
Last Holiday: A Memoir by Gil Scott Heron $16.00
Goodbye to the Nervous Apprehension by Michael Head $10.00
Poltics, Revolution & Current Events
Scratching the Tiger's Belly by Ron Sakolsky (Eberhardt) $9.95
Sex & Sexy
Golden Shower: The Secret Pleasures of Urination $59.95
Magazines
Apartamento #10 $19.95
True Crime Special Win 12 20 All True Murder Stories $6.99
Pinstriping #35 Kustom Graphics Magazine $9.95
Scootering #318 Dec 12 $8.99
Little White Lies #44 $9.99
Shock Cinema #43 $5.00
Colors #85 $16.95
Wax Poetics #53 $11.99
Gather #2 Fall Win 13 $19.99
Poetry, Lit Mags and Lit Journals
McSweeneys #42 $26.00
City of Rivers by Zubair Ahmed (McSweeneys) $20.00
Nuance 2012 Literary Arts Magazine $5.00
Chicago Review vol 57 #1 #2 $14.00
Other Stuff
Glow Stars, Glow in the Dark Planets stickers by Ridleys House of Noveltys $9.50
2013 Post Apocalyptic Survival Calendar a Trans Oral History Project Production $25.00
For weekly updates to see what titles are available on our website, curated for your pleasure, go to quimbys.com/store.