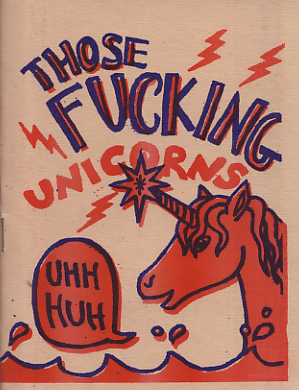 Those Fucking Unicorns by Sy Wagon (Pegacorn Press) $5.00 – What's your fantasy?
Zines & Zine-Related
Cooking With Yossarian: Vegan Recipes by Georgi $1.00 – Mighty darling vegan zine, packs a per-page punch with the coziness of cooking at home with good buddies….kitchen friend recipes for massaman curry, pad thai, dal, bhel puri, cilantro chutney, pakoras, bhaji, farty beans, apple crisp and simple oatmeal. -EF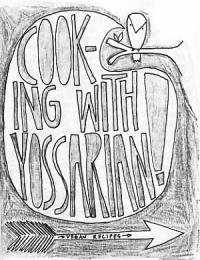 The Match #111 Win 12/13 $3.00
Identification #1 by Zachary Hamilton $3.00
Mine $1.00
All Things Small Things by Stella Rae $2.00
Moral Fiber #5 and #6 by Chris Pernula $2.00 each
Hello #1 by Raquel RN $1.00
This is a Zine, Read On $1.50
Just Make Pictures Zine #1a by Michael Jarecki $9.00
Issues of Damaged Mentality by Synthia Nicole $2.25 each – The trials and tribulations of being young and disabled due to an accident.
Comics & Comix
Cop #1 by Mickey Zacchilli, Patrick Kyle and Michael DeForge $3.00 – Oink, kids. I'm putting out an APB on this shit.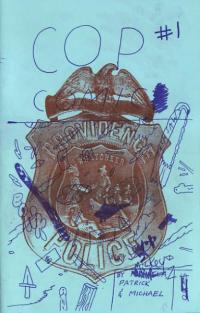 House of Fun, Milk and Cheese One Shot by Evan Dorkin $3.50
Return of the Magic Whistle #12 by Sam Henderson $3.99
Vortex #3
Bandthology: A Music Anthology $5.00
Eat More Bikes by Nathan Bulmer (Koyama Press) $10.00
Peehole #9 by Jim Donaldson $3.00
What Does the Garbage Man Say? by Mickey Z. $3.00 – Do you really wanna know what he say? Yep, you sure do. -EF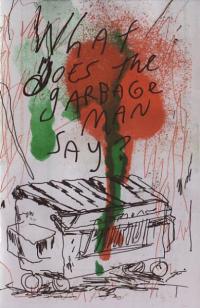 Diary Comics #4 by Dustin Harbin (Koyama Press) $10.00
End of the Fucking World #13 by Charles Forsman (Oily Comics) $1.00
Lou #8 by Melissa Mendes (Oily Comics) $1.00
Moose #13 by Max De Radrigue (Oily Comics) $1.00
Word and Voice #3 Oct 12 by Aaron Cockle (Oily Comics) $1.00
Duh Studge In Real Rap #1 by Benjamin Urkowitz (Oily Comics) $1.00
Edisto #1 by LaVonne Marshall $2.00
Graphic Novels and Trade Paperbacks
Anarchy Comics: The Complete Collection ed. by Jay Kinney (PM Press) $20.00 – Brings together the legendary four issues of Anarchy Comics (1978-1986), the underground comic that melded anarchist politics with a punk sensibility.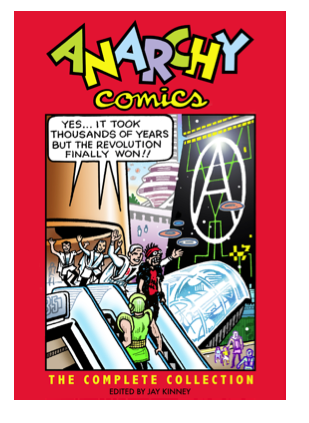 Life Is With People by Atticus Lish (Tyrant Books) $20.00
Sunday in the Park With Boys by Jane Mai (Koyama Press) $10.00
Buffy The Vampire Slayer season 9 vol 2 On Your Own by Joss Whedon et al. $17.99
Thoughtful Alphabets: The Just Dessert and The Deadly Blotter by Edward Gorey $14.95
Burning Building Comix by Jeff Zwirek $19.95 – Tells the tale of each story of a burning building. Watch, one "story" at a time, how its inhabitants evade death.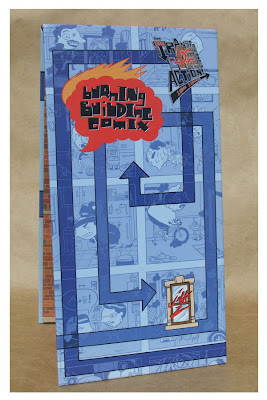 Art & Design
Mammoth Book of Street Art by Jake $17.95
Fiction
Dead of the Union: A Terrifying Chronicle of the War Between the North the South and the Dead by Brenton Harper Murray $15.00
Compendium of Domestic Incidents by Joanna Ruocco (Noemi Press) $10.00
Memoirs of Jonbenet By Kathy Acker – Trench Art Surplus Series – by Michael Du Plessis (Les Figues Press) $15.00
Mothering Coven by Joanna Ruocco (Ellipsis) $14.00
Mans Companion by Joanna Ruocco (Tarpaulin Press) $15.00
I Take Back the Sponge Cake: A Lyrical Choose Your Own Adventure by Loren Erdich and Sierra Nelson (Rose Metal Press) $14.95
Hard Twisted by Joseph C. Greaves $25.00
Come Tumbling Down by Ginamarie Lobianco $15.00
Mayhem, Miscreants, Memoirs, Music & Misc
Light That Never Goes Out: The Enduring Saga of the Smiths by Tony Fletcher $30.00
Iron Man: My Journey Through Heaven and Hell With Black Sabbath by Tony Iommi $16.00 – Now in soft cover.
Drunkards Son: A Chicago Story, Part Memoir Part Not by Dennis Foley $13.95
Extraordinary Theory of Objects: A Memoir of an Outsider In Paris by Stephanie Lacava $23.99
Politics & Revolution
Anarchism Documentary: History of Libertarian Ideas vol 3 New Anarchism 1974-2012 by Robert Graham (Black Rose) $28.99
Accompanying Pathways to Social Change by Staughton Lynd (PM Press) $14.95
DIY & Food
Foods of Chicago: A Delicious History (Bradley Publishing) $35.00 – As seen on WTTW. Comes with DVD.
Shamanic Gardening: Timeless Techniques For the Modern Sustainable Garden by Melinda Joy Miller (Process) $19.95
Magazines
Cabinet #47 Logistics $12.00
Kinfolk vol 6 A Guide For Small Gatherings $18.00
Go Home Magazine #1 Nov 12 $16.50
Wallpaper Dec 12 $10.00
Juxtapoz #144 Jan 13 $5.99
Murder Most Foul #86 $9.99
High Times Feb 13 $5.99
BlackBook Dec 12 Jan 13 $4.95
Paper Win 12 13 vol 29 #4 $4.00
Gastronomica vol 12 #4 $12.99
Howler Magazine #1 $15.00
Story of Joy Division and New Order: NME Uncut Special Collectors Magazine $12.99
Mojo #229 Dec 12 $9.99
Fader #83 Dec12 $5.99
Poetry, Lit Mags and Lit Journals
Selected Unpublished Blog Posts of a Mexican Panda Express Employee by Megan Boyle (Muumuu House) $12.00
Kids Stuff
Animal Grossapedia by Melissa Stewart $8.99
Muppets: The Four Seasons by Roger Langridge $14.99
For weekly updates to see what titles are available on our website, curated for your pleasure, go to quimbys.com/store.