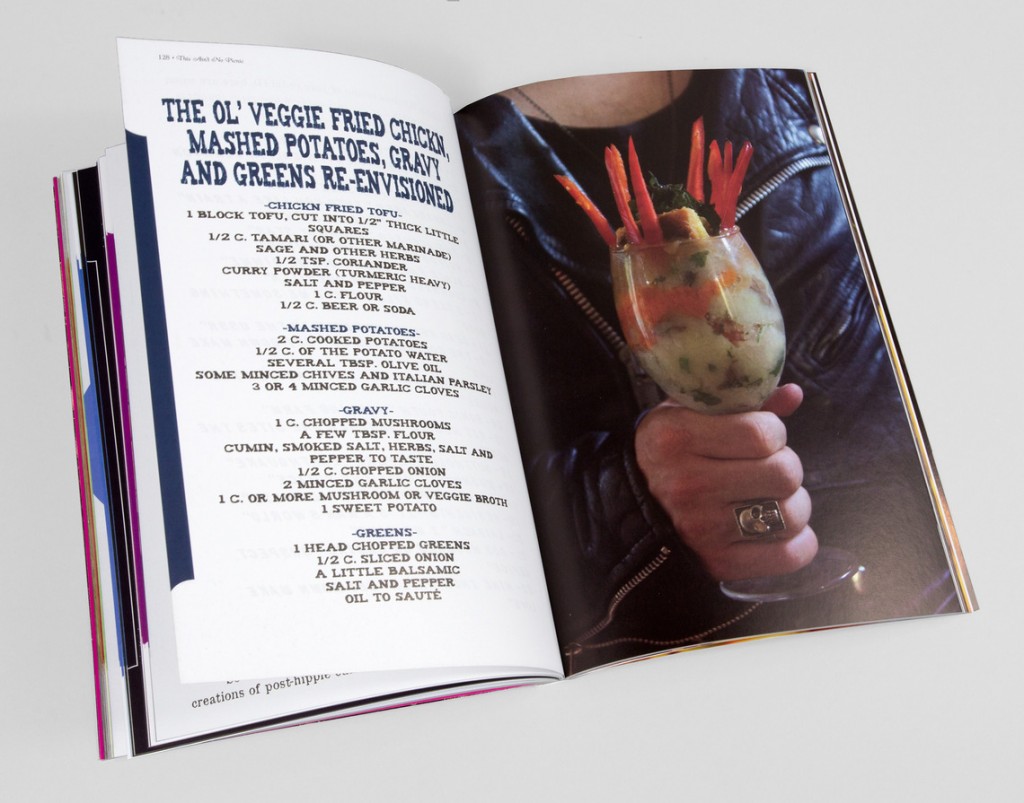 This Ain't No Picnic: Your Punk Rock Vegan Cookbook by Joshua Ploeg $19.95 – More than just recipes, packed with short stories and interviews, s'mores with a zippo, how to cook without a stove, fave foods of historic punk rockers, art, social commentary and more!
Zines
Queer Art Activism #7 Germany/Berlin (International Zine Project Jul 13) by Miyuki Baker $4.00
Night Watch #4 Tits and Ass Issue by Tallboy and Krusty $6.00
Horror Haiku #1 and Kathryn $2.00
This Is a Sandwich Presents: Drawing Letters, Skateboarding Is Not a Crime vol 1 $4.00
Pry On Murmurs #3 by Evan Fah $6.00
new photo zines from Mary Miller $10.00 each
Nice To Meet You #1-#4 by Esme O. $2.00 each
Rasasvada #1-#3 $.30 each
Stay Cool in the Evil Zone #5 by Kevin Oliver $1.00
Somnambulist #22 by Martha Grover $3.00
Safari Stains #1 Margin Creep $8.00
What Gets You Through Middle School? Music! $2.00 – Tributes to Justin Timberlake, Arctic Monkeys, One Direction ,Of Monsters and Men, Owl City, Birdy and Dolly Parton.
Hey Zine Reader! Wanna Learn to Do Something? Like Dance the Cha Cha, Pet a Kitty Cat, Bake a Cake In a Mug, Make Delicious Spinach Puffs and More! $2.00
Currents Notes and Sketches from 2013 by Brandon Monroe $6.00
Comics & Comix
You Don't Get There From Here #28 by Carrie Mcninch $3.00
Big Bastard #1 The Dead Shed Tears by Danny McColgan and Neil O'Driscoll $5.00
Animal Battle by MarYanna Hoggatt $10.00
Graphic Novels & Trade Paperbacks
Alien Dude the Attack of Wormzilla by EK Smith and Peter Gross hauser $4.99
OZ: The Emerald City of Oz by Frank L. Baum et al. $24.99
Henry Speaks for Himself by John Liney (Fantagraphics) $24.99
Young Romance 2 by Jack Kirby and Joe Simon (Fantagraphics) $29.99
Nijigahara Holograph by Inio Asano (Fantagraphics) $29.99
Stranger Than Life 1970-2013 by MK Brown (Fantagraphics) $35.00
Sailor Twain or The Mermaid in the Hudson by Mark Siegel (First Second) $15.99
Walking Dead TPB vol 20 All Out War Part One by Robert Kirkman et al. $14.99
White Cube by Brecht Vandenbroucke (D&Q) $22.95
Buffy the Vampire Slayer Season 9 vol 5 the Core by Joss Whedon et al. $17.99
Adventure Time Seeing Red vol 3 TPB by Kate Leth and Zachary Sterling $11.99
Basewood by Alec Longstreth (Phase 7) $19.95
The Invisibles Book 1 Deluxe by Grant Morrison (Vertigo) $29.99 – Collects Invisibles #1-12 Abosolute Vertigo #1.
Silk Road to Ruin: Why Central Asia is the Next Middle East by Ted Rall (NBM) $19.99
Art & Design
Eastern Shadows Illustrated: Japanese Ghost and Monster Tales by Kuniyoshi and Yoshitoshi (Shin baku) $34.95 – Another amazing book in the Ukiyo-e Masters Series. Volume 11.
We Are Indie Toys: Make Your Own Resin Characters by Lousi Bou $29.99
Blighted Eye: Original Comic Art from the Glenn Bray Collection (Fantagraphics) $100.00
Brian Weil, 1979–95, Being in the World, ed. by  Stamatina Gregory (Semiotext[e]) $39.95 – Weil was a contemporary of Larry Clark and Nan Goldin. His work pushed viewers into a world of insular communities and subcultures.
Fiction
Cost of Lunch Etc. Short Stories by Marge Piercy (PM Press) $21.95
Outer Limits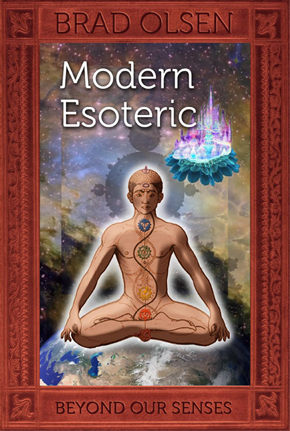 Modern Esoteric: Beyond Our Senses by Brad Olsen (CCCP) $17.95 – "World Explorer" magazine editor Brad Olsen examines the flaws in modern history and looks at how ancient esoteric teachings, coupled with accelerated scientific advancements, can be used to reverse the dead-end course the world is heading towards.
In the Center of the Fire: A Memoir of the Occult 1966-1989 by James Wasserman (Ibis Press) $35.00 – An intimate look at the New York OTO of the 1970s with all its splinter drama, which reads like a Crowleyian Thelemic VH-1 Behind the Music, written by the founder New York City's TAHUTI Lodge. -LM
Ancient Aliens on Mars by Mike Bara (Adventures Unlimited Press) $19.95
Indie Spiritualist: A No Bullshit Exploration of Spirituality by Chris Grosso $15.00 – Chris Grosso, the brains behind theindiespiritualist.com, muses on self-inquiry, recovery, and acceptance. As a member of the culture that has matured around skateboarding and indie rock, Grosso talks about his experiences with drug-abuse and recovery with both individuality and spirituality. Ram Dass meets Tony Hawk. Comes with a download code for Grosso's own music.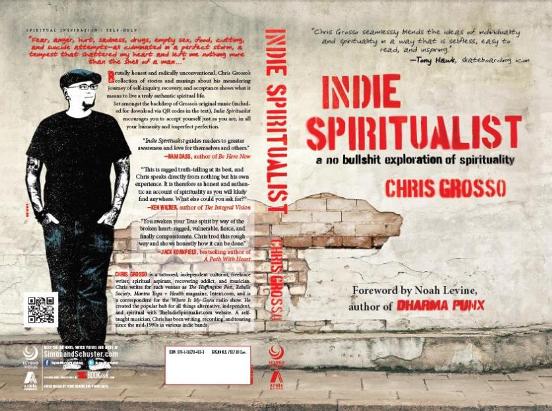 Music Books
If You Like the Ramones by Peter Aaron (Backbeat Books) $16.99 – If You Like the Ramones, then you will love this book, because it tells you other things you would like.
Politics & Revolution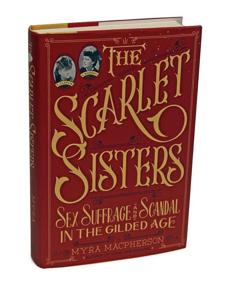 The Scarlet Sisters: Sex, Suffrage, and Scandal in the Gilded Age by Myra MacPherson (Twelve) $28.00 – The tale of the sisters Victoria Woodhull and Tennie Claflin, the first women to open a brokerage firm. They published the first American printing of Marx's Communist Manifesto in America. And one of them even ran for president. All of this in the 19th century. Recommended reading.
Struggle Within Prisons: Political Prisoners and Mass Movements in the United States by Dan Berger (PM Press) $12.95
Leisure
Pedestrianism: When Watching People Walk was America's Favorite Spectator Sport by Matthew Algeo (Chic Rev Press) $24.95 – Yeah there's text, but really, you want this for the awesome old-timey photos.
Kids Stuff
642 Things to Write About: Young Writers Edition by 826 Valencia $16.95 – Write a to-do list for a villain. Describe your dream tree house. Create a haiku about your shoes!
Magazines
Juxtapoz #159 Apr 14 $5.99
Dwell Apr 14 $5.99
True Crime Feb 14 $8.99
Bizarre #211 Apr 14 $10.50
High Times May 14 $5.99
Brownbook #43 $12.95
Man of the World #7 $20.00
Modern Farmer #4 Spr 14 $7.99
Decibel #114 Apr 14 $5.99
Lit Journals
Shoppinghour Magazine #11 Win 13 14 $12.50
Liberator Magazine #26 The Last Generation of Black People $10.00
Creative Nonfiction #51 Spr 14 $10.00
Sex & Sexy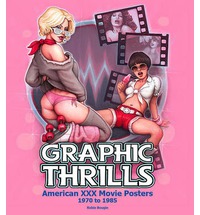 Graphic Thrills: American XXX Movie Posters 1970 to 1985 by Robon Bougie (Fab Press) $34.95