Secret Doll vs Enchanted Doll! Secret Doll Underground: Japanese Surrealist Dolls From the Yaso Collection, Tokyo (Japanese Art Perspectives Series vol 1) (Last Gasp) $29.95 – Underground doll making is a THING in Japan, and has been for years. Elegantly creepy and often beautifully horrifying, this book has 80 full-sized colour photographs and an introductory history of the underground doll in Japan. Enchanted Doll by Marina Bychkova (Baby Tattoo Books) $50.00 – Russian-Canadian artist Marina Bychkova founded Enchanted Doll, this luxury toy label of weirdly innocent and weirdly sexy porcelain dolls, styled in costumes of precious metals, gemstones, and rare found objects.
Zines
Reglar Wiglar #22 by Chris Auman $5.00 – Book of Jobs Part One , History of Music.
Comics & Minis
Erleuchtung by Sergio Vazquez $10.00
Time Beavers by Jen Rickert $1.00
Graphic Novels & Trade Paperbacks
Sugar Skull by Charles Burns $23.00 – Book 3 in the Xed Out Series. Creepy as ever!
Skandalon  by Julie Maroh (Arsenol) $21.95
Dragons Breath Other True Stories by MariNaomi (Uncivilized) $24.95
Lonesome Go by Tim Lane (Fantagraphics) $39.99
Days Longer Than Long Pork Sausages by Gabriel Corbera $15.00
Tonoharu Part One by Lars Martison (Pliant) $14.95
Mayhem, Outer Limits, & Conspiracy Theory
The Secret Life of a Satanist: The Authorized Biography of Anton Szandor LaVey by Blanche Barton (Feral House) $17.95 – Revised edition, written by his paramour and mother to his only son.
Caught in the Crossfire: Kerry Thornley, Oswald and the Garrison Investigation by Adam Gorightly (Feral House) $18.95
Too Good to Be True: The Colossal Book of Urban Legends by Jan Harold Brunvand $18.95
Art & Design Books
Sol Seasonal Print Collection by Junko Mizuno (Last Gasp) $39.95
Dear Letters Office: A Collection by Lauren Simkin Berke & Spike $27.95
Flash Fold Out by Jay Howell Flash (Last Gasp) $10.00
Fiction
Game We Play by Susan Hope Lanier (Curbside Splendor) $14.95
Crazy Horses Girlfriend by Erika T. Wurth (Curbside Splendor) $15.95
The Circle by Dave Eggers $15.95 – Now in soft cover. Apple culture meets 1984.
Tenth of December by George Saunders $15.00 – Now in soft cover.
Anatomy of Dreams by Chloe Benjamin $15.00
Prison Noir (Akashic) $15.95 – Anthology.
Little is Left To Tell by Steven Hendricks (Starcheron ) $16.00
Subversions III Anarchist Short Stories / Nouvelles Anarchistes by the Anarchist Writers Bloc (Sabotart) $16.00
After The People Lights Have Gone Off by Stephen Graham Jones (Dark House Press) $15.95 – Horror collection.
By Light We Knew Our Names by Anne Valente (Dzanc) $14.95
DIY
Poorcraft: The FunnyBook Fundamentals Of Living Well On Less by Spike C. Trotman (Iron Circus) $10.00
Scout Drink Recipe Booky Ziney thingies, $4.95 each: Whiskey (illustrated by Jeremy Tinder), Beer (illustrated by Pete Gamlen), Gin (illustrated by Trevor Alixopulos), Vodka (illustrated by Anna Hurley), Rum (illustrated by Tuesday Bassen), Tequila (illustrated by Dilraj Mann), Brandy (illustrated by Gemma Corell).
Humor
101 Two-Letter Words by Stephin Merritt with illustrations by Roz Chast $19.95- Four-line rhyming poems for each of the 101 two-letter words included in The Official Scrabble Players Dictionary by Magnetic Fields autour, illustrated by cartoonist Roz Chast.
Local Interest
Where To by Dmitry Samarov (Curbside Splendor) $15.95 – Newest memoir by local cabdriver and the author of Hack.
Politics & Revolution
Masters of Mankind: Essays and Lectures 1969-2013 by Noam Chomsky (Haymarket) $12.95
Educating for Insurgency: Roles of Young People in Schools of Poverty by Jay Gillen (AK Press) $15.95
Lives of the Orange Men: Biographical History of the Polish Orange Alternative Movement by Waldemar Fydrych (Minor Compositions) $16.00
Artpolitik: Social Anarchist Aesthetics in an Age of Fragmentation by Nela Schleuning (Minor Compositions) $24.00
The Ring of Fire Anthology by ET Russian (Leftbank Books) $20.00 – Collection of the zine from the late 1990s by ET Russian (aka Hellery Homosex), and features new material never before published. Through black and white ink drawings, comics, linoleum block print portraits, essays, interviews and erotica, this collection explores the intersections of art, bodies, healthcare, ability, gender, race, community, class, healing and the politics of work.
Capital In the Twenty First Century by Thomas Piketty and Arthur Goldhammer (Belknap/Harvard) $39.95
Essential Mae Brussel: Investigations Of Fascism In America by Mae Brussell, Alex Constantine & Paul Krassner (Arsenal Pulp) $18.95
Magazines
Bizarre #218 Sep 14 $10.50
Skeptic vol 19 #3 14 $6.95
Make vol 41 $9.99
Purple Fashion vol 3 #22 Fall Win 14 15 $55.00
Flaunt #136 the Distress Issue $15.95
High Times Nov 14 Special Fortieth Anniversary Issue $9.99
Shots #125 Fall 14 $6.95
Got a Girl Crush #3 $18.00
Laphams Quarterly vol 7 #4 Fall 14 $16.00
Taproot #11 $9.00
Horror Hound #49 Sep Oct 14 $6.99
Mojo #250 Sep 14 $9.99
Decibel #120 Oct 14 $5.99
Wire Sep 14 #367 $19.99
Under the Radar #51 Sep 14 $5.99
Tape Op #103 Sep Oct 14  $4.95
Monocle vol 8 #76 Sep 14 $12.00
Harpers Magazine Oct 14 $6.99
Transformation #91 $12.50
Freshly Inked vol 4 #5 Nov 14 $6.99
Tattoo Life #90 $9.99
Lit Mags & Poetry
The Believer #110 Sep 14 Roguelike $8.00
The Literary Review vol 57 #3 The Gluttons Kitchen Tales of Insatiable Hunger $10.00
Last Supper by Aaron Cometbus (ARP) $11.95 – Poems about the city by a zinester lamenting aging and living in bookstores. And being annoyed with people who bang on the door before the store opens at noon. Why does this sound familiar? -LM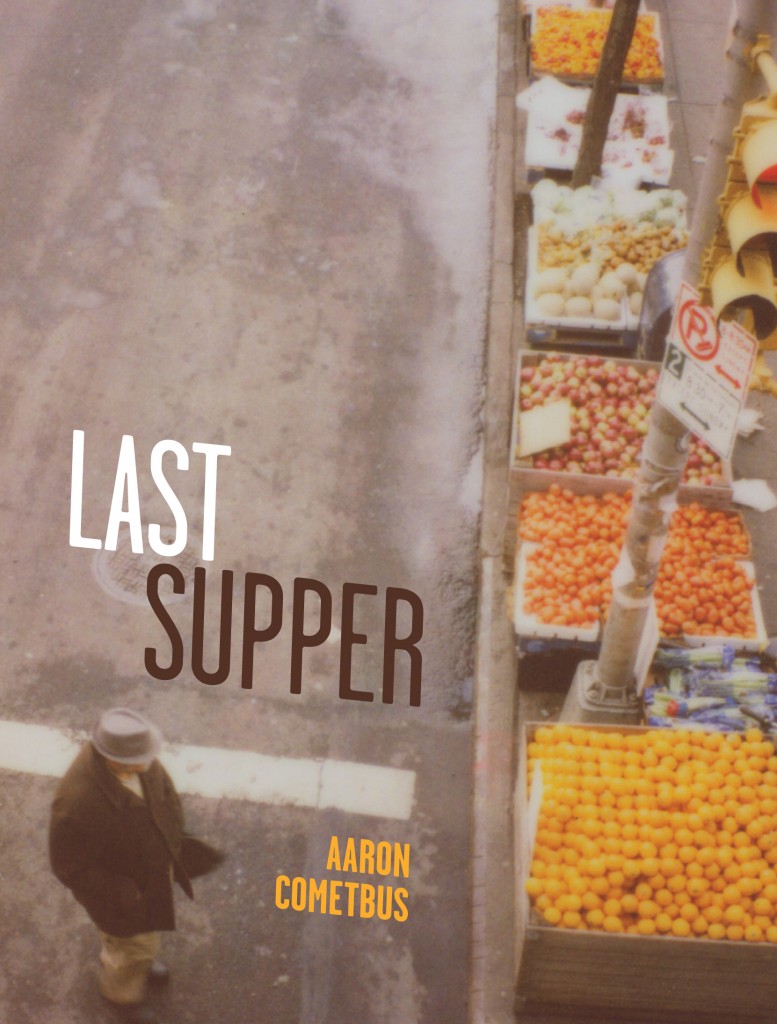 The Paris Review #210 $20.00
The Oxford American #86 Fall 14 $5.95
McSweeneys #47 $24.00 – A mountain village full of fiction from writers new and old—two never-before-seen stories from "Lottery" author Shirley Jackson, a portrait of a celebrity interview gone terribly wrong from Thomas McGuane, dark reflections from Lynn Coady and Mona Simpson, an excerpt from Bill Cotter's latest novel, new work from Bob Odenkirk, and much, much more. Local legend describes the landscape as "ten separate booklets bedecked with one panoramic mega-illustration."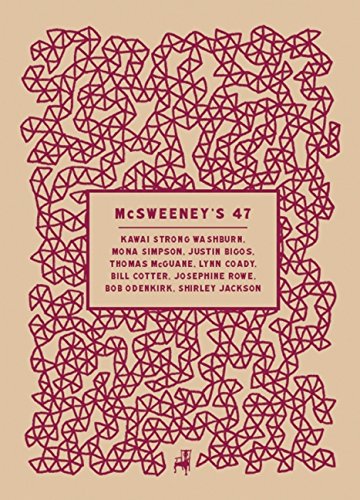 Sexy
Smut Peddler: Impeccable Pornoglyphics For Cultivated Ladies and Men Of Exceptional Taste (Iron Circus) $30.00