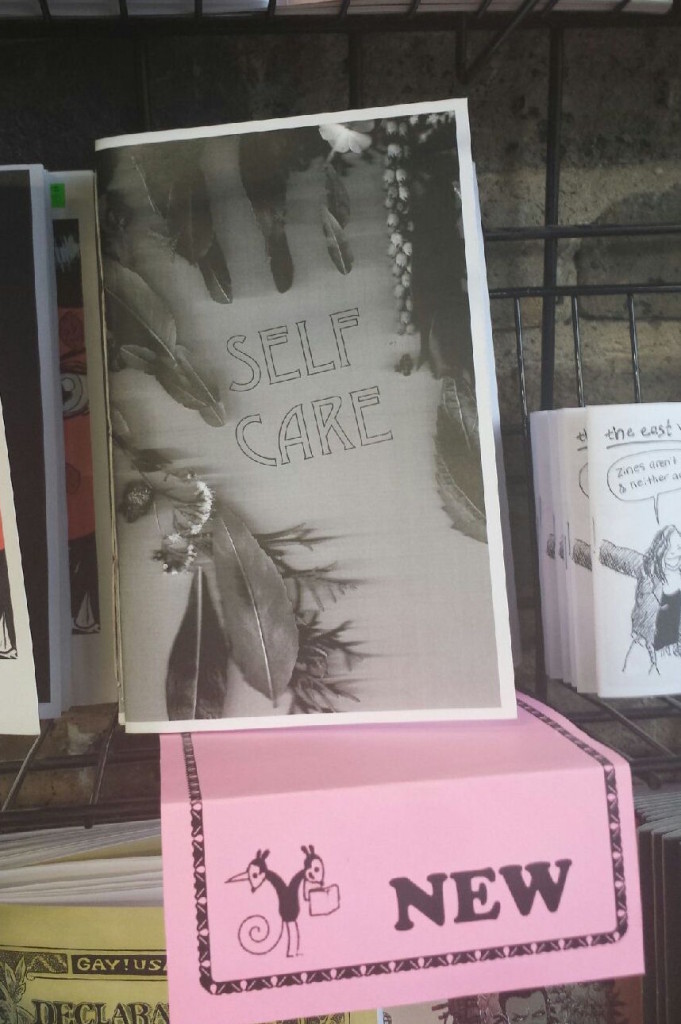 Self Care by Mallory VanMeeter $5.00
*ZINES*
Suburban Blight #12 Spr 16 by Stephanie B. $2.00
Call for Participants by Roddy $3.00
Monster Nerd zines by Anthony Miller, $5.00 each:
#1 The Creature From the Black Lagoon Issue
#2 The Wolf Man Issue
Somnambulist #26 Two Friends Talk about their Cities by Martha Grover $5.00
Otra Vez In Harlem by Gaspard Ajoupa Imbert $5.00
Blink Ink #22 Cities by Jesse Anger & friends $5.00
Collection of Expressions #2 $5.00
zines by Austin Smith $3.00 each:
Acid Kat #15 Fanzine
Acid Kat #16 Special Spooky Issue
*COMICS & MINIS*
Comics from Dan Zettwoch:
Redbird #3 Hi Tech Comics $5.00
Redbird #4 Dec 2015 $3.00
Grixly #35 $3.00
*GRAPHIC NOVELS*
Nocturnal Last City by Emily Chu $25.00
Cursed Pirate Girl by Jeremy Bastian $19.99
Walking Dead vol 25 No Turning Back by R. Kirkman and friends $14.99
Paper Girls TPB vol 1 by Brian K. Vaughan $9.99
Adventure Time with Fiona and Cake by Natasha Allegri $19.99
*ART & DESIGN*
The Electric Pencil: Drawings from Inside State Hospital No. 3 by James Edward Deeds Jr. $29.95 – Arresting drawings by made by one inmate, made as a gift for his mother, accidentally discarded in 1970, then found again by an art collector who put them in a book. None of these existed in the actual mid-twentieth-century landscape of Deeds's own life that he drew (an unusual cast of characters: nineteenth-century dandies, Civil War soldiers, antique cars, fantastic boats and trains, country landscapes dotted with roaming animals, and fanciful architecture), but rather were representations of his inner world—an artist's poignant tribute to a faded past.
Working Women: The New Pin-Up: Temporary Tattoos by Bill Presing $12.95 – From from fighter pilots to boxers to astronauts!
The Illustrated Compendium of Amazing Animal Facts by Maja Säfström $14.99
*FICTION*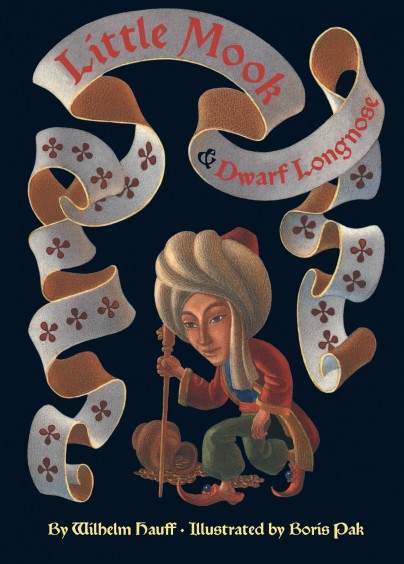 Little Mook and Dwarf Longnose by Wilhelm Hauff, Illustrated by Boris Pak (Godine) $19.95 – Short stories, peopled with a vivid assortment of dwarves, evil witches, enchanted swans, and devious princes. But rather than rehashing Brothers Grimm, Hauff creates a place where the morals are less than clear-cut. gnomish, innocent orphans with neglectful parents, a cruel witch's curse, an enchanted goose and more.
Books by Matt Lang (Clawfoot Press):
Fernweh $15.00
McKean County and Other Stories $12.00
Void by George Perec (Verba Mundi) $17.95
Weirdly, 2 different books about waxing nostalgic about New York:
Sundays on the Phone to Monday by Christine Reilly $25.00 – The Middlesteins meets The Virgin Suicides in this arresting family love story about the eccentric yet tightknit Simone family, coping with tragedy during 90s New York.
Tuesday Nights in 1980 by Molly Prentiss $26.00 – An intoxicating and transcendent debut novel that follows a critic, an artist, and a desirous, determined young woman as they find their way—and ultimately collide—amid the ever-evolving New York City art scene of the 1980s.
It's Only Rock and Roll: An Anthology of Rock and Roll Short Stories by Janice Eidus and John Kastan (Godine) $16.95
Husbands and Lap Dogs Breathe Their Last: A Cummings Flynn Wanamaker Mystery (Mainly Murder Press) by David Steven Rappoport $15.95
*ESSAYS*
So Sad Today: Personal Essays by Melissa Broder $15.99
The Call of the Primes: Surprising Patterns, Peculiar Puzzles, and Other Marvels of Mathematics by Owen O'Shea (Prometheus Books) $19.00
*POLITICS & REVOLUTION*
Political Suicide: Missteps, Peccadilloes, Bad Calls, Backroom Hijinx, Sordid Pasts, Rotten Breaks, and Just Plain Dumb Mistakes in the Annals of American Politics by Erin McHugh $26.95
*SCIENCE!*
The Soul of an Octopus: A Surprising Exploration into the Wonder of Consciousness by Sy Montgomery $16.00
*MAGAZINES*
RFD #165 Spr 16 $9.95
Monocle vol 10 #92 Apr 16 $12.00
True Crime Mar 16 Slaughter in the Sex Dungeon $9.99
Wax Poetics #64 Spr 16 $1.19
*CHAP BOOKS*
Stories I Could Tell You at the End of the Day by Nathan Dragon $5.00