Issues of Hey Lady by Regina Schilling, $8.00 each: #1 Yoko Ono, #2 Michelle Nichols, #3 Candy Darling
*ZINES*
KerBloom #119 Mar Apr 16 by Artnoose $2.00
Flotation Device #14 by Keith Helt $2.00
Vinyl Vagabonds #6 $6.00 and #7 $7.00 by Eric Gordon
Bathroom Selfies From the Road #1 by Sarah Szumanski Jahn $5.00
Serio #7 Social Justice Zine Based In Chicago Lucy Stoole Chicago Drag $5.00
Hal and Ida in Israel #1 $2.00
Bookstores and Baseball: 8th Inning by David LaBounty $5.00
*COMICS & MINIS*
new minis from Krystal DiFronzo, $4.00 each:
Even A Worm Will Turn
Homo Sapiens Non Urinat in Ventum
Fight by Gabrielle Howell $3.00
Yolo Flor y Nata Split Comic by Teresa Ferreiro & Roberta Vazquez $9.00
*GRAPHIC NOVELS*
Kramers Ergot #9 ed. by Sammy Harkham (Fantagraphics) $45.00
ITDN 10 Comics by Andrew Burkholder (2D Cloud) $22.95 – The second collection of avant-garde comics from Chicago's Andy Burkholder interrogates the notion of the artist as an aesthetic chameleon.
Incomplete Works by Dylan Horrocks (Alternative Comics) $19.99
Josh Simmon's Jessica Farms vols 1 and 2 (Fantagraphics) $16.99 each – Serialized adventure-horror-macabre of a Midwestern farmhouse, a life-spanning comics project in which Josh Simmons drew one page every month for the past 16 years, starting in January 2000—and will continue this project for 50 years in total, releasing 96-page increments every 8 years until he amasses a 600-page body of work.
Nameless City by Erin Faith Hicks $14.99
Odyssey of Sergeant Jack Brennan by Bryan Doerries $19.95
*ART & DESIGN*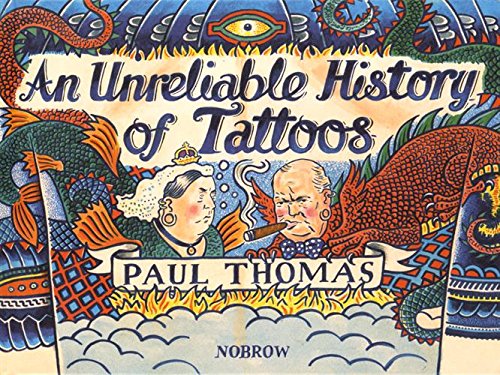 An Unreliable History of Tattoos by Paul Thomas (Nobrow) $19.95 – "A gonzo view of tats through the ages: mostly British, frequently profane, replete with extravagantly inked caricatures." -Kirkus Reviews
Make Your Mark: New Urban Artists by Tristan Manco $45.00
*FICTION*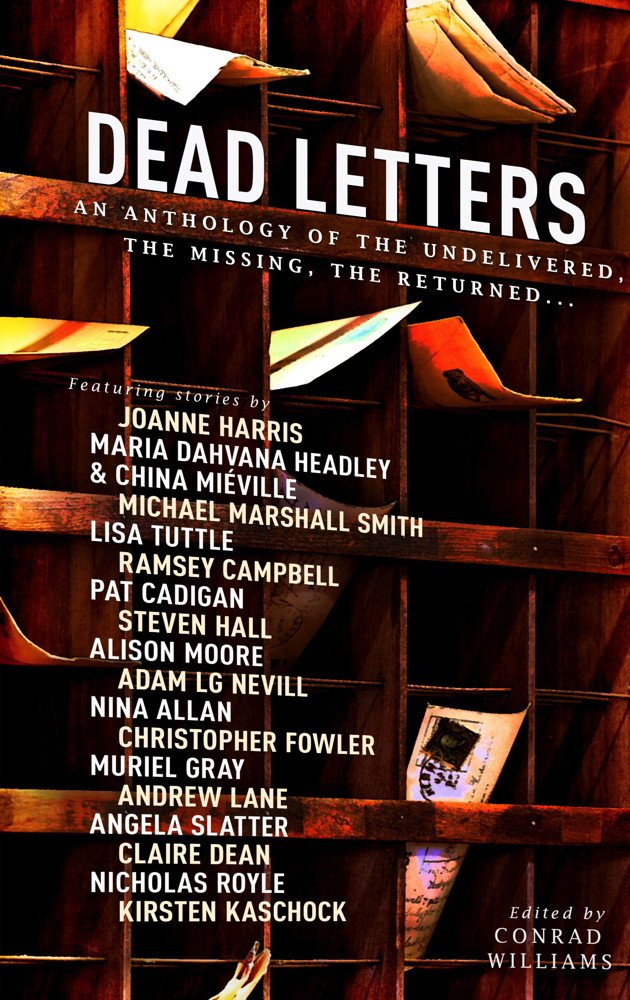 Dead Letters: An Anthology of The Undelivered, The Missing, The Returned ed. by Conrad Williams $14.95 – Features new stories from the masters of horror, fantasy and speculative fiction, each inspired by object from the Dead Letters Office.
American People vol 1 Search For My Heart by Larry Kramer $20.00
*ESSAYS*
I Know What I'm Doing ?? and Other Lies I Tell Myself: Dispatches from a Life by Jen Kirkman $24.00
Selfish, Shallow, and Self-Absorbed: Sixteen Writers on the Decision Not to Have Kids, ed. by Meghan Daum $16.00 – Contributors include Lionel Shriver, Sigrid Nunez, Kate Christensen, Elliott Holt, Geoff Dyer, and Tim Kreider, among others.
*POLITICS & REVOLUTION*
Democracy Now!: Twenty Years Covering the Movements Changing America $26.00
The Politics of Che Guevara: Theory and Practice by Samuel Farber (Haymarket) $16.95
A Short History of the U.S. Working Class: From Colonial Times to the Twenty-First Century (Revolutionary Studies) by Paul Le Blanc (Haymarket) $17.00
*FOOD BOOKS*
The Wurst of Lucky Peach: A Treasury of Encased Meat by Chris Ying and the Editors of Lucky Peach $26.00
*DRUUUUUUGS*
Weed: The User's Guide: A 21st Century Handbook for Enjoying Marijuana by David Schmader $18.95
Dreamland: The True Tale of Americas Opiate Epidemic by Sam Quinones $18.00
*SCIENCE!*
What's It Like in Space? Stories from Astronauts by Ariel Waldman $14.95
*MUSIC BOOKS*
Heads: A Biography of Psychedelic America by Jesse Jarnow $27.99 – Yes, this is more a music bok anything else. Don't be fooled!
Kill 'Em and Leave: Searching for James Brown and the American Soul by James McBride $28.00
*MAGAZINES*
Juxtapoz #184 May 16 $6.99
True Crime, Spring Special Spr 16 20 All True Murder Cases $12.99
Rock A Rolla #58 Mar Apr 16 Sun 0))) $9.95
Uncut Ultimate Music Guide: The Beach Boys $14.99
AdBusters #125 vol 24 #3 May June 16 Post West $14.95
*LIT JOURNALS & CHAP BOOKS*
Midwestern Gothic #21 Spr 16 $12.00
Not Now More Work from Cliff Weber $4.00
*KIDS BOOKS*
Waiting for High Tide by Nikki McClure $19.95
The Real Poop on Pigeons by Kevin McCloskey (Toon) $12.95