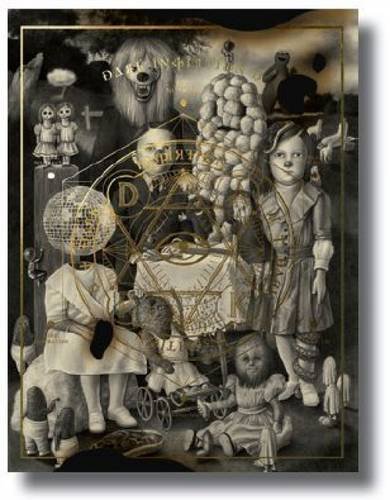 Dark Inspiration: Grotesque Illustrations, Art & Design by Victionary $35.00 – Macabre aesthetics, nightmare visions, unexplainable tableaus. Artists include: Alex Garant, Anton Semenov, Dan Hillier, Daniel Martin Diaz, Elisa Ancori, Evelyn Bencicova, Fiona Roberts, Fuco Ueda, Hannes Hummel, Januz Miralles, Johnson Tsang, Katy Horan, Kim Simonsson, Leta Sobierajski, Lola Dupre, Nicoletta Ceccoli and many more.
*ZINES*
Judas Goat Quarterly #69 Spr 16 $1.50
Not Like You Zine #6 $5.00
Happy Tapir #1 First Apartment by Johnny Masiulewicz $3.00
Unwatchabulls 1999-2004 by Baw Cutler $3.00
*COMICS & MINIS*
Lands Have Mercy by Jason Murphy $7.00
Local teacher Dan Adams brought in his class of 9-12-year-olds who all made comics. Awesome titles include:
Zombie Apokalips
Immigrant Youth Justice League
What to Do When Your Bored
Narwhal
World of Mine Craft
Fred Hampton: The Loudest Boy In the World
Call of Duty: Black Ops Top Five Moments to Rage Quit
Epic Super Hero Fails
Best Soccer Game of my Life
The 3 headed Golem Part 1 by Tom Davis $6.00
Laskimooses #29 Peruspinnan Mustaus $7.00
Islands Comic by Evah Fan $8.00
Vortex Man #1 Scortched Earth $6.00
Wow by Caroline Cash $9.00 – The hand behind Mr. Blob pens a millennial Ghost World tracking two girls abusing social media on the periphery of the archetypal Party That Sucks. Cash gives you your money's worth of drama in just 8 pages. Stylistically it's a little like if Jeffy from The Family Circus grew up and took his adderall habit to art school. And that's just splendid. ~GS
Heavy Blanket #1 by Cory Feder $10.00
*GRAPHIC NOVELS*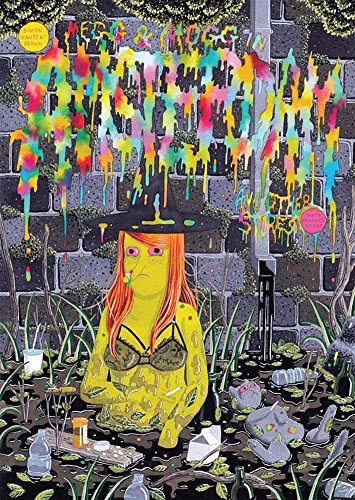 Megg and Mogg In Amsterdam and Other Stories by Simon Hanselmann (Fantagraphics) $19.99
Don't Come in Here by Patrick Kyle (Koyama Press) $15.00
Rules For Dating My Daughter: The Modern Father's Guide to Good Parenting by Mike Dawson (Uncivilized) $15.95
After Comes Nothing by Aiden Koch (Koyama Press) $20.00
Peplum by Blutch $24.95
Gorgeous by Cathy G. Johnson (Koyama Press) $10.00
Night Air by Ben Sears (Koyama) $12.00
What is Obscenity?: The Story of a Good For Nothing Artist and her Pussy by Rokudenashiko (Koyama Press) $20.00 – Rokudenashiko ("good-for-nothing girl") is a Japanese artist. She is known for her series of decorated vulva moulds, or "Decoman," a portmanteau of decorated and manko, slang for vagina. Distributing a 3D scan of her genitalia to crowdfunding supporters led to her arrest for alleged violation of Japanese obscenity laws.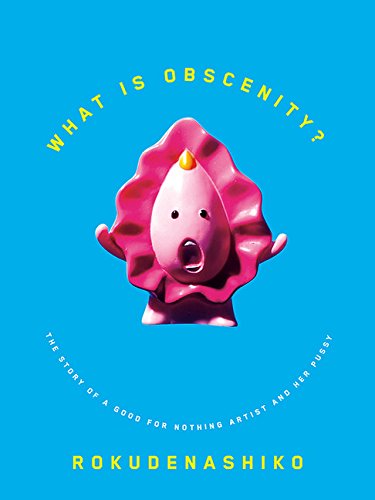 Why Would You Do That? by Andrea Tsurumi (Hic & Hoc) $10.00 – Poodles, brassieres, sports fans, pie, the Civil War!
The Flash by Grant Morrison and Mark Millar $19.99
Providence Act 1 by Alan Moore etc (Avatar) $19.99
Johnny Boo Goes Like This by James Kochalka (Top Shelf) $9.99
*ART & DESIGN*
Why Fonts Matter by Sarah Hyndman $24.95
Jean Cocteau Coloring Book (Arsenal Pulp Press) $12.95
Thin Slices of Anxiety: Observations and Advice to Ease a Worried Mind by Catherine Lepage $14.95
*FICTION*
Make Something Up: Stories You Can't Unread by Chuck Palahniuk $15.00
Sweet Lamb of Heaven by Lydia Millet $25.95
Gonzo Girl by Cheryl Della Pietra $16.00
Join by Steve Toutonghi $27.00 – What if you could live multiple lives simultaneously, have constant, perfect companionship, and never die? That's the promise of Join, a revolutionary technology that allows small groups of minds to unite, forming a single consciousness that experiences the world through multiple bodies.
The English Assassin Book 3 of the Cornelius Quartet by Michael Moorcock $9.95 – Back in print! MM's third book in the Cornelius series from the late 60s, of the drug-taking, physics-doing, sex-experimenting weirdo Jerry Cornelius. Bond but as an assassin, part-Buckaroo Banzai, 100% rock star. Recommended. -LM
*FILM & MUSIC BOOKS*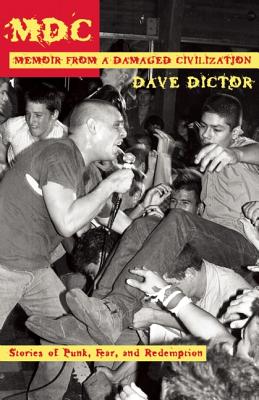 MDC: Memoir from a Damaged Civilization: Stories of Punk, Fear, and Redemption by Dave Dictor (Manic D Press) $15.95 – Memoir from singer, lyricist, and founding member of legendary American punk band MDC (Millions of Dead Cops).
Video Tonfa by Tim Goodyear (Floating World Comics) $24.95 – In 2009, Tim Goodyear turned his sketchbook into a journal of the movies he watched, focusing on VHS & DVD for an eclectic & personal film history. For each video he redrew the original box art & substituted the text with his own reflections. Video Tonfa is more than a book of movie reviews, it's a chronic memoir of over 300 video visitations.
*FOOD*
The Starving Artist Cookbook by Sara Zin $22.95
*SEX GUIDES & CULTURE*
Truth, Justice, and the American Whore by Siouxsie Q (Three L) $18.95 – Podcaster and SF Weekly columnist stating opinions that your mother likely won't approve, constructing arguments that will make you blush.
The Lesbian Sex Haiku Book (with Cats!) by Anna Pulley, watercolor illustrations by Kelsey Beyer (Flatiron) $14.99 – Learn about all the aspects involved in girl-on-girl action as fed through the lens of two things the internet approves of: cats and things described in three lines or less.
*SCIENCE!*
The Universe in Your Hand: A Journey Through Space, Time, and Beyond by Christophe Galfard (Flatiron Books) $27.99 – A cosmic yet friendly tour from the Big Bang to black holes.
Things to Make and do in the Fourth Dimension by Matt Parker $16.00
Farmageddon: The True Cost Cheap Meat by P. Lymbery etc. $19.99
The Human Side of Science: Edison and Tesla, Watson and Crick, and Other Personal Stories Behind Science's Big Ideas by Arthur W. Wiggins etc., illustrated by Sidney Harris $25.00
*ESSAYS*
Telling: A Memoir by Zoe Zolbrod (Curbside Splendor) $16.95
Failed It!: How to turn mistakes into ideas and other advice for successfully screwing up by Erik Kessels (Phaidon) $12.95 – Over 150 visual examples drawn from Kessels personal collection of artworks and found photographs, along with tips, quotes, anecdotes and wisdom for celebrating with failure.
The Internet Is Not the Answer by Andrew Keen (Grove) $16.00 – A twenty-year veteran of the tech industry traces the technological and economic history of the internet from its founding in the 1960s through the rise of the big data companies to the increasing attempts to monetize almost every human activity, and investigates how the internet is reconfiguring our world—often at great cost.
Books from Blue Heron Press, $12.99 each
Rigger: A Memoir from High School to High Steel by Larry James Neff
Like A Dog: A Memoir by Vincent Francone
Sharing Lessons Learned While Seeking the Spotlight by Lynnie Godfrey
The Miles Between Me by Toni Nealie (Curbside Splendor) $16.95
*POLITICS & REVOLUTION*
How Did We Get Into This Mess?: Politics, Equality, Nature by George Monbiot $24.95
Undivided Rights: Women of Color Organizing for Reproductive Justice by Jael Silliman etc. (Haymarket) $19.00
Keywords for Radicals: The Contested Vocabulary of Late-Capitalist Struggle by Kelly Fritsch etc (AK Press) $22.95 – With insights from dozens of scholars and troublemakers, Keywords for Radicals explores the words that shape our political landscape. Each entry highlights a term's contested variations, traces its evolving usage, and speculates about what its historical mutations can tell us. More than a glossary, this is a crucial study of the power of language and the social contradictions hidden within it. Contributors include Patrick Bond, Silvia Federici, John Bellamy Foster, Joy James, Ilan Pappé, Justin Podur, Nina Power, Mab Segrest, and more.
Lies, Incorporated: The World of Post-Truth Politics by Ari Rabin-Havt, Media Matters for America $15.00
*MAGAZINES*
Mojo #270 May 16 the Stones $10.99
Frankie #70 $14.95
Gayletter #4 $20.00
*CHAP BOOKS & LIT JOURNALS*
The End is Near by Adam Michael Krause $10.00 – Is the world really ending now? Or has it always been? This pocket-sized pamphlet compiles eschatological ejaculations throughout Western history, cumulatively begging the question of whether, amid all this [very real] environmental panic, our prophesies of doom are finally coming true, or just getting in line with centuries of cultural product. Sharp, portable and gussied up in letterpress; it's even footnoted so you know it's Real. ~GS
The Literary Review vol 59 #1 Win 16 Fight $10.00
*KIDS BOOKS*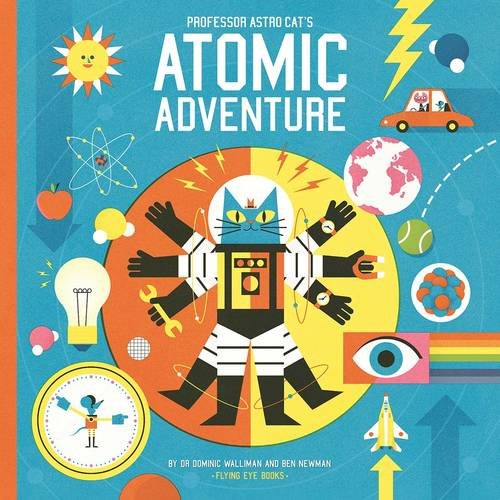 Professor Astro Cat's Atomic Adventure by Dominic Walliman and Ben Newman (Nobrow Press) $24.00 – Class is in session, and the subject is physics. Your teacher? Why, he's the smartest cat in the galaxy!