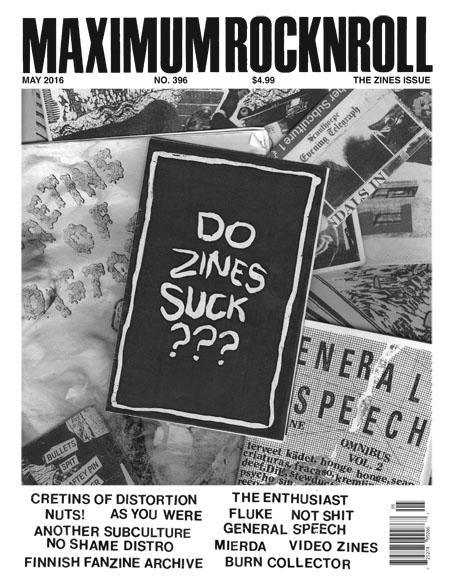 Maximum Rocknroll #396 May 16 The Zines Issue $4.99 – Over a dozen features on zines! Including but not limited to: anthology As You Were, Emmy Ramone talks about their zines Cretins of Distortion and the Mental Whiff (digging at the roots of human expression through punk in the Midwest and beyond), NUTS! fanzine, Fluke fanzine celebrates its 25th anniversary, Burn Collector's Al Burian talks about his music and his move to Berlin, Not Shit, a skate fanzine dedicated to the punk/DIY approach, folks behind No Shame, a distro that highlights work by people of color, write about eight of their favorite zines, an interview highlighting the Finnish Fanzine Archive, & more!!!!
*ZINES*
Bland #4 by Rod Binnion $4.00
Humonculus #2 by Paul Walker $3.00
Feelings, a Black and white xerox edition by Robin Hustle $4.00 – Associative visual study featuring hands, wigs, chains, storefronts and iconic movie scenes splashed with text. Created by activist, artist and writer Robin Hustle. Sharp, clever and playfully abstract. Back in stock after a long absence as a nice b&w edition.
Low Bar by Madeline Hester $11.00
Sub/Verse #5 Mar Apr 16 by Chloe Graham $5.00 – Personal musings on Sleater-Kinney, Patti Smith and more.
*COMICS & MINIS*
Comics from MC Harkness:
Dean Ambrose: Bigfoot Hunter $4.00
Kourtney Kardashian's Guide on How to Eat a Kit-Kat $2.00
Werewolf Hunter #1 by Peter Faecke $5.00 – A collection of golden age comics redrawn by Peter Faecke with original Werewolf Hunter splash pages from 1941 written by Armand Weygand and drawn by Gustav Schotter, George Tuska and Saul Rosen.
Commuter Naps by Theora Kvitka $7.00 – Drawings of people in states of sleep on public trans — snoozin' on the train, planking on the bus, dropped over a stop sign off their high wheel. Don't sleep on this! -LM
*GRAPHIC NOVELS*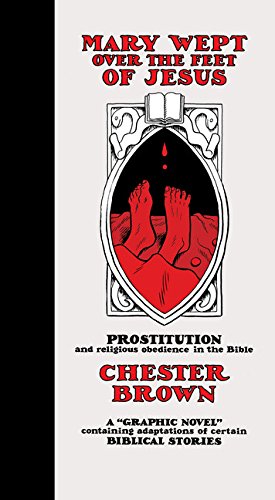 Mary Wept Over the Feet of Jesus: Prostitution and Religious Obedience in the Bible by Chester Brown (D&Q) $21.95 – Sex work enthusiast/advocate Chester Brown's retelling in comics form of nine biblical stories regarding prostitution.
Hellboy in Mexico by Mike Mignola & friends $19.99
Those Dark New Hampshire Woods by Desmond Reed $12.00
The Tipping Point: Slightly Oversized Edition (Humanoids) $29.95 – From slice-of-life tales and science-fiction adventures, to amusing asides and fantastical fables, witness these major (and minor) changes and evolution through the eyes of these visionaries from the worlds of manga, bande dessinée, and comics. With work from John Cassaday, Emmanuel Lepage, Bob Fingerman, Eddie Campbell, Taiy Matsumoto, Boulet, Atsushi Kaneko, Naoki Urasawa, Bastien Vivès, Frederik Peeters, Keiichi Koike, Paul Pope, Katsuya Terada.
I Am a Hero vol 1 Omnibus by Kengo Hanazawa $19.99
Rat Queens vol 3 Demons by Wiebe Kurtis, Tess Fowler & friends $14.99
Irmina by Barbara Yelin (SelfMadeHero) $24.95 – A tale of multi-cultural romance and correspondance in 1930s London.
An Olympic Dream: The Story of Samia Yusuf Omar by Reinhard Kleist (SelfMadeHero) $22.95 – Follows the Somalian athlete's second attempt to represent her country at the London Olympics.
*ART & DESIGN BOOKS*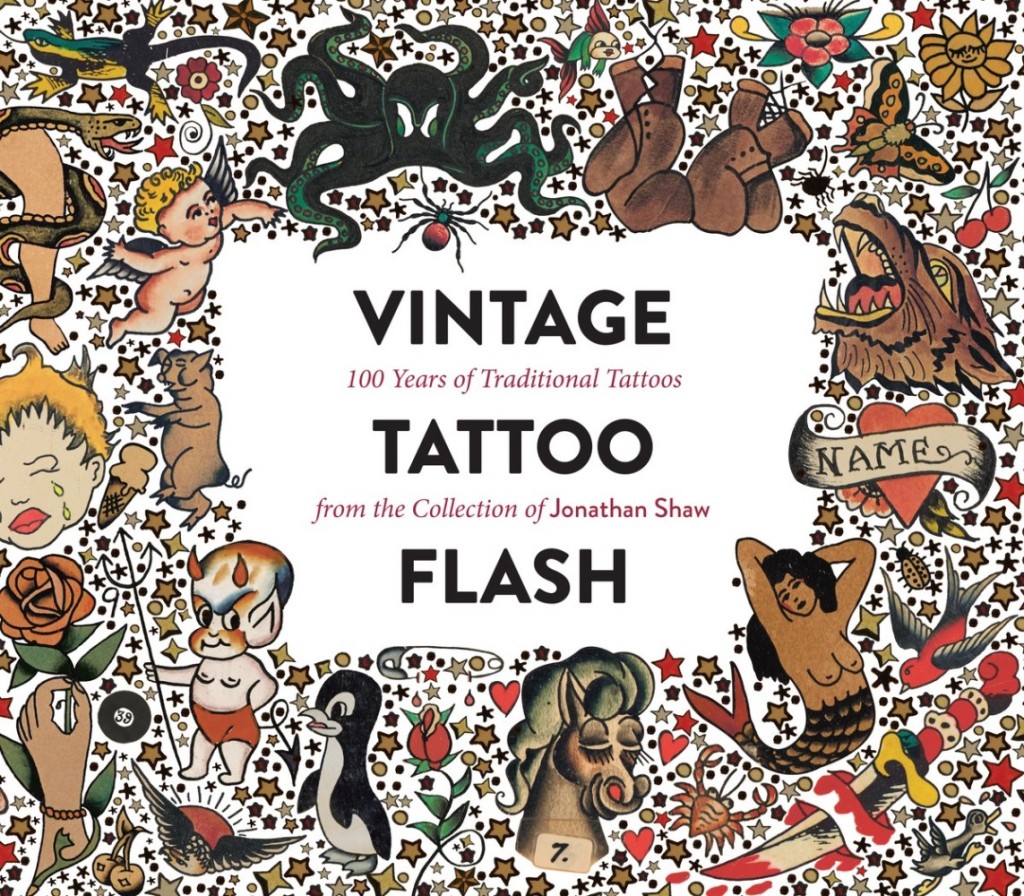 Vintage Tattoo Flash: 100 Years of Traditional Tattoos by Jonathan Shaw (PowerHouse) $60.00 – Over 300 pieces of flash, entirely unpublished sheets of original work from the likes of Bob Shaw, Zeke Owens, Holt + Rowe, Ted Inman, Ace Harlyn, Ed Smith, Colonel Todd, the Moskowitz brothers, and many, many others relatively known and unknown.
GG Allin Coloring Book by Nicole Jakus $8.00 – Never before have I seen GG Allin looking so adorable. In this, very much for adults coloring book, you can have fun going outside the lines because GG would have wanted it that way. Our favorite rock and roll menace to society parodied in Marilyn Monroe's infamous dress being blown around might be my favorite. -CH
Cat Compendium: The Worlds of Louis Wain $18.95
Inked by Lola Mars (Summersdale Publishers Ltd ) $16.95
*MAYHEM & OUTER LIMITS*
Black Cats and Evil Eyes: A Book of Old-Fashioned Superstitions by Chloe Rhodes (Michael OMara Books Limited) $13.95
*MUSIC BOOKS*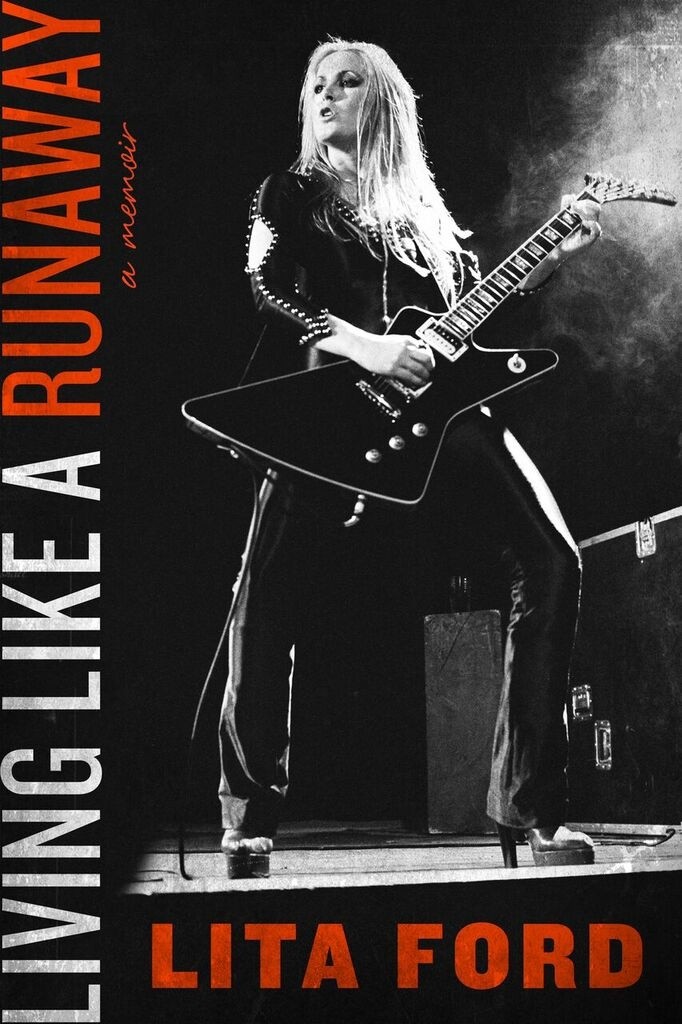 Living Like a Runaway: A Memoir by Lita Ford $26.99 – Heavy metal's leading female rocker bares all, opening up about the Runaways, the glory days of the punk and hard-rock scenes, and the highs and lows of her trailblazing career.
The Spitboy Rule: Tales of a Xicana in a Female Punk Band by Michelle Cruz Gonzales (PM Press) $15.95 – Memoir from Xicana drummer and lyrics writer from 90s female hardcore feminist band Spitboy. Fully illustrated with rare photos and flyers from the punk rock underground, this fast-paced, first-person recollection is populated by scenesters and musical allies from the time including Econochrist, Paxston Quiggly, Neurosis, Los Crudos, Aaron Cometbus, Pete the Roadie, Green Day, Fugazi, and Kamala and the Karnivores.
Johnny Marr: The Smiths & the Art of Gun-Slinging by Richard Carman (Music Press Books) $14.95
*FICTION*
The Bed Moved by Rebecca Schiff $24.95 – Collection of short stories: a cash-strapped pot grower to a "clothing optional resort", a nerdy high-schooler has her first sexual experience at Geology Camp, a college student on the night of her father's funeral watches a video of her bat mitzvah and more.
Lurid and Cute by Adam Thirlwell $18.00 – A sweet and well-to-do narrator descents into deceit with an orgy, a brothel, and a series of firearms disputes.
Robert Bloch's Psycho: Sanitarium by Chet Williamson $24.99 – Sequel to Robert Bloch's masterpiece, Psycho (as in, the book the classic movie was based on). Bloch, the original author of Psycho, wrote a follow up novel 23 later, which revealed that Norman had been in a mental institution the entire time. In that sequel, Norman quickly escapes the sanitarium and goes on a killing spree in Hollywood. But what happened in that asylum during those two decades? Until now, no one has known. That's where this novel picks up.
The Blondes: A Novel by Emily Schultz $16.00 – An epidemic of a rabies-like disease is carried only by blonde women, all of whom must go to great lengths to conceal their blondeness.
*EATING & CRYING BOOKS*
Dimly Lit Meals For One by Tom Kennedy $18.95
*ESSAYS*
You're Better Than Me: A Memoir by Bonnie McFarlane $15.99
You Are Not a Gadget: A Manifesto by Jaron Lanier $15.00 – Computer scientist, programmer, musician, pioneer in digital media, and father of virtual reality technology offers a critique of how digital design is shaping society, for better and for worse.
*MAGAZINES*
Wire #386 Apr 16 $9.99
Four Two Nine #7 $12.99
Tabu Tattoo #59 $7.99
Cemetery Dance #73 $9.95
2600 the Hacker Quarterly vol 33 #1 Spr 16 $6.95
Dissent Spr 16 $10.00
Race and Class vol 57 #4 Apr Jun 16 $8.00
THC The Hemp Connoisseur Spr 16 $6.99
Atlantis Rising #117 May Jun 16 $6.95
Fate #729 $5.95
Delayed Gratification #21 $20.00
Horror Hound #58 Mar Apr 16 The Ring $6.99
Shindig #54 The Band $12.99
*CHAP BOOKS & POETRY*
Secret of Navigation by Miles Liss $8.00
On Cats by Charles Bukowski $25.99 – Yup. Bukowski loved cats.
*ESSAYS*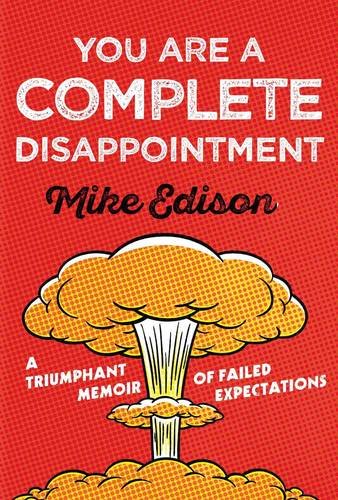 You Are a Complete Disappointment: A Triumphant Memoir of Failed Expectations by Mike Edison $17.95 – Don't miss Mike Edison here at Quimby's to celebrate this new book on Fri, June 3rd! 'You are a complete disappointment.' On his deathbed, Mike Edison's father gasped those words to his son – and that was just the beginning of his devastating salvo. For anyone who has ever suffered from parental bullying, this often-hilarious, yet intensely heartbreaking, memoir from the former 'High Times' publisher will provide both solace and laughter.
*SCIENCE! aka DESTROYING OURSELVES*
The Great Acceleration: An Environmental History of the Anthropocene Since 1945 by J. R. McNeill & Peter Engelke (Harvard U Press/Belknap Press) $19.95
Ten Billion by Stephen Emmott $12.95 – Deforestation. Desertification. Species extinction. Global warming. Growing threats to food and water. The driving issues of our times are the result of one huge problem: Us.
Back in stock! And you can order it on our website!!!
Quimby the Mouse Wooden Toy by Chris Ware $39.95  – "Quimby the Mouse" originally found expression within the pages of the periodical The ACME Novelty Library. This wood, wire, cloth and rope approximation of F.C. Ware's creation is now ready to be added to your collection. Packaged in a colorful, hand-designed preprinted cardboard container, including a 32-page hardcover book written and drawn, by Mr. Ware, the whole setup is rounded off with a perfect-scale replica bonus of Quimby the Mouse's long lost love, "Sparky the Cat." Sure to be coveted by collectors and fans alike, place your orders now for this little memento of pre-21st century nostalgia.