Pretend I'm Dead by Jen Beagin $24 – the story of a cleaning lady, an addict, a psychic
Bullshit Jobs: A Theory by David Graeber $27 – An anthropologist's powerful argument against the rise of meaningless, unfulfilling jobs, and their consequences.
All the Answers: A Graphic Memoir by Michael Kupperman $25 – The story of the author's race to understand his father's past.
Zines
On the Art of Failure by Gabrielle Welsh $10
En3my 1550 N Milwaukee Ave Third FL, Edited by Amelia Ishmael and J. Soliday $5
Fluke Fanzine #15 with Adam Smith, Gary Floyd, Ian McKaye $4
zines by Faith G. Harper PhD (Microcosm Publishing) $3:
Sexing Yourself For Your Own Pleasure
Unfuck Your Adulting: Give Yourself Permission, Carry Your Own Baggage, Don't Be a Dick Make Decisions and Other Life Skills
How Not to Get Arrested At a Demonstration $3 – By The Times Up Environmental Organization with illustrations by Fly.
Don't Be Retarded #1: Autistic Pride In a Neurophobic World (Microcosm Publishing) $5
CIA Makes Science Fiction Unexciting #8 Intro to the MLK and RFK Assassination… by Joseph E. Green (Microcosm Publishing) $4
Heartburn: A Drawing Zine by Caroline Cash $5
Smudge vol 2 #5 by Clay Hickson $5
Yo Miss #6 Changes, Vengeance, Trump and the Eumenides by Lisa Wilde $4
Amerizine Lol IDK $5
Mother Nature Is a Lesbian $10
Cat Party #2 Stories and Comics About Our Favorite Cats by Katie Haegele $3
Mind the Gender Cycling Gap by Tiffany F. Lam $4
Aversion: A Zine of Therapeutic Vignettes Chapter 2 Canine by Aaron Eischeid $5
Comics & Minis
Diary Comics 2018-2019 by Lane Milburn $4 – Join me as I read articles on my phone, despair over climate change, fret about my artwork, and record my dreams. This is a sampling of diary comic strips I started posting on Instagram in the summer of 2017. -Lane
Visualizing by Lane Milburn $6 – A man and woman on an interstellar voyage awaken from sleep. They "visualize" their dreams for each other, using holograms to show their fragmented knowledge of the past and their apocalyptic visions of the future. Black and white interior with risograph covers printed by Perfectly Acceptable Press. -Lane
Cartoon Dialectics vol 3 by Tom Kaczynski & Clara Jetsmark (Uncivilized) $6
I'm So Punk #2 by Caroline Cash $5
Graveless by S.E. Stohler $5
3005 by Fushuheng, illustrating the song by Childish Gambino $6
Nouvelles #2 by outsidewolves $3
by Meghan Turbitt: Your Pal $5 & Turbz: How to Eat Chips $5
Astray #1 a Series of Starts by Daniel McCloskey $4.50
Fae Archaic #8 The Final Issue by Kurt Burdick $10
Real Deal #8 Psyops by Lawrence Rawdog Hubbard (Fantagraphics) $8
Graphic Novels
Sabrina by Nick Drnaso (D&Q) $27.95 – Don't miss Nick Drnaso at Quimby's on Thurs, May 24th to release this book about the aftermath of a disaster about a missing woman, the videotape that surfaces and the conspiracy theorists that interpret events to fit their own narratives.
Dumb: Living Without a Voice by Georgia Webber (Fantagraphics) $22.99 – Don't miss Georgia Webber here at Quimby's on Thurs, May 31st to celebrate this book about coping with challenges that come with voicelessness. Her raw cartooning style, occasionally devolving into chaotic scribbles, splotches of ink, and overlapping montages, perfectly captures her frustration and anxiety. But her ordeal ultimately becomes a hopeful story. Throughout, she learns to lean on the support of her close friends, finds self-expression in creating comics, and comes to understand and appreciate how deeply her voice and identity are intertwined.
Rock Steady: Brilliant Advice from My Bipolar Life by Ellen Forney (Fantagraphics) $19.99 – In a follow-up to the 2012 best-selling graphic memoir, Marbles: Mania, Depression, Michelangelo, and Me, the author presents a survival guide for people with bipolar disorder that is filled with tips, tricks and tools.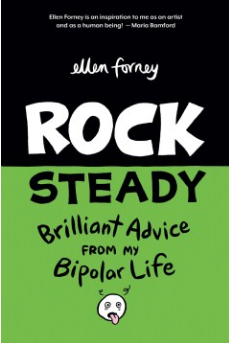 Mushroom Fan Club by Elise Gravel (D&Q) $17.95 – A whimsical look at mushroom hunting.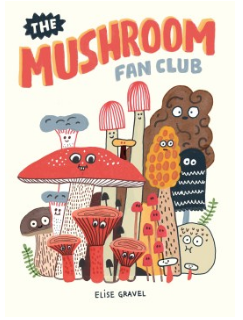 Animus by Antoine Revoy $16.99 – Two friends resolve to investigate the paranormal forces in their quiet Kyoto neighborhood.
The Best We Could Do: An Illustrated Memoir by Thi Bui (Abrams) $17.99
Cautionary Tales of Childhood by Bee Lavender $5
Mean Girls Club: Pink Dawn by Ryan Heshka (Nobrow) $20.95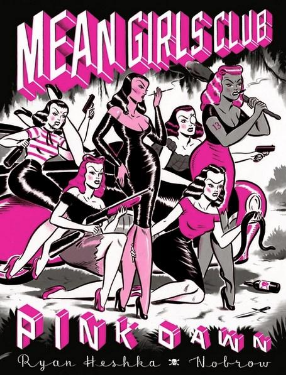 Art Books
The Classic Bicycle Coloring Book by Taliah Lempert (Microcosm Publishing) $14.95
Politics & Revolution Books
Trump / Russia: A Definitive History by Seth Hettena $27.99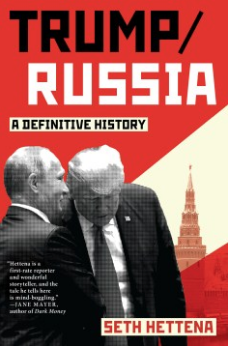 May Day Manifesto 1968, edited Raymond Williams $17.95 – Anniversary edition of the classic political manifesto that brought together the most influential radical voices of the era. Among the seventy signatories were Raymond Williams, E. P. Thompson, Stuart Hall, Iris Murdoch, Terry Eagleton, Ralph Miliband, and R. D. Laing.
1968 in America: Music, Politics, Chaos, Counterculture, and the Shaping of a Generation by Charles Kaiser (Grove Press) $18
Fiction
Banthology: Stories from Banned Nations, edited by Sarah Cleave (Deep Vellum Pub) $14.95 – Work by writers from the seven nations included in Trump's original "Muslim travel ban."
Empire of the Senseless, 30th Anniversary Edition by Kathy Acker $16 – Two terrorists (one part human/part robot, the other a pirate) in a dystopian Paris search for a mysterious drug that maintains one's ability to love, in Acker's "twisted re-creation of quest sagas and Bildungsroman and TV sitcoms."
How to Set Yourself on Fire by Julia Dixon Evans (Dzanc) $16.95
The Garbage Times/White Ibis: Two Novellas by Sam Pink (Soft Skull) $16.95
Spring by Karl Ove Knausgaard $27
Mayhem & Outer Limits
The Manson Women and Me: Monsters, Morality, and Murder by Nikki Meredith $26 – From a journalist that visted Leslie Van Houten and Patricia Krenwinkel in prison to see how they changed in their incarceration for the murders they committed on the orders of Charles Manson.
The Book of Highs: 255 Ways to Alter Your Consciousness Without Drugs by Edward Rosenfeld $17.95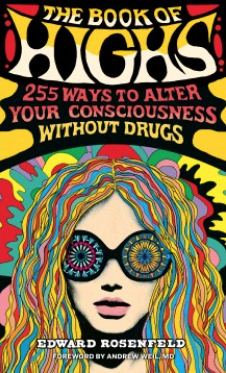 Hitler's Monsters: A Supernatural History of the Third Reich by Eric Kurlander $20
The Witch's Spellbook: Enchantments, Incantations, and Rituals from Around the World by Sarah Bartlett $19.99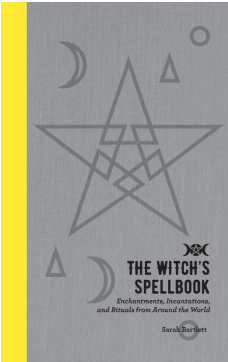 Century of Moon Phases Pacific Standard Time 2001-2100 by Sage Liskey $11
Essays & Interviews
Thank You For Asking Me That Question: Collected Interviews by Wilfred Brandt $25
The Best Minds of My Generation: A Literary History of the Beats, by Allen Ginsberg and edited by Bill Morgan (Grove Press) $20 – Based on Ginsberg's lectures!
Humor
How to Be Cool: The 150 Essential Idols, Ideals and Other Cool S*** by Thomas W. Hodgkinson (Icon) $14.95 – Well, we guess cool CAN be taught.
Music & Film Books
The Despair of Monkeys and Other Trifles by Francoise Hardy (Feral House) $24.95 – Beautiful 1960s "Yé-Yé" chanteuse Françoise Hardy shares her iconic life and memories in this brutally honest memoir of love, loss, and wisdom.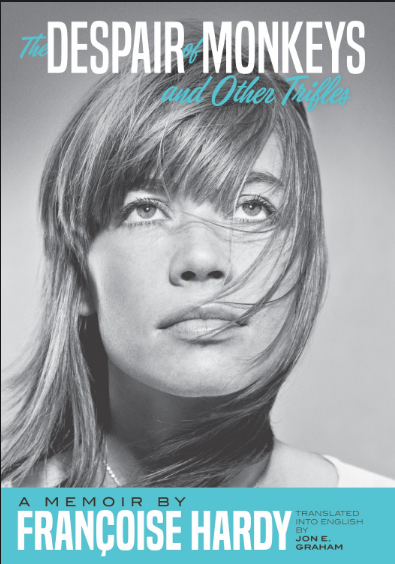 Creative Quest by Questlove $27.99 – Co-founder of The Roots offers a guide to creativity composed of creative philosophies, stories, inspiration, and advice.
Cathode Love: an Irregular Collection of Irregular Pleasures by Matthew Brendan Clark $15
It Doesn't Suck: Showgirls by Adam Nayman (ECW) $12.95 – Now updated with a bonus interview with director Paul Verhoeven.
Photo Books
Hollywood Beach Beauties: Sea Sirens, Sun Goddesses, and Summer Style 1930-1970 by David Wills $30
Projections In the Last Greenhouse by Roxana Azar $12.50
Magazines
True Detective May 18 $9.99
Internationalist #51 $1
Offscreen #19 The Human Side of Technology $20
Disruptor #5 $5
Poetry, Chap Books & Lit Journals
Women of Resistance: Poems for a New Feminism, edited by Danielle Barnhart and Iris Mahan (O/R Books) $14.95
Bride by Andy Hood $8
Wolfman New Life Quarterly #2 Spr 18 by Jacob Kahn $12