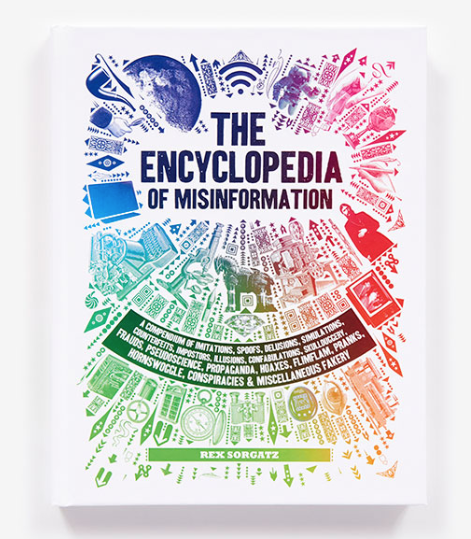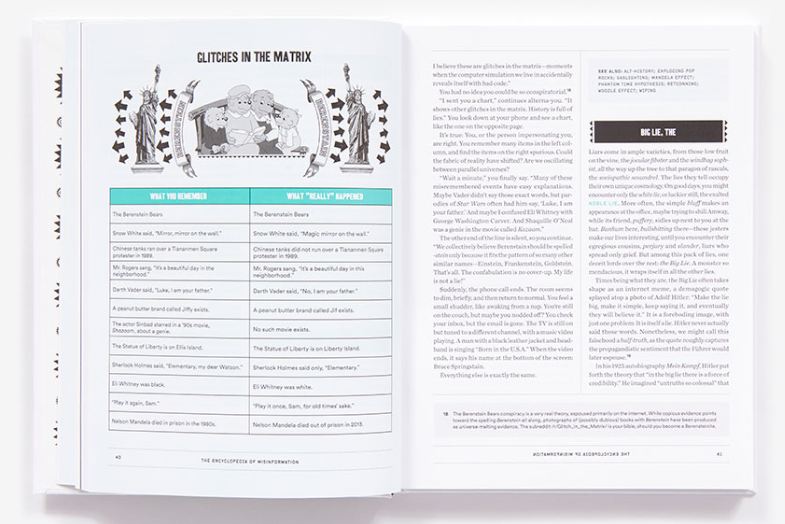 The Encyclopedia of Misinformation: A Compendium of Imitations, Spoofs, Delusions, Simulations, Counterfeits, Impostors, Illusions, Confabulations, Skullduggery, Frauds, Pseudoscience, Propaganda, Hoaxes, Flimflam, Pranks, Hornswoggle, Conspiracies & Miscellaneous Fakery by Rex Sorgatz $19.99 – Slingshotting through conspiracy theories, internet and popular culture, and perplexing psychological phenomena, this compendium illuminates deliriously diverse subjects: Artificial Intelligence, Auto-Tune, Chilean Sea Bass, Claques, Clickbait, Cognitive Dissonance, Cryptids, Dark Matter, False Flag Operations, Gaslighting, Gerrymandering, Kayfabe, Laugh Tracks, Milli Vanilli, Phantom Time Hypothesis, Photoshopping, Potemkin Villages, Rachel Dolezal, Strategery, Truthiness, and the Uncanny Valley.
Zines
KerBloom #132 May Jun 18 by Artnoose $2
National Teenset Outsider #35 $1
Skating with Shes and Hers: April to June 2017: Volume 1 by Amelia Bjesse-Puffin $6 – Photos and interviews with women, nonbinary and gender fluid folks that skate.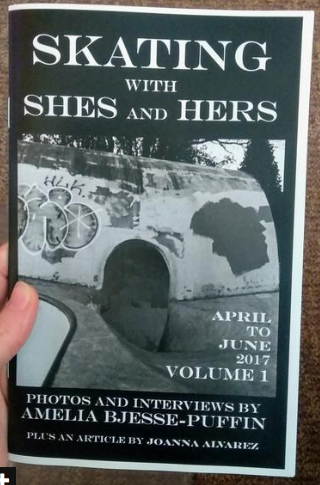 Smudge vol 2 #6 by Clay Hickson $5
Do You Have the Time by McKenzie Carlock $7.95
Working: Makin' Paper Without Losing Your Mind or Selling Your Soul by Faith G. Harper, PhD (Microcosm) $4
Lover – A Zine by Katie Wright $5
Crown Jewel of the Caucusus by Benjamin Kraco $10
Incognito #1 by Rachel Orr $10
Beauty of Rat Dreams: A Fold Out Zine About Radiators Worms and Hidden Layers by Jam $1
zines/comics by M Sabine Rear: Bending Spoons: A Field Guide to Ableist Microaggressions $3, Women Artists Zine $6, Reverse Flaneur $10 & more!
Comics & Minis
Samurai Corpse #1 by Rainier Flores $2
Paintings by Keiler Roberts $5
Demons by Emily Hutchings $6
Would've Been Could've Been Should've Been Never Was and Never Will Be by Yewon Kwon $20
Graphic Novels
Fab4 Mania: A Beatles Obsession and the Concert of a Lifetime by Carol Tyler (fantagraphics) $29.95
Fukushima Devil Fish by Katsumata Susumu (Breakdown Press) $34.99
Then It Was Dark: A Paranormal Anthology by Sarah Benkin $22
The Strange by Jérôme Ruillier (D+Q) $21.95
Hellboy 1: The Complete Short Stories by Mike Mignola $24.99 – 16 standalone stories that can be read in any order.
George Orwell Illustrated by David Smith & illustrated by Mike Mosher (Haymarket) $17
Politics & Revolution
A Nation Unmade by War by Tom Engelhardt $15.95 – Writings from TomDispatch.com.
Uprising in Pakistan: How to Bring Down a Dictatorship by Tariq Ali $19.95
Music & TV Books
Good Booty: Love and Sex, Black & White, Body and Soul in American Music by Ann Powers $18.99
Springfield Confidential: Jokes, Secrets, and Outright Lies from a Lifetime Writing for the Simpsons by Mike Reiss $27.99
I've Got Something to Say by Danko Jones (Feral House) $19.95 – In-your-face collection of 10 years of onstage and backstage by Canadian garage rocker Danko Jones.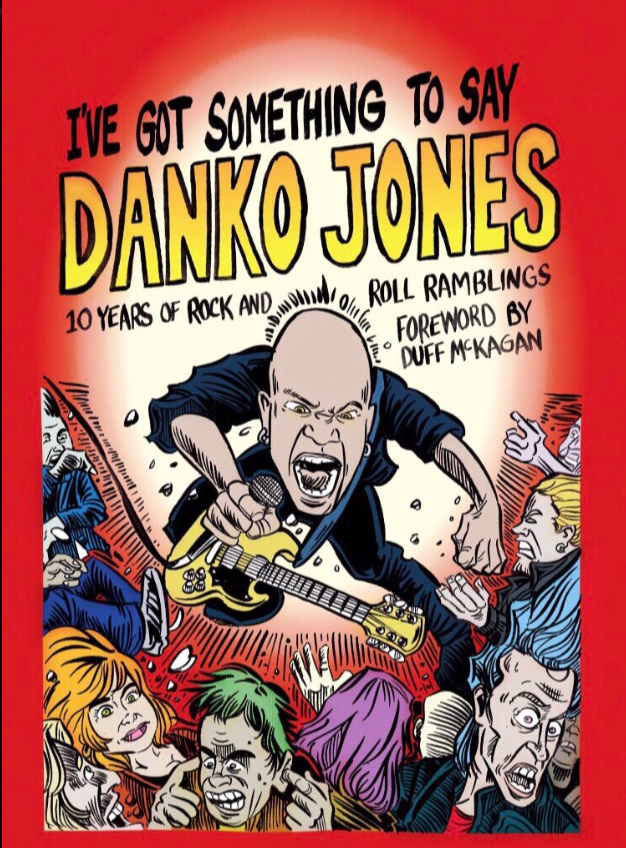 Stuff That Helps
The Modern Witchcraft Book of Natural Magick: Your Guide to Crafting Charms, Rituals, and Spells from the Natural World by Judy Ann Nock $16.99
Food
Spam: The Cookbook by Marguerite Patten $9.99
Fiction & Lit
We Are Where the Nightmares Go and Other Stories by C. Robert Cargill $26.99
The Mathematics of the Breath and the Way: On Writers and Writing by Charles Bukowski (City Lights) $15.95 – Bringing together a variety of previously uncollected stories, columns, reviews, introductions, and interviews, revealing the critical acumen of everyone's favorite Dirty Old Man.
Sex Culture
Modern Whore by Andrea Werhun $30
Magazines
Frankie #83 $15.95
Wire #412 $10.99
Gather Journal vol 7 #13 $19.99
Kilter Magazine #13 2018 $5
Lit Journals & Chap Books
Little Star #7 $14.95
Growing by Bridget Johnson $3.50
For the Kiddies
AlphaBots by Impossible Winterbourne $19.95