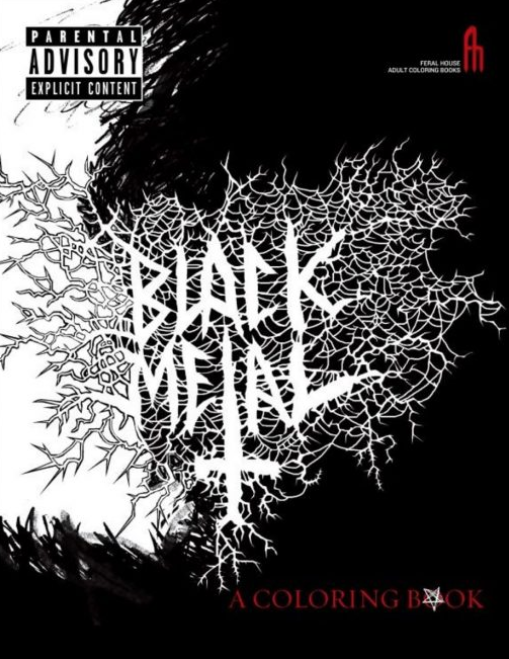 The Black Metal Coloring Book (Feral House) $15.95 – Includes art by Quimby's employee Corinne Halbert, as well as Gaye Black (bassist of the early British punk band The Adverts), Savage Pencil, Mike Diana, Billy Chainsaw, Jason Atomic (creator of Satanic Mojo Comics), Anthony Ausgang, Anna Piera Di Silvestre, Paul "Mutartis" Boswell, Dennis Franklin, Nico de la Mort, Andrew Labanaris, Rachael Gater, Laughing Indio and more.
Zines
How to Escape Duct Tape $1
Pathways in Education: Ashburn $5
Dine Our Survival Is Bound to Them by Katherine Smith Yinisheye $5.53
Tongues Process Zine 1 by Anders Nilsen $5
The Smudge vol 2 #7 by Clay Hickson & friends (Tan n Loose Press) $5
Flesh World #1 by Izzy Strazzabosco $2
The Rad Cat Dictionary of Fuck by Sage Liskey $6 – Fuck as a verb? A noun? Fucking educate yerself!
Zeta Reticuli Incident by Lisa Glenn Armstrong $5
Key Phrases: A Spanish Lesson from Duolingo by Adán De La Garza $10
Zine About Humans and the Environment by Andrew Harlan & friends $7
Homicide Wicker Park: 12 Homicides 2001-2016, Police Reports and Photographs by Sam Logan $15
Noice issue 010 Minimal Comic Play by Colin Czerwinski $20
Rebel City Los Angeles Spring 2018/Guide 6 by Llano Del Rio Collective $10
Comics & Minis
Future #1 & #2 by Tommi Musturi $6 each
Laskimooses #42 Kappaleiden Kokoomus by Matti Hagelberg $7
Sunlight and Honesty by Elle $13
The League of Extraordinary Gentlemen: Tempest #1 by Alan Moore $4.99
Fiends #4 Sum 18 by Tim Tyler $10
Concerted Efforts by Mohar Kalra $5
Migraine by Woshibai $7
Two Stories by Gantea $7
Electrocat and Lightning Dog by Bu Er Miao (Paradise Systems) $15
This is Still America #2 & #3 by George $5 each
Graphic Novels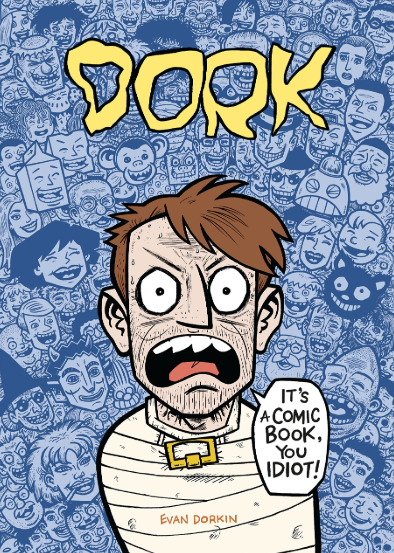 Dork by Evan Dorkin $19.99 – Featuring most of the Dork comic run as well as the 2012 full-color House of Fun special, along with rarities, extras, a cover gallery, and a newly drawn introduction.
Shit Is Real by Aisha Franz (D+Q) $24.95 – A broken-hearted woman drifts into depression as she occupies her traveling neighbor's apartment.
100 Demon Dialogues by Lucy Bellwood $14.99 – From overcoming self-doubt to prioritizing self-care, Bellwood and her demon embody a hilarious and relatable partnership that will resonate with people from all walks of life.
Stuff From Peow Studio Press: Dark Angels of Darkness by Al Golfa $26 + Dust Pam by Thu Tran $13.50 + Ripples: A Detectives Diary by Wai Wai Pang $16 +  Rule Break by Anna Syvertsson $12 + Stages of Rot by Linnea Sterte $26
Art, Design & Photo Books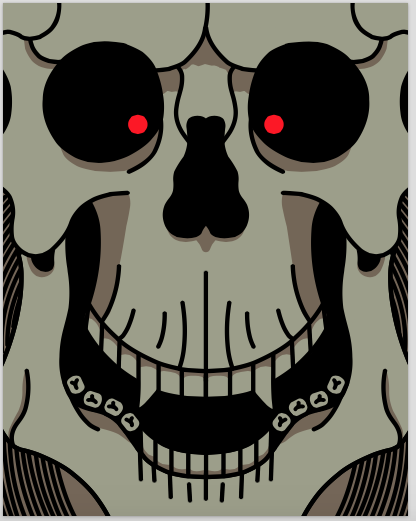 Warrr2k / Work 2014-17 by Alexander Heir (Sacred Bones) $35 – Complete work to date of punk and metal artist Alexander Heir, expanding upon war, police brutality, political corruption, and death as his canon of punk subject matter, and this latest work brings sci-fi and psychedelia influences into the fold.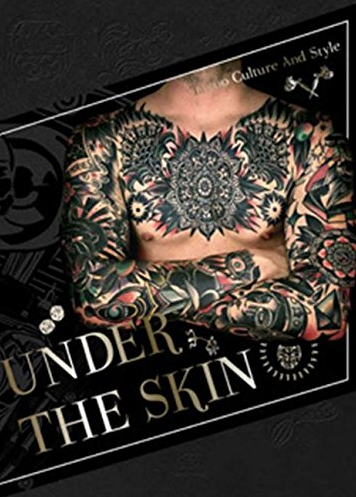 Under the Skin: Tattoo Culture and Style by Sendpoints (Gingko Press) $45 – An excellent intro to the history and craft of tattoo, featuring international cultural history, 6 major styles, 37+ artists.
The Beat Scene: Photographs by Burt Glinn by Jack Kerouac (Reel Art Pr) $39.95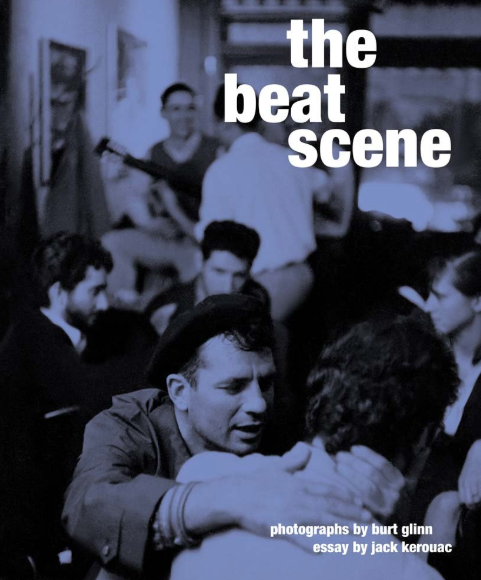 The Tennis Manifesto by Warren Harris & Olena Prysiazhniuk $19.99
Politics & Revolution Books
The Battle for Paradise: Puerto Rico Takes on the Disaster Capitalists by Naomi Klein (Haymarket) $9.95
The Essential Žižek: Living in the End Times $24.95 + First As Tragedy, Then As Farce $17.95
Film & Music Books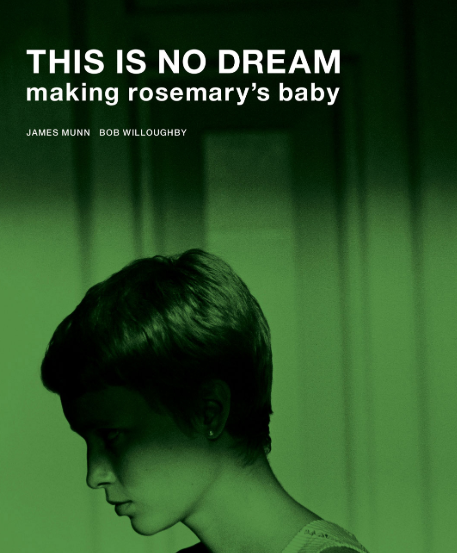 This Is No Dream: Making Rosemary's Baby by James Munn (Reel Art Pr) $49.95
Equipment for Living: On Poetry and Pop Music by Michael Robbins $16
Desperately Seeking Bowie by Castello-cortes (Gingko Press) $16.95
Astral Weeks: A Secret History of 1968 by Ryan H. Walsh $27
Outer Limits & Mayhem
The Secret History of Magic: The True Story of the Deceptive Art by Peter Lamont / Jim Steinmeyer $28
Infinite Resignation by Eugene Thacker (Repeater) $17.95 – Traces the contours of pessimism, caught as it often is between a philosophical position and a bad attitude.
Fiction
Reincarnation Blues: A Novel by Michael Poore $16 – The oldest soul in history falls in love with the woman who incarnates death. They follow each other in a variety of chronologies and it's epic and compelling. Now in soft cover.
The (Original) Adventures of Ford Fairlane: The Long Lost Rock N' Roll Detective Stories by Rex Weiner $16.95 – From CBGBs, the Mudd Club and Tier 3 in NYC to the Starwood, Zero Zero and Cuckoo's Nest in LA, Ford Fairlane takes you back to a sexy, violent and explosively creative time and place that live on in rock n' roll legend, brought authentically to life in these hardboiled stories.
Hits & Misses: Stories by Simon Rich $25 – Former SNL writer does hilarious short stories inspired by Hollywood experience.
The Cloven by Brian Catling $16.95 – Final installment in the Vorrh Trilogy.
Born to Be Weird: A Collection of Demented Fantasy & Horror by Set Sytes (Microcosm) $12.95
My Year of Rest and Relaxation by Ottessa Moshfegh $26
Suicide Club: A Novel About Living by Rachel Heng $27
Destiny of I Am The Crossing by Julie Pacheco $19.95
Magazines
Tape Op #126 $5.95
Uppercase #38 $18
The Baffler #40 $14
Harness Magazine #2 $6.99
Tom Tom Magazine #34 $10
Chap Books & Lit Journals
Abrupt Reflections by JAGQ $10
Taddle Creek #41 $6.95
Mystery and Adventure Series Review #52 by Fred Woodworth $3
Ratking Frame 00 $10