Quimby's will be open from noon to 5pm on Wed, July 4th.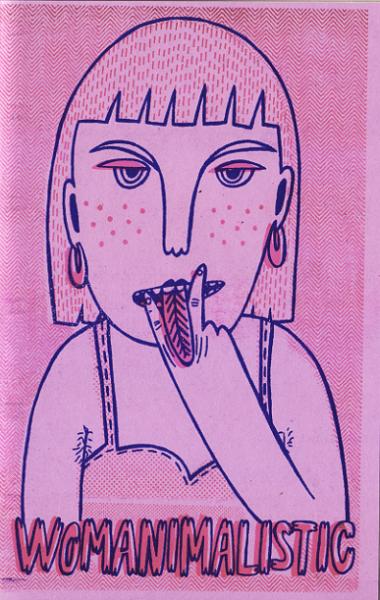 Womanimalistic #2 Coochie Party by Caroline Paquita (Pegacorn Press) $3.00 – Vaginal dreamsicles dancing on the labial plane. Paquita makes you wild for the cooch style- as if you weren't already- this new comic/zine/suitetreat has itself seriously plugged into the feminist power grid. -EF
Zines & Zine-Related Books
East Village Inky #50 by Ayun Halliday $3.00
Regional #6 Cocktails by Cassie Tompkins $8.50
Field Guide to the Aliens of Star Trek The Next Generation Season Five by Joshua Chapman $1.00
Paper Houses #5 Oh God by Kriss Stress $2.25
Margin Walker #3 by Kriss Stress $2.00
Well Never Have Paris vol 9 New To You by Andria Alefhi $4.00
Vice Dos and Don'ts 2 Over a Thousand More Zings Burns and Riffs by Thomas Morton and Vice Magazine (Vice) $20.00
Train Wreck #9 By Dave Brainwreck $1.00
Bacterial Turned Viral issues #666 and #7 $3.50 each
Ethereal Sprite: Some Poems and Stuff by Ellie Navidson $3.00
Fuck Yeah I Can Be Sentmental: Foster James' Little Book of I Love Yous by Patrick Gill $1.00
What a Queer Wants by h Melt $1.00
A Few Things You Should Know About the Winter In No Particular Order by Patrick Gill $1.00
Falling Series of Poems Inspired By Summers Shift Into Autumn by Mar Curran $1.00
KerBloom #96 May Jun 12 by Artnoose $2.00
Shit Your Pants and Do the Death Dance #2 Strange Fruit #4 by Nick Kiniris $1.00
Simple History Series #10: The Cold War by J. Gerlach $4.00
Fluke Fanzine #10 $2.00
Cheap Toys #8 $2.00
Comics & Comix
Hand Job: A Labor of Love Sum 12 Adventure School for Ladies and Anne Elizabeth Moore  $20.00
Fatima #1 of 4 the Blood Spinners by Gilbert Hernandez $3.99
Providence Comics Consortium Showcase, various issues
Magic Hedge #2 by Marian Runk $10.00
Underpaid Career Friends by Mara Williams $3.50
Wax Cross by Tin Can Forest (Koyama Press) $20.00 – Pattern burn and break over shaggy shale forms and color cuts like Black Forest stained glass – Needlework rupture into the spirit side and a constant foothold in the folklore. Gorgeously printed and hard-feathered. -EF
Wowee Zonk #4 $15.00
Reset #3 of 4 by Peter Bagge $3.50
Nix Comics For Kids #1 Starring Boy Howdie by Ken Eppstein and Brian Kraft $3.00
Midwestern Cuban Comics vol 1 #5 by Odin $5.00
Body of Work and Three Other Stories by Kevin Huizenga $4.00
Hot Dog Beach #2 by Lale Westvind $10.00 – This thing is no joke and all joke, 5 rubber limbs in the sinkhole and a broken marble elevator to hell. HDB #1 was about drinking beer and what happens when a giant desert robot/house stands up. This one sweeps all that up in its psycho cyclone, kills half of everything in its path and cruiks yr shanks through some clowntown oasis. It's like you went to In and Out Burger and ordered issue one "Animal Style". Fear and Loathing in Burpawnia, well dipped. -EF
Regard Ici by Ette $3.00
Distance Mover #1 and #2 by Patrick Kyle (Mother Books) $5.00 – Kyle gets into Voynich style image-making, telling a story through a series of vessels and also nearly succumbing to it's own lazer light show. Clean combustion with a crummy grumpy heart to the writing. Lululuv it. -EF
Horrible #1 by Zach Worton, Michael DeForge, Chris Kuzma and Patrick Kyle $8.00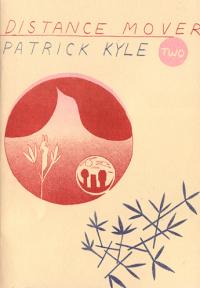 Grave Gang by Patrick Kyle $5.00
Fantasmancer by Roby Newton $5.00
Skids #1 by Sally Carson $5.00
BOD #1 by Onsmith $3.00
Reliable Comics Presents Crime World by David King $3.00
The Gremlins Movie Incident by Cara Bean $3.00
Hells Dachshunds by Reid Psaltis $4.00
Falling Rock National Park 2012 by Josh Shalek $9.00
various titles by Cody Pickrodt: Men With Whom I Share the Same Height, Reptile Museum, HeILA and more.
Ian McDuffie titles: Human Condition #2 June 2012, Difficult #1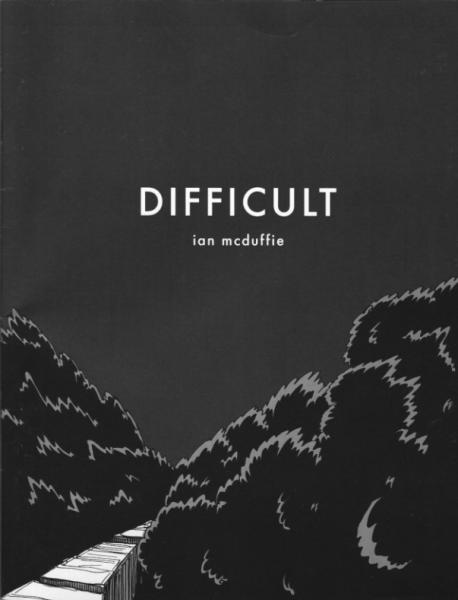 Golf Clap 2012 by Ben Bertin, Ian McDuffie and Laurie Pina $2.00
New Construction #2 by Kevin Huizenga $3.00
All American USS Catastrophe Election 2004 Treasury Vote Out the Bums by Kevin Huizenga, Ted May and Dan Zettwoch $3.00
Animal Sex #3 Under the Sea by Isabella Rotman $3.00
Brothersister $6.00
Otto Splotch titles: Rotten Path, Quarter Vomit #2 Bad Oogle and more. Splotchin debotchery.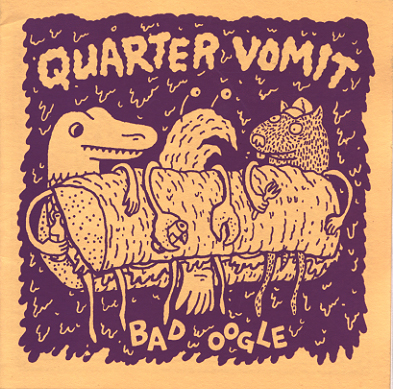 Alien Invasion #2 by Lala Albert $5.00
Death Cat Comix #0 by $3.33
Stutter #1 Kriss Stress $1.25
Fuck Shits by Box Brown $5.00
Snake Oil #7 by Chuck Forsman $5.00
Hypnotic Induction Technique by Grant Reynolds $4.00
Sock #2 Adult Stories and Imagery by Jason T. Miles, Matthew Thurber, Carrie Bren and more. $10.00
Jesse Jackson #1 $1.00
Graphic Novels and Trade Paperbacks
Journalism by Joe Sacco $29.00
League of Extraordinary Gentlemen vol 3 Century #3 2009 by Alan Moore and Kevin O'Neill (Top Shelf) $9.95
2 Bernie McGovern books: Army of Lovers Will Be Beaten vol 2 Books 4-6 $10.00, For the Hospitalized and the Adorably Bored: Watercolors and Drawings $10.00
Trinity: A Graphic History of the First Atomic Bomb by Jonathan Fetter-Vorm $22.00
Tomb of the Zombies by Josh Shalek $12.00
Paris and Bite Size vol 1 by George Alexopoulos
Los Angeles Ik Stains by Jim Mahfood $29.99
Barry Sonnenfeld's Dinosaurs vs Aliens by Grant Morrison et al. $19.99
Art of Abraham Lincoln Vampire Hunter Directors Cut $24.99
Jewish Images In the Comics: A Visual History by Fredrik Stromberg (Fantagraphics) $26.99
Supergods: What Masked Vigilantes Miraculous Mutants and a Sun God From Smallville Can Teach Us About Being Human by Grant Morrison $16.00 – Now in soft cover.
Lovely Horrible Stuff by Eddie Campbell (Top Shelf) $14.95 – Eddie brings his signature style to an investigation of what some people say makes the world go round: money.
By This Shall You Know Him by Jesse Jacobs (Koyama Press) $15.00 – So outrageously good I just can't hardly stand it. -EF I second that! -LM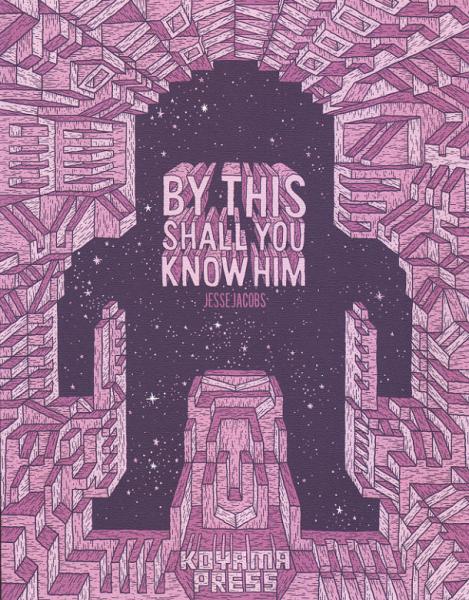 Fiction
How Should a Person Be: A Novel From Life by Sheila Heti $25.00
Tell the Wolves I'm Home by Carol Rifka Brunt $25.00
Million Heavens by John Brandon (McSweeneys) $24.00
On the Good Ship Lollypop by Nugent Kris $15.00
Childrens
Wonderland Alphabet: Alice's Adventures Through the ABCs and What She Found There by Alethea Kontis and Janet K. Lee $11.95
Anna and Froga Want a Gumball by Anouk Ricard (D&Q) $14.95
DIY
Pot Farm by Matthew Gavin Frank (Univ of Nebras) $16.95
Mayhem, Miscreants, Memoirs & Misc
Opium Fiend: A 21st Century Slave to a 19th Century Addiction A Memoir by Steve Martin $26.00 – No, not that Steve Martin. A different one.
FanVixens In Bizarro Au Go Go by Cig Neutron and Rannie Rodil $20.00
Lovecraft Library: Call of Cthulhu and Other Mythos Tales by HP Lovecraft $16.99
From the Bodies of Gods: Psychoactive Plants and the Cults of the Dead As Revealed in Pagan, Hebrew, Minoan, and Christian Traditions by Earl Lee $16.95
Forgotten Worlds: From Atalntis to the XWoman of Siberia and the Hobbits of Flores, Decoding the Ancient Myseries of Human Origins by Patrick Chouinard $20.00
Star Ancestors: Extraterrestrial Contact In the Native American Tradition ny Nancy Red Star $18.00
Dark Light: Consciousness, Melanin, Serpent Power and the Luminous Matrix of Reality by Edward Bruce Bynum $19.95
Politics & Revolution
Preliminary Materials For a Theory of the Young Girl by Tiqqun (Semiotext(e)) $12.95
Magazines
Lucky Peach #4 Sum 12 American Food Issue $12.00
Grantland Quarterly vol 3 $25.00
Design Bureau Jul Aug 12 $8.00
Kinfolk vol 4 A Guide For Small Gatherings $18.00
Dwell Jul 12 $5.99
Tattoo Revue #158 $7.99
Paranoia #52 $7.00
Fortean Times #289 Jul 12 $11.99
True Crime Jun 12 $8.99
Backwoodsman vol 33 #4 Jul Aug 12 $4.95
Interzone #240 $8.50
Flaunt #122 $10.95
Best of Skunk vol 5 $7.99
Laphams Quarterly vol 5 #3 Sum 12 $15.00
Cinema Retro vol 8 #23 $11.99
Fader #80 Jun Jul 12 $5.99
Maximumrocknroll #350 Jul 12 $4.00
Wire #340 Jun 12 $9.99
Decibel #94 Aug 12 $4.95
Mother Jones Aug 12 $5.99
Social Anarchism #45 $7.00
Reason Aug 12 $3.95
Harpers Magazine Jul 12 $6.99
Literary Journals, Poetry & Chap Books
The First Line vol 14 #2 Sum 12 $3.00
N Plus 1 #14 Sum 12 $13.95
Versal #10 $14.95
After Hours #25 Sum 12 $8.00
Bomb #120 Sum 12 $7.95
Satellite #2 Montreal #11 $11.00
Pleiades vol 32 #2 $9.00
Paris Review #201 $15.00
Gargoyle #58 $18.95
Love and Fuck Poems #1 Jun 11 by Koraly Dimitriadis $13.00
Sex & Sexy
Sheshifters: Lesbian Paranormal Erotica by Delilah Devlin $15.95
Three Way Erotic Adventures ed. by Alison Tyler $15.95
Stripped Down Lesbian Sex Stories Tristan Taormino $15.95 – Down to the bare minimum. Ha ha ha.
Middle Men: Gay Erotic Threesomes Shane Allison $15.95
Rock and the Ripe: A Play, a Book, a Movement by Mark Blane $12.00 – Made on the outside to look like one of those autograph books you have people sign, like in grade school. The topic at hand: reflections on gay bullying, an artsy scrapbook of sorts.
Das Einhorn #2 May 12 $6.00
Other Stuff
Music Journal Moleskine Passions Notebook – From the Moleskine "Passions" Series, this one is about documenting your music collecting etc. $19.95
More 2013 Moleskinne Planners, various sizes, colors, formats and prices.
Cootie Catcher Ette by Ginette Lapalme $6.00 – Fine five fingered future fortunes fortold and unfolded. 3 color riso-print cootie catcher with mini 1-color cootie catcher and button.