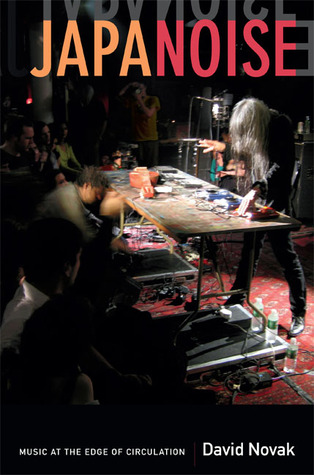 David Novak's new book Japanoise: Music at the Edge of Circulation (Duke University Press) describes how Noise, an underground music made through an amalgam of feedback, distortion, and electronic effects, became a global phenomenon. Noise first emerged as a genre in the 1980s, circulating on cassette tapes traded between fans in Japan, Europe, and North America. With its cultivated obscurity, ear-shattering sound, and over-the-top performances, Noise captured the imagination of a small but passionate transnational audience. But does Noise really belong to Japan? Is it even music at all? Novak draws on more than a decade of fieldwork to trace the "cultural feedback" that generated Noise in circulation between Japan and the United States, illustrating his talk with rare videos of Noise performances.
Novak's presentation at Quimby's will also be supported by electronic music performances featuring Roth Mobot, the circuit bent hybrid performance/teaching duo of Tommy Stephenson and Patrick McCarthy (www.RothMobot.com) and Peter Speer, a Chicago artist working with improvised electronic sound (www.diode-ring.com).
"David Novak goes inside the Noise scene and presents an astounding perspective: historically astute, inspired, and completely shell-shocked."
                              —Thurston Moore, Sonic Youth
David Novak is Associate Professor of Music at the University of California, Santa Barbara. He is the author of essays in Public Culture, Cultural Anthropology, and The Wire, and his research has recently been featured on podcasts by MIT and MoMA. Novak is also a radio host, sound engineer, and musician who has performed in the groups Habit Trail, Maestros, the Anthony Braxton Ensemble and Dymaxion.
For more info: www.japanoise.com
For the Facebook event invite: https://www.facebook.com/events/204576466391960/
Friday, November 22, 7pm – Free Event