Tag Archive for 'newsletter'
Page 3 of 4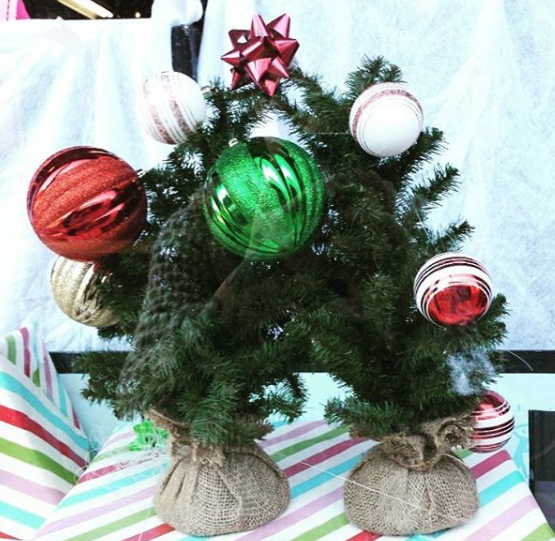 The December Quimby's Newsletter is available for viewing: Announcements, Events, New Stuff & more! Click here to see it, and don't forget to sign up to get it in your inbox every month!
December Quimby's Bookstore Newsletter: your monthly newsletter of Quimby's Bookstore news, event-related stuff, and notable new items! To read all of it and/or subscribe to it, click here or the image below. Also note our holiday hours (listed below).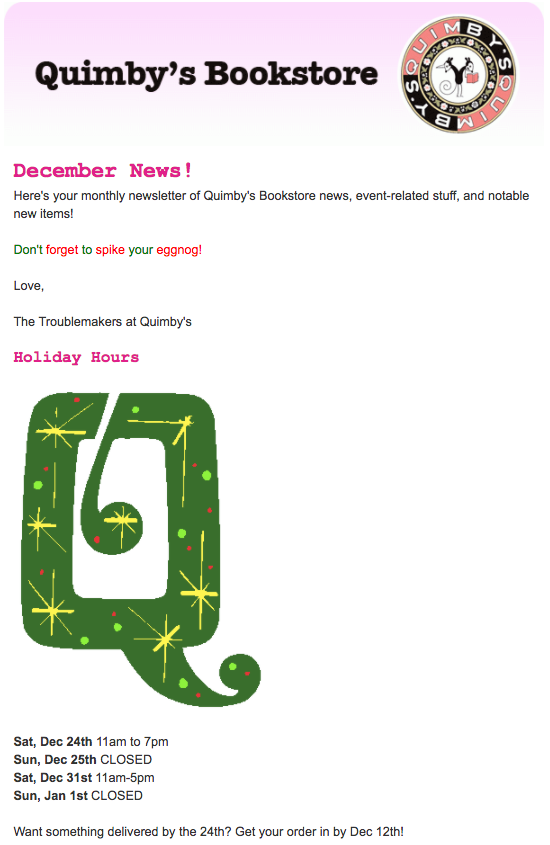 Don't miss our monthly newsletter! If you sign up at quimbys.com to get it. it will come straight to your inbox with Quimby's announcements, store event listings, a list of noteworthy new items etc. Wanna see our February newsletter ? Click on the image below!

Don't get the Quimby's newsletter in your e-mail? Well, why not? Sign up at quimbys.com here. And of course be sure to add us to your address book or contacts, and if you have gmail, be sure to check your "Promotions" box to make sure our e-mails don't end up there. Want to see what you've been missing in our monthly news with notable new titles, event listings and other announcements? Here's a link to the January one that just went out!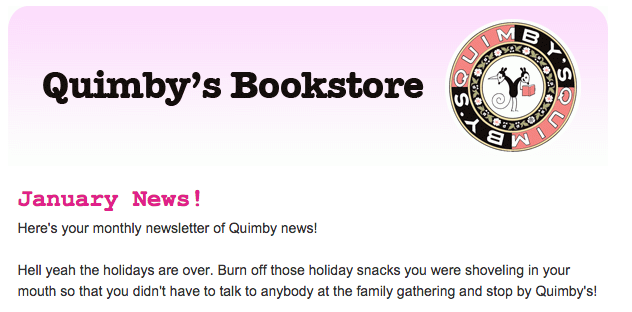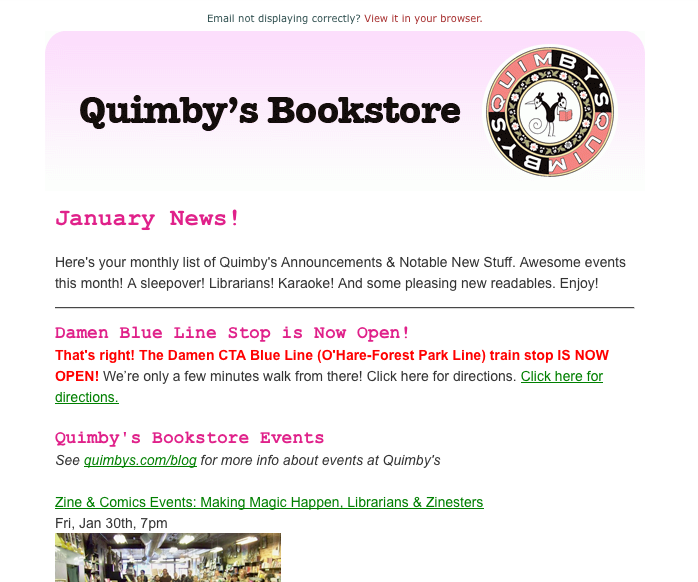 The Quimby's Bookstore January Newsletter is ready for your perusal. If you want to get the newsletter every month in your inbox for announcements, a list of notable new stuff, events and whatever else we're burning to tell you, sign up here.