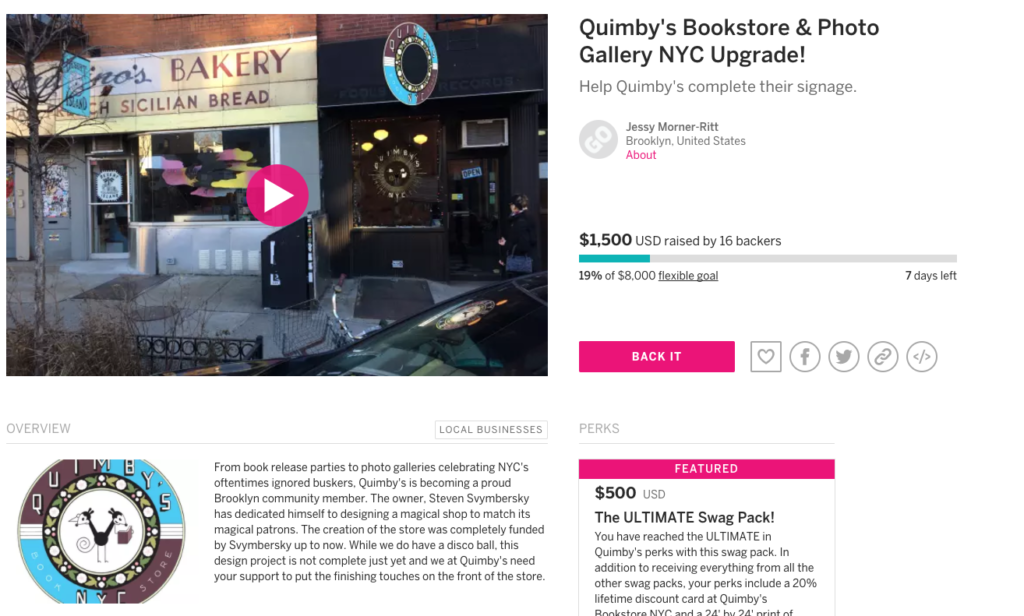 Help the awesome Steven Svymbersky pay for custom-made, hand-painted Chris Ware signs to be displayed outside Quimby's Bookstore NYC! It'll look so great, you'll help pay for it, and you'll get cool swag. Also, did we mention there will be gold-leaf rays, a "donut-shaped" sign, and a "fake" sign on the building over the window that advertising Svymbersky's Cabinetry and Conveyance? Oh yes. Indie-Go-Go campaign here.
Info courtesy of Quimby's Founder Steven Svymbersky!
"From book release parties to photo galleries celebrating NYC's oftentimes ignored buskers, Quimby's is becoming a proud Brooklyn community member. The owner, Steven Svymbersky has dedicated himself to designing a magical shop to match its magical patrons. The creation of the store was completely funded by Svymbersky up to now. While we do have a disco ball, this design project is not complete just yet and we at Quimby's need your support to put the finishing touches on the front of the store."
For more info: Quimby's Bookstore & Photo Gallery NYC Upgrade Campaign.