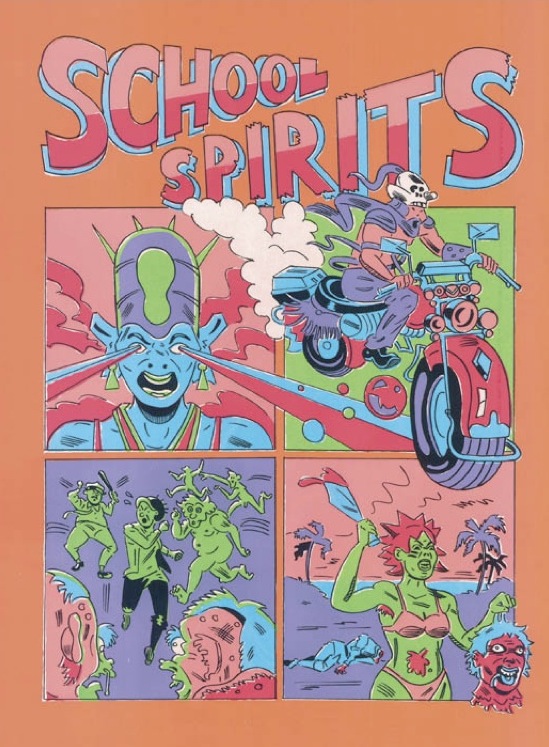 School Spirits is Anya Davidson's idiosyncratic and captivating debut full-length graphic novel. It is the story of Oola, a high school student with an unusual connection to the supernatural. Comprised of four chapters, each deploying a different narrative technique, School Spirits is at once funny, sexy, mystical and, above all, utterly readable. Davidson's crisp cartooning style makes even the strangest occurrences somehow seem plausible. This publication is sure to appeal to Davidson's existing extensive underground following, as well as to fans of the farther reaches of contemporary graphic fiction.
Anya Davidson is a cartoonist and musician based in Chicago. She is the author of numerous zines and was a member of the acclaimed band Coughs. More info at anyadavidson.blogspot.com.
School Spirits
Hardcover, 152 pages PictureBox, $19.95
For more info: dan(at)pictureboxinc(dot)com
Quimby's gift to you, in honor of our own holiday, Quimbas at this event: Take a nibble of a free Krampus Candy Cane.  But don't gobble too quickly, little fellow. There's a special Krampus mystery missive wrapped on that sweet treat.