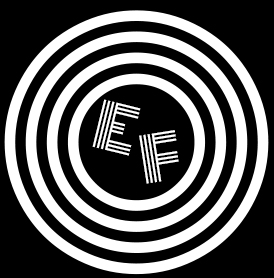 Are you anywhere near Lexington, KY on May 10th 2014? If so, check out the Ephemera Fest, where independent publishers and artists gather at the Carnegie Center. Celebrating its second year in Lexington, Kentucky, the Ephemera Fest is an educational and inspirational one-day event showcasing zines (self-published magazines), comics, and paper arts including prints, greeting cards, and other handmade items.
The event is free, open to the public, and all-ages. It will feature dozens of tables with works on display and for sale, as well as workshops, classes, film screenings and literature readings. There will also be a raffle and an interactive photo booth by Shooting Frenzy.
Co-organizer Cheyenne Hohman said, "I have always been passionate about writing and publishing zines (pronounced "zeens"), and we are excited to bring in another group of local and regional creators. We expect a significant increase in attendance this year, since the event is happening alongside May Fest."
Hohman, along with a team of volunteers, co-organized Lexington's first Ephemera Fest at Smiley Pete Publishing on June 1, 2013. It included 30 presenters from Kentucky, North Carolina, Michigan, Ohio, Indiana and Illinois, and more than 200 attendees over the course of the day.
Ephemera Fest 2014 will take place from 11am-5pm in the Carnegie Center for Literacy and Learning at 251 West Second Street. Table registration is available on a first-come, first-served basis. Proposals for workshops, readings, and other events are being considered through March 31. Sponsorship and volunteer opportunities are also available.
For more info and registration, see ephemerafest.wordpress.com or contact ephemerafestival(at)gmail(dot)com.