1. The Point #5 Spr 12 Symposium: What is the Left For $12.00 – Chicago-based philosphy/criticism/literary journal.
2. 1-800-MICE by Matthew Thurber (Picturebox) $22.95 – 1-800-MICE is Matthew Thurber's comic book anthropological study of the imaginary city of Volcano Park: a cross between Thomas Pynchon, Robert Altman and J.R.R. Tolkien. Over the course of the story we meet Peace Punk, a punker on the verge of a bourgeois lifestyle; Tom Chief, a beat cop with an identity crisis; and Groomfiend, a daffy creature who leads the narrative. The serial has earned Thurber rave reviews from, among others, cartoonist Ben Katchor, who writes: "Matthew Thurber has singlehandedly revived the Surrealist program of revolutionary politics through dreamwork. What more can you ask for in a comic-book?" This edition collects five issues of 1-800-MICE, plus 48 pages of new material.
3. Hi Fructose #22 $6.95 – For lovers of Juxtapoz.
4. 1Q84 HC by Haruki Murakami (Knopf) $30.50 – The year is 1984 and the city is Tokyo. A young woman named Aomame follows a taxi driver's enigmatic suggestion and begins to notice puzzling discrepancies in the world around her. She has entered, she realizes, a parallel existence, which she calls 1Q84 —"Q is for 'question mark.' A world that bears a question."
5. King Cat #72 by John Porcellino $3.00 – Porcellino feels out the fall apart as life unravels…and unravels some more….the first half of this issue travels through some solitudes and stillnesses. An LSD story rustles the banches a little and punctuates a South Beloit diary. Also squirrely letters and bat dancers. Understated, quietly eloquent comics… but you already knew that, right? -EF
6. My Aim Is True #4 by Carrie $1.00 – Winter reviews and recipes, talking about loving yrself and fat femininity, sex toy stories, cursive typewriter cut-n-paste school.
7. Remedy Quarterly #7 Heritage $7.50 – Inside you'll find an interview with Patrick Martins from Heritage Foods USA (and Heritage Radio Network and the new Heritage Meat Shop) that will leave you inspired. Allison Kave of First Prize Pies fame shares her recipe for Bourbon Ginger Pecan Pie (yup, you read it right) and a story about finding inspiration in your kitchen, Erin Wengrovius whipped up a lovely illustrated recipe for us, and Zara Gonzalez Hoang gives us a peek into her Puerto Rican Christmas. Plus you'll find even more stories, recipes, and tips inside.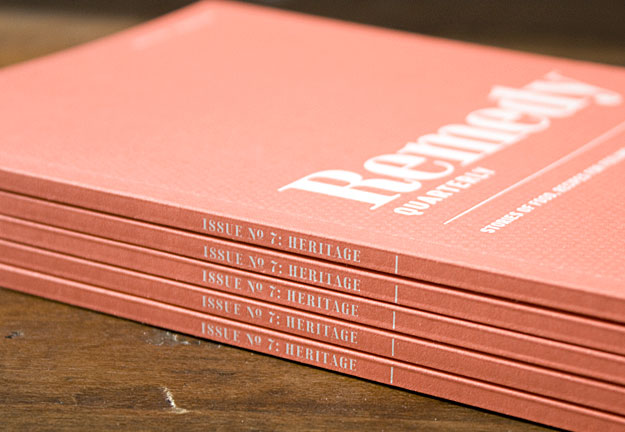 8. The Femicide Machine (Semiotexte intervention ) by Sergio Gonzalez Rodriguez (Semiotexte) $12.95 – "In Ciudad Juárez, a territorial power normalized barbarism. This anomolous ecology mutated into a femicide machine: an apparatus that didn't just create the conditions for the murders of dozens of women and little girls, but developed the institutions that guaranteed impunity for those crimes and even legalized them. A lawless city sponsored by a state in crisis. The facts speak for themselves." This title is Semiotext(e) Intervention Series #11.
9. Handbook vol 6 #1 2012 by by Darren Ankenbauer $6.00 – Another meaty issue of this cock-fueled nouveau physique rag. -EF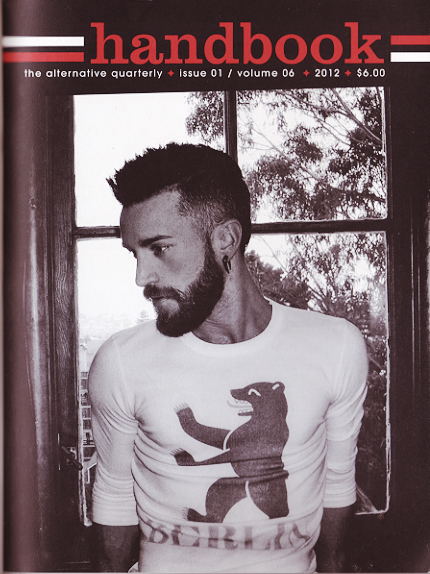 10. Maximumrocknroll #345 Feb 2012 $4.00