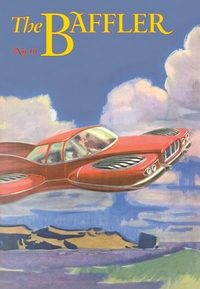 The Baffler #19 $10.00 – WHAT? A new Baffler? For reals! Features include Thomas Frank on making a career out of mistakes, Barbara Ehrenreich on animal spirits, David Graeber on flying cars, Rick Perlstein on Ronald Reagan, and more.
Zines
xXXXx vol 1 Straight Edge Erotic Fiction by Artnoose $5.00 – I'm going to repeat myself and re-state that the title of this zine is straight-up brilliant. Smut's not half bad either. -EF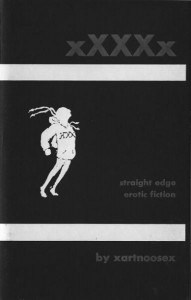 World's First Anarchist Manifesto by Anselme Bellegarrigue $4.00
Judas Goat #53 by Grant Schreiber $1.50
Funny Animal Stories by Anne Elizabeth Moore $1.00
Waves by Kriss Stress $4.00
Zines by Rachel Swanson: 42 Percent is not Passing or How Sex Ed in America is Failing $2.00, Masturbation A Guide to Female Pleasure its not just for boys $2.00, Twilight the Greatest Accidental Horror Story of our Times $3.00
Not Invented Here #1 by Alexander Stewart $4.00
Give 'em Hell/Oblivion Split Zine by Michael Heck, Melissa Kagerer  $7.00
No Loot No Job Portrait Collection by Michael Heck $6.00
High and Low: Daniel Meet Santa Claus $1.50
Kurt Mitchell zines: Tao of Stubbie Pencil, Surreal Tao of Stubbie Pencil $9.95 each
Expect Anything Fear Nothing the Situationist Movement in Scandinavia… $30.00
Comics and Comix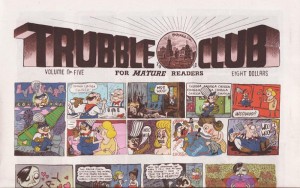 Trubble Club #5 $8.00 – On newsprint! And it's beauoooootiful, by the local based T-Club all stars. Pump up the comics jam. -LM…And from Edie: Mi Familia! The cartoonist cabal is back for more with this deluxxx edition full color comics offering, silkscreen print and possibly stickers (Thanks Post Family!)! Trubble from: Nate Beaty, Grant Reynolds, Laura Park, Jeremy Tinder, Aaron Renier, Rachel Niffenegger, Bernie McGovern, Lilli Carré, Corinne Mucha, Jeffery Brown, Lucy Knisley, Becca Taylor, Jose Garibaldi, Joshua Cotter, Joe Tallarico, Onsmith, Lyra Hill, Sam Sharpe and Carrie Vinarsky with assists from Ezra Clayton Daniels, Craig Thompson, Thorne Brandt, Erika Moen, Antoine Dode and Alec Longstreth. KAPOW! -EF
Spot of Noir by Lilli Carre $4.00
Hipster Holocaust #2 Two Fisted Tales of Urban Edgyness by Ernest J. Ramon, Sarah Howell Morton, Leda Zawacki et al. $7.00
Laskimooses #1 and #2 Maailman Kirkas Aamunkoitto by Herra Matti Hagelbergin $7.00 each
Happiness Machines a New Comic From the Chronicle of Fortune by Caroline Picard $4.00
various Familiar Faces Comics by Maggy Rozycki Hiltner $5.00 each
various comics by Rachel N. Swanson: Oregon Trail Zombie Edition  $3.00, Thunder Snow issues #1-#4 $2.00 each
6 In a Rut – philanthropy is so rewarding by Frank Aggro $3.00
Graphic Novels and Trade Paperbacks
Krazy and Ignatz 1922-1924 At Last My Drim of Life Has Come True by George Herriman (Fantagraphics) $24.99
Annie Sullivan and the Trials of Helen Keller  by Jospeh Lambert (Hyperion) $17.99
DMZ vol 11 Free States Rising TPB by Brian Wood et al. (Vertigo) $19.99
Rachel Rising vol 1 Shadow of Death TPB by Terry Moore (Abstract) $16.99
Black Charity by Bal Speer (Archaia) $19.95
Art & Design Books
Portrait of a Young Man Trying to Draw by William Schaff (Lamano 21) $30.00
Ryan Trecartin Any (Rizzoli) $45.00
Susie Says by Gina Garan and Justin vivian Bond (PowerHouse) $19.95
Pen and Ink: A Collection of Editorial Illustrations by Kurt Mitchell $9.95
Capturing Beauty With Your Camera: 10 Tips To Taking Better Photographs by James K. Kropp $25.00
Alice in Wonderland Giant Poster and Coloring Book: 12 Prints to Frame to Color by Sir John Tenniel and Lewis Caroll (Abrams) $12.95
Fiction
Suddenly a Knock on the Door by Etgar Keret (FSG) $14.00
Distrust That Particular Flavor by William Gibson $26.95
Golem by Gustav Meyrink (Dedalus) $11.99
Scratched From Dreams: A Collection of Short Stories by Kurt Mitchell et al. $9.95
Literary Journals, Poetry & Chap Books
Another Chicago Magazine #50.2 $12.00
Oyez Review #39 $5.00
Paris Review #200 $15.00
Bomb #119 Spr 12 $7.95
Foxglove by Erica Schreiner $3.00
DIY
Official High Times Cannabis Cookbook More Than 50 Irresistible Recipes…by The Editors of High Times Magazine et al. (Chronicle) $18.95
Marijuana: Let's Grow a Pound: A Day by Day Guide to Growing More Than You Can Smoke by SeeMoreBuds (Quick) $19.95
Tasting Beer: An Insiders Guide to the Worlds Greatest Drink by Randy Mosher (Storey) $16.95 – From the author of Radical Brewing.
Mayhem, Miscreants, Memoirs & Misc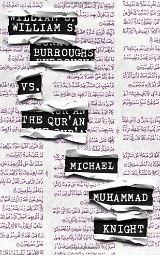 William S. Burroughs vs. The Qur'an by Michael Muhammad Knight (Soft Skull) $15.95 – When Michael Muhammad Knight sets out to write the definitive biography of his "Anarcho-Sufi" hero and mentor, writer Peter Lamborn Wilson (aka Hakim Bey), he makes a startling discovery that changes everything. At the same time that he grows disillusioned with his idol, Knight finds that his own books have led to American Muslim youths making a countercultural idol of him, placing him on the same pedestal that he had given Wilson. In an attempt to forge his own path, Knight pledges himself to an Iranian Sufi order that Wilson had almost joined, attempts to write the Great American Queer Islamo-Futurist Novel, and even creates his own mosque in the wilderness of West Virginia. He also employs the "cut-up" writing method of Bey's friend, the late William S. Burroughs, to the Qur'an, subjecting Islam's holiest scripture to literary experimentation. William S. Burroughs vs. the Qur'an is the struggle of a hero-worshiper without heroes and the meeting of religious and artistic paths, the quest of a writer as spiritual seeker.
Body Art 3 from the makers of Bizarre Magazine (Titan) $16.95
Music Books
Seeing the Light: Inside the Velvet Underground by Rob Jovanovic $26.99
Commando: The Autobiography of Johnny Ramone (Abrams) $24.95
Rise of the Videogame Zinesters: How Freaks, Normals, Amateurs, Artists, Dreamers, Drop-outs, Queers, Housewives, and People Like You Are Taking Back an Art Form by Anna Anthropy $14.95 -"Anna Anthropy is an independent videogame designer and critic, and a key personality in the ongoing paradigm shift that is slowly changing the way videogames are understood, by creators and players, and by the wider culture." —Patrick Alexander, Eegra.com
Magazines
Hi Fructose #23 $6.95
Bust Apr May 12 $5.99
Bizarre #186 Mar 12 $10.50
Fortean Times #286 May 12 $11.99
Wallpaper Apr 12 $10.00
IdN vol 19 #1 $19.95
World Explorer vol 6 #3 $8.95
Open Minds Apr May 12 $6.95
Flaunt #120 $10.95
Sneaker Freaker #23 $14.50
Skunk vol 7 #7 $5.99
Skateboarder vol 22 #2 $5.99
Paper Apr 12 $4.00
Fangoria #312 $9.99
Meatpaper #17 Spr 12 $7.95
Decibel #91 May 12 $4.95
Mojo #221 Apr 12 $9.99
Harpers Magazine Apr 12 $6.99
In These Times Apr 12 $3.50
Z Magazine Apr 12 $4.95
Inked Apr 12 #44 $6.99
Skin and Ink Jun Jul 12 #136 $8.99
Rebel Ink Magazine May Jun 12 $5.99
Tattoo Revolution Apr 12 $11.75
Sex & Sexy
Heroes With Hardons: Big Book of Class Comics ed. by Patrick Fillion (Bruno Gmunder) $43.99
Other Stuff
Eyeball Lunch Bag $13.50 – Probably this bag is what the Residents take their lunch in.
Steampunk Sleep Mask $4.50 – Brass goggles for brass giggling.
Roller Girl Candy Cigarettes $2.00 – Orange flavored. For your fave derby grrrl.
Crime Scene Sandwich Bags $4.50 – Ziplocked. To quarantine your lunch from greedy co-workers.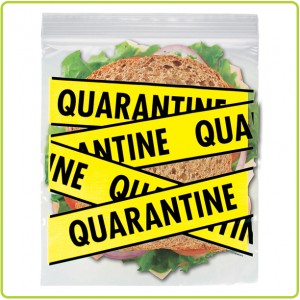 Meat Fancy Foil Decorative Aluminum Wrap, Butchers Choice  $4.00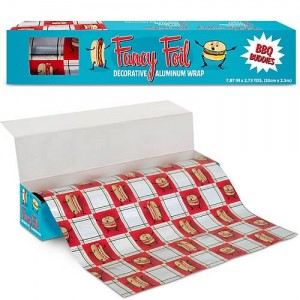 Cola Flavored Mustache Lollipop $3.00
More Moleskine journals, various permutations and prices: lined, unlined, red, black, soft cover, hard cover, date books, etc.
Inflatable Unicorn Horn $6.99
Inflatable Tentacle Arm $12.00
Roctober #50 Skateboard Deck $65.00 – Thanks to everybody that came out to the event for the release of Roctober #50 last night!
Everything we list on our blog is available at our brick and mortar store. But not everything we sell at the brick and mortar store is available from our webstore. Go to  quimbys.com/store to see what is new in our webstore!