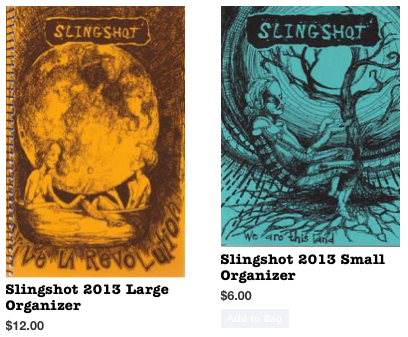 2013 SLINGSHOT ORGANIZERS ARE HERE! $6.00 small, $12.00 large. Click on the image above to order yours now.

We Got Power!: Hardcore Punk Scenes From 1980s Southern California by David Markey and Jordan Schwartz (Bazillion Points) $39.95 – As teenagers in 1981, David Markey and his best friend Jordan Schwartz founded We Got Power!, a fanzine dedicated to the first-generation hardcore punk music community in their native Los Angeles. Their text captured the early punk spirit of Black Flag, the Minutemen, Social Distortion, Suicidal Tendencies, and Hüsker Dü at the height of their powers. Meanwhile, their amazing photographs captured the dilapidated houses, abandoned storefronts, and disaffected youth culture of the early Reagan era. Never before seen, except in crude fanzine form, these detailed and richly narrative photos are now collected to present an intimate document a uniquely fertile creative moments.
Zines & Zine-Related Books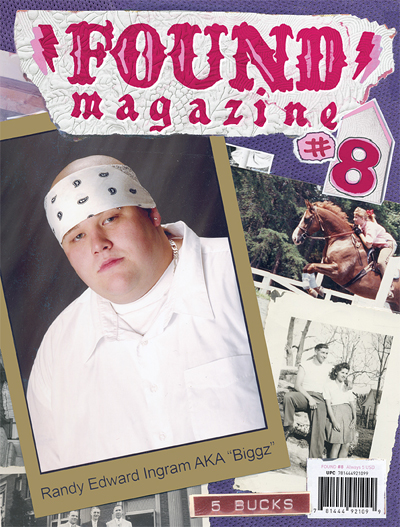 Found Magazine #8 $5.00 – The latest and greatest issue of FOUND.
Miranda #21 by Kate Haas $3.00 – Motherhood and other adventures, in well-crafted, lively essays and reviews, covering books, life with small boys, Peace Corps Morocco, lost companions, and whatever else is on the mind of an ex-English teacher turned at-home mother/writer. Tasty recipes, too.



Everydaypants #1 by Ramsey $3.00
various zines from Providence Comics Consortium
The Simple History Series: Collection One  by J. Gerlach (Microcosm) $19.95 – Included in this seven-zine, 336-page, sleeve-bound boxset is Simple History author J. Gerlach's Nez Perce Indians, Hawaii (1778-1959) From Western Discovery to Statehood, The Spanish Civil War, Crusades: Christian Attempts to Liberate the Holy Land (1095-1229), Christopher Columbus & His Expeditions to America, The Congo: A European Invention, and The Cold War!! The Simple History zine series is an ongoing attempt to bring unrecognized or otherwise mis-told histories to a modern audience of all ages. By presenting its facts objectively, Simple History's goal is to share history without marring the facts by editorializing.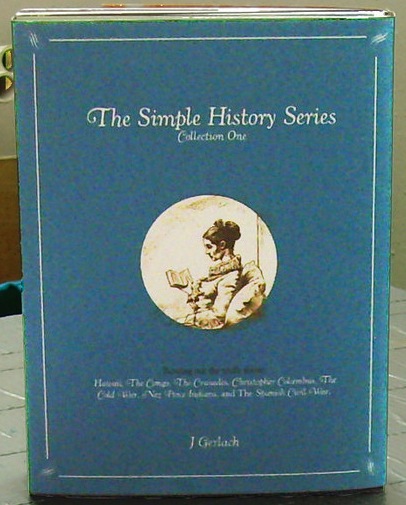 25 Chicagoans vol 1 by Oscar Arriola $6.00 – Quimby's store regular Oscar asked a bunch o' people out and about to photoboothify themselves and design the back of the back. He prints both the pictures front and back, and this first volume reads like a visual Terkelian journal of a moment in Chicago history.
Night of the Fandom #5 She Was Made for Me But She Hates Me $6.00
Fragmented #1 $18.00
Lonely Inspector by Tiina Lehikoinen $7.50
Matthew Murray Oblast scifi punk bike perzines
D Tuned #2 Sep 12 $2.00
Exploitation Retrospect #51 Journal of Junk Culture and Fringe Media $4.00
Best Breakfast #2 In Town Plus Breakfast Sandwich Inside Thou Sucks Because You $2.00
Sound Record #1 Fall 12 In Facts for the Out Crowd: The truth about Louise Bourgeois Skate Parks Accordian Puffin $2.00
Comics & Comix
Clutch #24 Invincible Summer #21 by Clutch McBastard and Nicole J. Georges (Tugboat Press) $2.00 – Every year old friends Nicole and Clutch team up to produce an autobiographical split zine that traces their overlapping lives as they deal with the trials and tribulations of the modern world. This year Nicole focuses on the ups and downs of her job teaching children and the struggles of caring for her two aging dogs. Clutch travels to Toronto, works on his upcoming graphic novel and sings a song about glucose meters. A sublime look at life, friendship and taking one day at time.
Demon Dust #11 Oct 12 by Bernie McGovern $2.00
Troll On #2 The Skin of the Slarbarian and Troll On #3 by Benjamin Bergman $7.50 each
Mary Shelley vs Dracula by JP Tervamaki $7.50
Star Sounds Tahtien Aania by Amanda Vahamaki $5.00
Strata #1 Hidden in the Mountain by Bill Rusk $2.00
Graphic Novels and Trade Paperbacks
Spit and Passion by Cristy C. Road (Feminist Press) $15.95
Finnish comics ultimate overload!: Finnish Comics Annual 2011 and 2012, Koiran Kakkaa Champ Poo by Roope Eronen, Samuelin Matkassa and Second and Third Books of Hope by Tommi Musturi, Kuti Kuti Guide to Finland and more!
Crossed vol 4 by Garth Ennis and friends $24.99
Saga TPB vol 1 by Brian K. Vaughan and Fiona Staples $9.99
Lovecraft Anthology vol 2 Graphic Collection of Short Stories by HP Lovecraft et al. $19.95
Mattias Unfiltered: The Sketchbook Art of Mattias Adolfsson $16.99
Once Upon a Time Machine by Andrew Carl et al. $24.99
Graphic Canon vol 2 Worlds Great Literature as Comics and Visuals by Russ Kick (Seven Stories Press) $34.95 – From Kubla Khan to Bronte Sisters to The Picture of Dorian Gray.
Escape to Gold Mountain:A Graphic History of the Chinese in North America by David HT Wong (Arsenal Pulp Press) $19.95
Gary book 3 by Tyrell Cannon $7.00
Art, Design and Photo Books
Stencil Republic by aiko $29.95
Hello Cutie: Adventures in Cute Culture by Pamela Klaffke (Arsenal Pulp Press) $19.95
Raskols: The Gangs of Papua New Guinea by Stephen Dupont (PowerHouse) $30.00
Hall of Fame New York City $19.95 – Yes, there is a graffiti Hall of Fame. Guess where it is?
DIY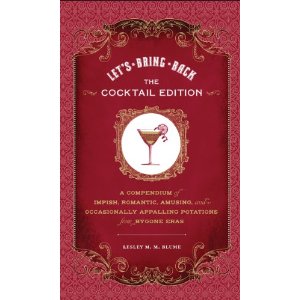 Let's Bring Back: The Cocktail Edition: A Compendium of Impish, Romantic, Amusing, and Occasionally Appalling Potations from Bygone Eras by Lesley M. M. Blume and Grady McFerrin $18.95
Gorilla Food: Living and Eating Organic, Vegan and Raw by Aaron Ash (Arsenal Pulp) $24.95
Boneshaker #43-300 A Bicycling Almanac $8.00
Mayhem, Miscreants, Memoirs, Music & Misc
Catastrophism: The Apocalyptic Politics of Collapse and Rebirth by Sasha Lilley et al. (PM Press) $16.00
Transhumanism Grimoire of Alchemical Agendas by Dr. Joseph P. Farrell and Dr. Scott D. Hart (Feral House) $19.95
Steampunk III Steampunk Revolution ed. by Ann Vandermeer $15.95
Insincerely Yours: Letters From a Prankster by Bernard Radfar $13.95
Heroines by Kate Zambreno (Semiotexte) $17.95
Instant: The Story of Polaroid by Christopher Bonanos $24.95
Uncanny Valley: Adventures in the Narrative by Lawrence Weschler (Counterpoint) $16.95
Republic Lost How Money Corrupts Congress and a Plan to Stop It by Lawrence Lessig $15.99
Politics & Revolution
Hot and Heavy: Fierce Fat Girls On Life, Love and Fashion by Virgie Tovar (Seal) $16.00
Anarchy!: An Anthology of Emma Goldman's Mother Earth (Counterpoint) $22.95 – In March 1906, Emma Goldman published the first issue of Mother Earth, a "Monthly Magazine Devoted to Social Science and Literature." Conceived as a forum for anarchists of every school and variety, Mother Earth laid the groundwork for American radical thought. Culled by Peter Glassgold.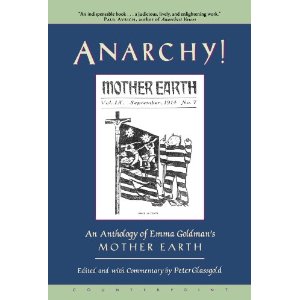 Magazines
Juxtapoz #142 Nov 12 $5.99
Hi Fructose #25 $6.95
Fortean Times #293 Nov 12 $11.99
Student Publication vol 35 Transformation New Persepctives on Design Methods and Processes by the NC State Univeristy College of Design $15.00
Dwell Nov 12 $5.99
Pinstriping #34 Kustom Graphics Magazine $9.95
Dazed & Confused vol 3 #14 Oct 12 $9.99
Poetry, Lit Mags and Lit Journals
Gigantic Sequins vol 3 #2 $5.00
Monday Night #11 $5.00
WomenArts Quartery Journal vol 2 #4 Fall 12 $10.00
The Believer #93 $8.00
Horse Ballast by Patrick Culliton $7.00
Sex & Sexy
Never Easy by Natty Soletz et al. $9.99 – Queer young cowboys.
Cheeky Spanking Stories byRachel Kramer Bussel (Cleis) $15.95
Seductress Erotic Tales of Immortal Desire by DL King (Cleis) $15.95
Lips Like Sugar Womens Erotic Fantasies by Violet Blue (Cleis) $15.95
Simultaneous O: A Couples Guide to Achieving the Ultimate Climax $13.95
Hot and Fast: Sexy Spontaneous Quickies for Passionate Orgasms $14.95
Adult Movie Superstars vol 1 Golden Age Photos by Jack Hunter $24.95
Other Stuff
Hamburger Pocket Pouch and Keyring Combo $9.50
More Blank Moleskine journals in a variety of styles, including ones with cassettes on the cover.
U-Fizz Carbonate Anything in Minutes From Flat to Fizzy $8.00 – OK vegans, don't miss your chance to carbonate your broccoli juice.