The White House by Joel Craig (Green Lantern Press) $15.00 – Craig's book doesn't so much demand as much as call out to the reader, in sequence like an all-night deejay party, with time to dance, time to rest, time to go to the bar and get a refill, or outside for a quick cigarette, hitting on someone on the way back in, hoping to strut, step and swing with them. Cover art and book design by Sonnenzimmer.
Zines
Under Ice: A Kate Bush Fan Zine $5.00 – Yes, for reals.
KerBloom #98 Sep Oct 12 by Artnoose $2.00
Sophisticated Aggressively Stupid by Dan Gleason $3.00
The Last of the Hippies: An Hysterical Response by Penny Rimbaud $6.00
Denise Marks zines: Mama Oso #1 Nine Months and Mama Oso #2 Birthday $3.00 each
Meat #8 by Adrian Lourie $20.00
Field Guide to Chairs of the Upper Midwest (Lemon O Books) $3.00 – Hilarious.
Overcoming Fitness by Robert Kocik (Autonomedia) $5.00
Sweetmeats #2 by Edie Fake $2.00
Graphic Novels and Trade Paperbacks
Prison Pit Book 4 by Johnny Ryan (Fantagraphics) $12.99
Marbles: Mania, Depression, Michelangelo and Me, A Graphic Memoir by Ellen Forney $20.00 – Forney explores her personal experience with being a creative person while also being a manic depressive. Her highs are well, extreme of course, and the lows are well, extreme of course. But whether mental illness has touched your life or not, this book is an excellent read, especially for the venture into creativity, as well as the enlightening nitty gritty specifics like medical expenses that memoirs of the "coping with mental illness" genre tend to omit. A fast and heart read.-LM
Spaceman Deluxe Edition by Brian Azzarello and Eduardo Risso $24.99
Ragemoor by Jan Strnad et al. $17.99
Scott Pilgrim vol 2 Scott Pilgrim vs The World by Bryan Lee O'Malley $24.99 – Now in color!
JLA Earth 2 TPB by Grant Morrison and Frank Quitely $14.99
Tank Girl Carioca by Mike McMahon and Alan C. Martin $19.95
Annotated Sandman vol 2 by Neil Gaiman $49.99 – Collects Sandman #21 through #39.
Art & Design
Sketch Books: The Hidden Art of Designers Illustrators and Creatives by Richard Brereton $19.95
Silhouettes from Popular Culture by Olly Moss $16.95 – The Prisoner! Cosby! Aliens! And so on.
Generation Ink, Williamsburg Brooklyn by Paul Nathan $29.95
The Lands of Ice and Fire: Maps From Kings Landing to Across the Narrow Sea (A Game of Thrones) by George R.R. Martin $40.00 – This dazzling set of maps transforms the lands of Martin's epic Song of Ice and Fire series, (which started with A Game of Thrones), into an atlas with pieces that would look great on any castle wall.
Fiction
Damned by Chuck Palahniuk $14.95
The Pirates in an Adventure with Romantics by Gideon Defoe $14.95
Birds of a Lesser Paradise by Megan Mayhew Bergman $15.00
Kurt Vonnegut Letters $35.00
The Funny Man by John Warner $14.00 – A midling comic rockets to fame when he comes up with his gimmick. Can't he get no respect?
Mayhem, Miscreants, Memoirs, Music & Misc
The McSweeney's Book of Politics and Musicals by Christopher Monks $14.95 – Fragments from PALIN! THE MUSICAL, Obama's Undersold 2012 Campaign Slogans, A 1980s Teen Sex Comedy Becomes Politically Uncomfortable…And much more.
Pot Psychology's How To Be Low Brow Advice from High People by Tracie Eagan Morrissey et al. $14.99 – From the founders of the Jezebel.com video series Pot Psychology, that dispenses advice about stuff relevant to both potheads and sexy style. Also: 101 pictures of animals acting like people. Illustrations by Lindsay Mound.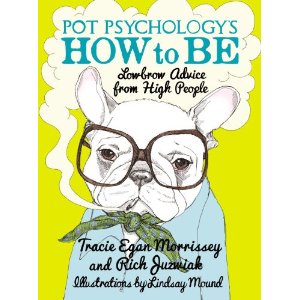 Chuck Norris: Longer and Harder: The Complete Chronicle of the World's Deadliest, Sexiest, and Beardiest Man by Ian Spector $18.00 – 1500 (parodied) facts.
Waiting for the Barbarians: Essays From the Classics to Pop Culture by Daniel Mendelsohn $24.95
Forgotten Wisdom vol II by Prof Oddfellow, the Doktor of Forbidden Destower of Wondermint $9.95
My Ideal Bookshelf by Jane Mount and Thessaly La Force $24.99
Mad Science: Einstein's Fridge, Dewar's Flask, Mach's Speed, and 362 Other Inventions and Discoveries that Made Our World by Randy Alfred $19.99
Both Flesh and Not by David Foster Wallace $26.99 – 15 essays from the 20 years of Wallace's career.
The Nerdist Way: How to Reach the Next Level (In Real Life) by Chris Hardwick $15.00 – Host of The Nerdist podcast/blog/empire shares crucial information needed to come out on top in the current Nerd uprising.
DarkMarket: How Hackers Became the New Mafia by Misha Glenny $16.00 – Alarming and illuminating stories of cybercrime, cyberwarfare and cyberindustrial espionage.
The Ecstasy of Influence: Nonfictions, Etc. by Jonathan Lethem $16.95 – An entertaining grab bag that covers everything from great novels to old films to graffiti to cyberculture.
Mad Science: Einstein's Fridge, Dewar's Flask, Mach's Speed, and 362 Other Inventions and Discoveries That Made Our World by Randy Alfred $19.99 – Wired Magazine's's top-flight science-trivia book.
Politics & Revolution
Prisons Will Not Protect You by Ryan Conrad and Dean Spade $10.00
Anarchism and Environmental Survival by Graham Purchase  (Black Cat) $23.95
Markets Not Capitalism by Gary Chartier et al. (Minor Compositions) $32.00
DIY & Food
The Pickled Pantry by Andrea Chesman $19.95
Intoxerated: The Definitive Drinkers Ditionary by Paul Dickson $14.95
Kids & Radical Parenting
Geek Mom: Projects, Tips and Adventures for Moms and their 21st Century Families by Natania Barron et al. $19.99
Imagination Illustrated: The Jim Henson Journal by Karen Falk $29.95
Middle School,The Worst Years of My Life by James Patterson, with illustrations by Laura Park $7.99 – With drawings from local comics superstar Laura Park, and now in an affordable soft cover, you can't lose.
Magazines
Juxtapoz #143 Dec 12 $5.99
Randy #3 Stop Calling Me Names by AK Burns et al. $8.00
Design Bureau Nov Dec 12 $8.00
American Athiest 4th Quarter 12 $4.95
True Crime Oct 12 $8.99
Fortean Times #294 Dec 12 $11.99
Ladygunn #6 $9.99
Arena Homme Plus #38 Fall 12 Win 13 $15.50
Treating Yourself #37 $7.99
High Times Jan 13 $5.99
Boneshaker Magazine #10 $12.00
Ghetto Blaster #33 $3.95
Under the Radar #43 $5.99
Hip Mama #53 $5.95
Whistle #3 Modern Pin Up Magazine (Sophie King) $10.00
In These Times Nov 12 $3.50
SSLM vol 15 Oct Nov 12 Same Sex Life Magazine $5.00
Under the Radar #43 $5.99
Bound By Ink vol 1 #11 $7.99
Inked Girls Nov Dec 12 $7.99
Poetry, Lit Mags and Lit Journals
Palm Trees by Nick Twemlow (Green Lantern Press) $15.00 –  The poems shuttle from airport to boardroom, boardroom to living room, making the kind of foreboding observations that might issue from a drug-addled and paranoid Delphic Oracle. Cover art and book design by Sonnenzimmer.
Sex Guides & Culture, Gender Studies
Born This Way: Real Stories of Growing Up Gay by Paul Vitagliano $14.95
Gaytimes Magazine #412 Nov 12 $9.95
SSLM vol 15 Oct Nov 12 Same Sex Life Magazine $5.00
For Steampunk Enjoyment
The Right Way to Do Wrong: A Unique Selection of Writings by History's Greatest Escape Artist by Harry Houdini (Melville House) $15.00 – Published originally in 1906, this masterclass in subversion by conducted by the world's greatest illusionist is an anti-etiquette guide and proof that things are not always as they seem. With an introduction by Teller, Penn Jillette's's usually silent partner!
The Balloonist by MacDonald Harris – This book won awards in '77 but this reprint is is more relevant than ever to those interested in things steampunk and 90s. The 1890s, that is. Swedish inventor Gustav Crispin and two companions embark on a hydrogen balloon voyage to the north pole, accompanied by a crate of passenger pigeons and a plentiful supply of canned goods, not to mention sexual politics, romance, railway trains and physics.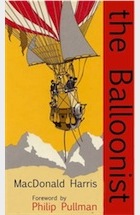 Steampunk Fashion by Spurgeon Vaughn Ratcliffe $24.95
Steampunk: An Illustrated History of Fantastical Fiction, Fanciful Film, Other Victorian Visions by Brian J. Robb $35.00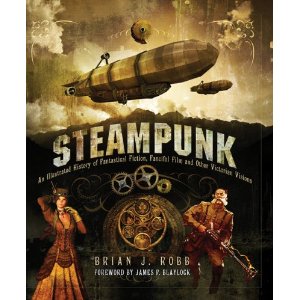 Reprints & Restocks
The Hive by Charles Burns $21.95 – Second book in the Xed Out series. Back in stock.
Lucky Peach #5 China Town Issue $12.00
Lost Dimension by Paul Virilio (Semiotext(e) / Foreign Agents) $15.95 – Thoughts regarding living in the realm of the lost dimension, where the three-dimensional public square of our urban past has collapsed into the two-dimensional interface of the various screens that function as gateways to home, office, and public spaces. Written in 1983 but still as relevant as ever.
Blast Off: Rockets, Robots, Ray Guns and Rarities From the Golden Age of Space Toys by S. Mark Young et al. (Dark Horse) $24.99
Sleepwalk and Other Stories by Adrian Tomine $17.95
various issues of Doris
Nurse Nurse by Kate Skelly (Sparkplug) $15.00
Mark Twain Was Right the 2001 Cincinnati Riots by Dan P. Moore (Microcosm) $8.95
Other Stuff
2013 Justseeds and Eberhardt Press Organizers: Small ($7.00) and Large ($10.00)
The Bottled Wasp Pocket Diary 2013 $10.00 – In purchasing this item you're supporting the Brighton Anarchist Black Cross' fundrasing efforts to create a long-term stable income for prisoner support activities.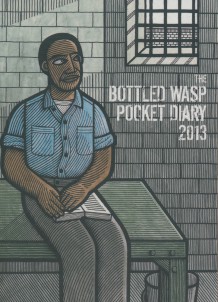 Click here to see the weekly curated selection available on our webstore.