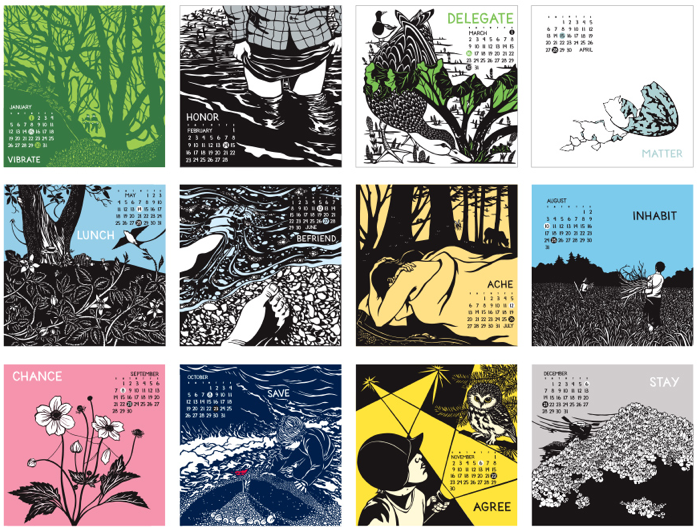 Home 2014 Nikki McClure Calendar $16.00
Zines
Za The Pizza Zine #2 by Nicki Yowell $4.00 – Hot N' Ready Pizza Bachelors, pie-ku poems, pizza-wine pairings? 'Za #2 has got it all, extra cheese.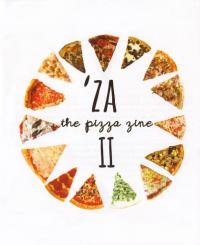 Mend My Dress #11 A Book of Days by Neelybat Chestnut $2.00 – Made For the 24 Hour Zine Thing July 27th, 2013.
One Night at the Jackson Stop by Sean Linn $3.00
Clocktower Nine #2 by Danny $2.50
Letter To My Younger Self by Erin Leslie $3.00
Uncharted Waters #1 Goodbye High School Sweetheart by Miss C. Bean $3.00
Pilsen On the 4th of July by Rick Majewski $6.00
Comics & Comix
Wet Cough by Michael DeForge $6.00 – A beautiful fully-silkscreened wordless presto-chango comic fresh from DeForge and printed by the genius squeegees at Mille Putois!!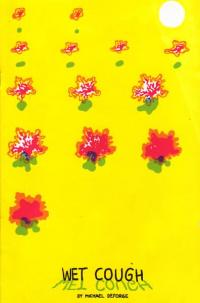 Big In Japan: An Illustrated Travel Diary by Moogs Kewell $6.00
Idyll Of The White Lotus $7.00 – An anthology of comics from Ron Regé Jr.'s Cartoon Utopia Summer Comics Camp at SAW. Centered on visions from Mabel Collins' novel of the same name, eleven plugged-in comics with standout work from Amy Peltz and James McShane.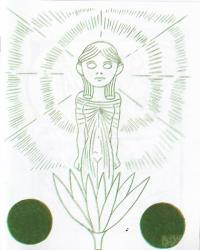 Flower Flies by Kaitlin Smrcina $3.00
Echo Island #1 by Anderes Holm and John Lawlor $6.99
Creepy Comics #13 The Finest in Illustrated Horror Unsweet Thirteen with Josh Simmons, Peter Bagge ane more. $4.99
Powdered Milk issues #9-#11 by Keiler Roberts $2.00 each
Tale of Heroism issues #1 and #2 by Adam Matthew Ink Roob $5.00 each
Peehole #11 Amazing Stories for the Easily Amazed by Jim Donaldson $3.00
Galactic Breakdown #5 Part 1 by Keenan Marshall Keller (DrippyBone) $8.00
Spills #1 by Kristine Conroy $3.00
Parfreys Glen by Scott Roberts $5.00
Graphic Novels & trade Paperbacks
Marvel 1602 10th Anniversary Hard cover Edition by Neil Gaiman et al. (Marvel) $29.99
Summertimeby Gina Sialiano $15.00
Nudnik Revealed: The History of Americas Lost Loveable Loser by Gene Deitch (Fantagraphics) $29.99
Willow Wonderland by Jeff Parker et al. (Drk Horse) $17.99 – Linked to the Buffy season 9 adventures.
Chew vol 7 TPB Bad Apples by John Layman et al. $12.99
Turd A Day  by Joshua Wysocki $10.00
I Am My Own Stereotype the My Small Diary Collection vol 1 by Delaine $8.00
Childrens
Zig and Wikki in Something Ate My Homework by Nadja Spiegelman and Trade Loeffler (Toon Books) $4.99
Mo and Jo Fighting Together Forever by Jay Lynch and Dean Haspiel (Toon Books) $4.99
Fiction
Pulpit vs the Hole by Jay Shearer $8.00
Clockwork Man by EV Odle (HiLo) $13.95
In Case We Die by Danny Bland (Fantagrphics) $26.99
Hard Times Blues by Elwin Cotman $12.00 – Thanks to everybody that came out to this splendid event last night!
Mayhem, Miscreants, Memoirs, Music & Misc
Of Dice and Men: The Story of Dungeons and Dragons and the People Who Play It by David M. Ewalt $26.00
Dying for the Truth: Undercover Inside the Mexican Drug War by the Fugitive Reporters of Blog del Narco (Feral House) $24.95
Magazines
Frankie #54 $13.95
Capricious #14 $25.00
Interzone #247 $9.99
Murder Most Foul #89 $9.99
True Crime Aug 13 $8.99
Sneaker Freaker #27 $14.95
Cosplay USA Sum 13 $5.99
Paper Sep 13 vol 30 #1 $4.00
Wire Aug 13 #354 $11.25
Maximumrocknroll #364 Sep 13 $4.00
Shindig #34 $12.99
Filter Good Music Guide Aug Sep 13 $2.99
Shadow #54 $1.00
Harpers Magazine Sep 13 $6.99
Transformation #86 $12.50
Skin and Ink Nov 13 #147 $8.99
Fool #3 Food Insanity Brilliance and Love $19.95 – Fool was named best food magazine in the world this year…or something absurdly prominent like that….and it's really no lie, this thing is solidly written and stylishly presented awesomeness for those interested in eating and curious about living. Glad it made the journey from Sweden to join us at the Quimbystore! -EF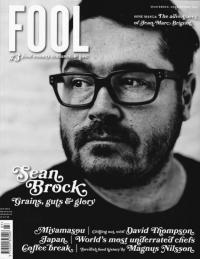 Poetry, Lit Mags, Lit Journals, Chap Books
Images a Collection of Poetry vol 1 by Maurice D. Waddell $11.95
Donsongs an Anthology of Literary Sound vol 2  by Maurice D. Waddell $12.95
Barge Journal #2 $7.00
Literary Review vol 56 #2 Early Sum 13 Scenester $8.00
Cobblers Story: The Cobblers Second Tale The Bikers Tale The Hero by Michael Paul Lopez $3.00
Overtime Hour 29 Twenty First Floor by Miha Mazzini $2.00
Notable Restocks & Reprints
Open the Door How to Excite Young People About Poetry (McSweeneys) $16.00
Anna and Froga I Dunno What Do You Want To Do by Anouk Ricard (D&Q) $14.95
Rule Is to Break: A Childs Guide to Anarchy by John and Jana (Manic D Presss) $14.95
The Guide To Getting It On by Paul Joannides $28.95
In Memorariam to Identity by Kathy Acker $13.00
Other Stuff
Spray Can Light Up LED Keychain $6.00
Bike Snob Blank Journal $12.95
Cone of Shame Light Up LED Keychain $6.00