A Is For Zebra by Sean Tejaratchi (Show & Tell Press) $20.00 – An all-ages alphabet and activity book by the creator of Crap Hound and LiarTownUSA. Oversized pages, perfect for hanging as prints!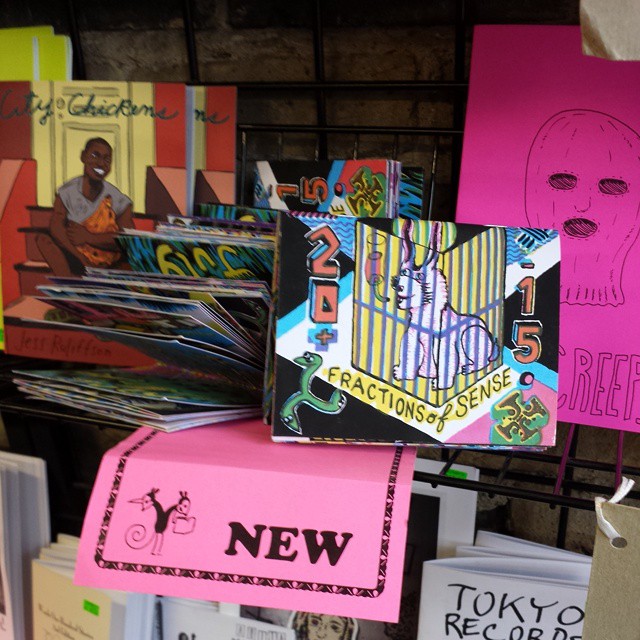 2015 Calendar Fractions of Sense Fractals of Nonsense by Leif Goldberg $20.00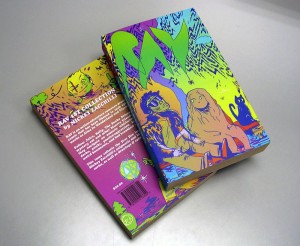 RAV 1ST COLLECTION by Mickey Zachilli (Youth in Decline) $20.00 – Issues #1-#5 of Mickey Zacchilli's story of Juice, Sally, The Snake Prince, a mystery cat, and other bizarre friends navigating an esoteric whirlwind of dorks, punks, passive-aggression, kisses, weird basements, and bad breakfast spots.
Zines & Zine-Related
Adita #24 A day in the air by Bradley Adita $1.50
Human Condition #1 by Jesse Ward $5.00
Be Hair Now: An Oral Hair Her Story by Rachael Zalutsky & Liz Mason $1.00
Whoa by Justin Nalley and Kevin Schutchfield $10.00
Words One Hundred Stories #2 by Re Harris $2.50
Dwelling Portably 2009-2015 by Burt & Holly Davis $9.95 –  DIY homesteading continues.
Comics & Minis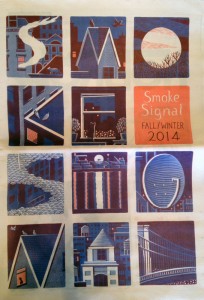 Smoke Signal #20 Fall Win 2014 $5.00 – Blue and red spot colors, with work by Charles Burns,Michael DeForge, Gary Panter and more. Alex Spiro of Nobrow co-edits with Gabe from Desert Island.
Good Ship Funnybone by John Broadley (Desert Island) $10.00
Friction #1 by JTW $5.00
Frontier #5 by Sam Alden (Youth In Decline) $8.00
Frontier #6 by Emily Carroll (Youth In Decline) $8.00
Square Dance at Palms $15.00
Graphic Novels & Trade Paperbacks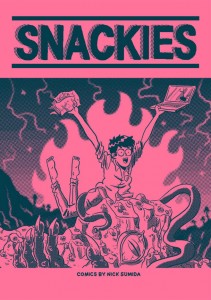 Snackies by Nick Sumida (Youth In Decline) $12.00 – God Tweets, yoga tutorial, the subway, and internet dating as a gay man in New York and more! Hilarious.
Ditko's Shorts! The One, Two, and Three Pagers (Fantagraphics) $24.99
World War Robot by Ashley Wood and friends $29.99
Robert Moses: Master Builder of New York City by Pierre Christin and Olivier Balez (Nobrow) $24.95
Art & Design
Geek Art:An Anthology – Art, Design, Illustration and Lightsabers, ed. by Thomas Olivri $40.00 – Buy it and then go across the street from Quimby's and check out the Geek Bar!
This Is Not a Photo Opportunity: The Street Art of Banksy (PM Press) $20.00
Fiction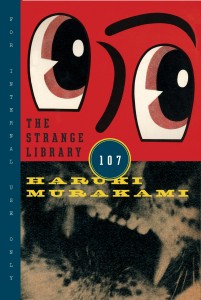 The Strange Library by Haruki Murakami $18.00 – A lonely boy, a mysterious girl, and a tormented sheep man plot their escape from the nightmarish library. A short, early Murakami illustrated novella, Chip Kidd art design.


The Creator by Mynona $13.95 – The tale of Gumprecht Weiss, an intellectual who has withdrawn from a life of libertinage to pursue his solitary philosophical ruminations. First appeared in 1920. With the original illustrations by Alfred Kubin
Music Books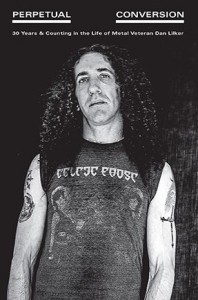 Perpetual Conversion: Thirty Years and Counting in the Life of Metal Veteran Dan Lilker by Dave Hofer $22.00 – Follows the career of bassist Dan Lilker, founder of Anthrax, member of SOD, Nuclear Assault, Brutal Truth and Hemlock. Quimby's friend and former Punk Planeteer Dave "King of Metal" Hofer (who works around the corner from Quimby's at Reckless) conducted hours of interviews with Lilker, as well as Lilker's friends and family for this in-depth look at this influential musician's career. Supplemented with images, set lists, press releases and more!
Film & TV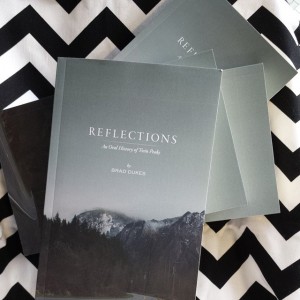 Reflections: An Oral History of Twin Peaks by Brad Dukes $15.00 – Cast, crew, writers, producers, Brad Dukes interviewed a whole lotta folks involved in the legendary TV series. Featuring first-hand accounts from series cocreator Mark Frost and cast members including Kyle MacLachlan, Joan Chen, Sherilyn Fenn, Piper Laurie, Michael Ontkean, Ray Wise, Billy Zane, and many more. Written by a fan, for the fans, and just in time for that gum you like that is going to come back in style.
Outer Limits
Conspiracy Against the Human Race by Thomas Ligotti $15.00
Politics, Revolution & Essay Books
This Changes Everything: Capitalism Vs. the Climate by Naomi Klein $30.00
Comradely Greetings: The Prison Letters of Nadya and Slavoj by Slavoj Zizek and Nadezhda Tololonnikova $9.95 – Letters between the well-known Slovenian philosopher and one of the founding members of Pussy Riot.
Absolute Recoil: Towards A New Foundation Of Dialectical Materialism by Slavoj Zizek $29.95
A Colossal Wreck: A Road Trip Through Political Scandal, Corruption and American Culture by Alexander Cockburn $19.95
Anthropology, Ecology, and Anarchism: A Brian Morris Reader (PM Press) $24.95
Local Interest
Gangsters and Grifters: Classic Crime Photos From the Chicago Tribune (Agate/Midway) $29.95 – With a forward by Rick Kogan.
Magazines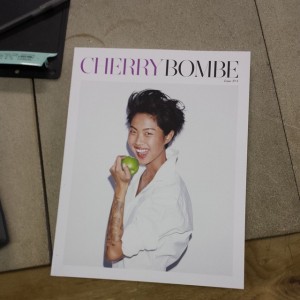 Cherry Bombe #4 $20.00
Ancestry Quarterly #3 $19.85
Frankie #62 $14.95
True Crime Special Winter 14 20 All True Murder Cases $11.99
Lit Journals
Brick #94 Win15 A Literary Journal $15.00
Lady Churchills Rosebud Wristlet #31 Dec 14 $5.00