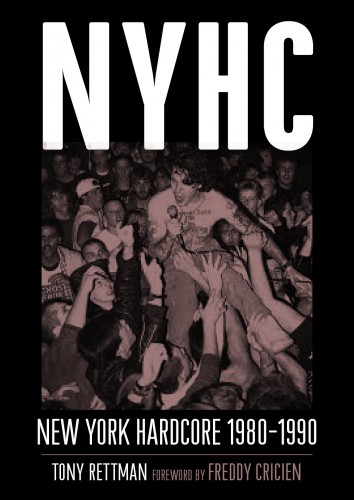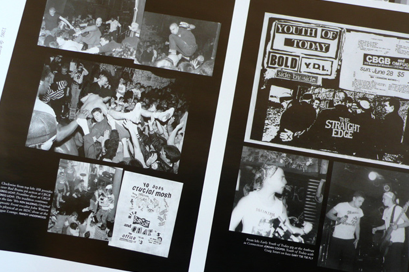 NYHC: New York Hardcore 1980–1990 by Tony Rettman (Bazillion Points) $29.99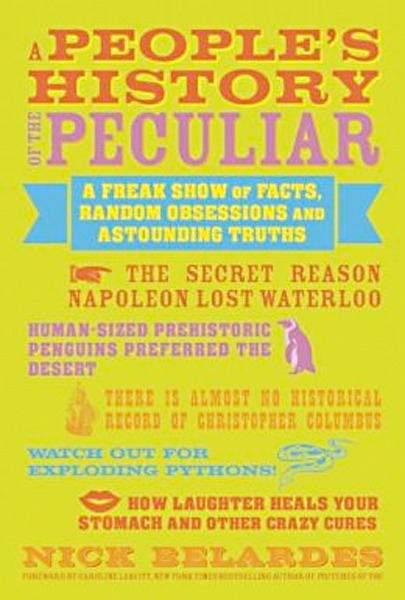 A People's History of the Peculiar: A Freak Show of Facts, Random Obsessions and Astounding Truths by Nick Belardes (Viva) $14.95 – Historian Nick Belardes delves into historical archives, scientific studies, and libraries the world over to find facts, lists, definitions, and astonishing information guaranteed to provide readers with the best cocktail conversation topics for many years to come! Found here: first-person interviews with people who can explain the unexplained, from the permanently puzzling Mothman conspiracy to secret Star Wars Jedi religious cults and the charmingly eccentric reason why British aerospace engineers sent teddy bears floating out into space. Plus muh more!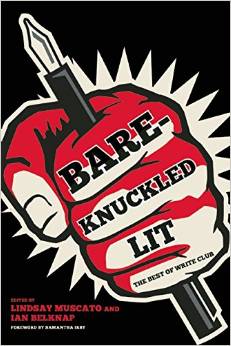 Bare-Knuckled Lit: The Best of WRITE CLUB ed. by Ian Belknap and Lindsay Muscato (Hope & Northings) $15.00 – Founded in Chicago in 2010, this monthly literary smackdown pits writers against each other to defend opposing ideas. This collection of essays from the series features essays from Samantha Irby, Daniel Shapiro, Josh Zagoren, Dave Stinton, Nick Tecosky, Myke Johns, Casey Childers, Steven Westdahl and more.
A Brief Guide to Chicagos Smelly Trees by Virgil $.50
KerBloom #111 Nov Dec 14 Birthday Week $2.00
Drupe Fruits #4 Spr 14 $3.00
What Matters by Jonas, Adam Gnade Jim Joyce, Alex Nall and Liz Mason $2.00
Devotion Wound issues #1-#4 by Kevin Oliver $2.00 each
The End of Eve: A Memoir by Ariel Gore (Hawthorne) $16.95 – From the editor of Hip Mama.
Comics & Minis
Deep Clean XXX Split Zine by Ryan Burns and Mike Freiheit $2.00
Graphic Novels & Trade Paperbacks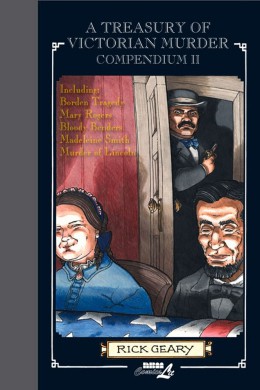 A Treasury of Victorian Murder Compendium II: Including: The Borden Tragedy, The Mystery of Mary Rogers, The Saga of the Bloody Benders, The Case of Madeleine Smith, The Murder of Abraham Lincoln by Rick Geary (NBM) $29.99
UR by Eric Haven (Adhouse) $14.95
Art Books & Such
If You're Reading This, Theres Still Time by Morley $28.00 – LA-based street artist that specializes in bold, typographic posters.
Scuzzlegut Sticker Pack $10.00
Fiction
Bad Sex on Speed: A Novel by Jerry Stahl (Rare Bird Press) $13.95
Further Joy by John Brandon (McSweeneys) $24.00
Mr. Gwyn by Alessandro Baricco (McSweeneys) $22.00
A German Picturesque: Selected and Introduced by Ben Marcus, Stories by Jason Scwartz (Pharos Editions) $14.00
Cloud Of Unknowing by Mimi Lipson (Green Candy) $14.00
Knights of Virtue: Book One of the Guardians by JA Giunta $14.99
Trolls by JJM Czep $14.99
Mirabella and the Faded Phantom by Sharon Skinner $14.99
Sheriff Nottingham's Holiday Herald vol 1 #1 by Sheriff Nottingham $10.00
Film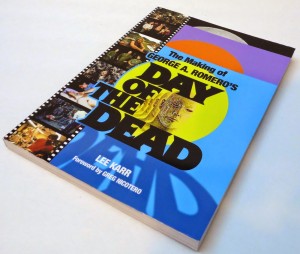 The Making Of George A. Romero's Day Of the Dead by Lee Karr (Plexus) $24.95
Reeling Through Life: How I Learned to Live, Love and Die at the Movies by Tara Ison (Soft Skull) $15.95 – Novelist and screenwriter Ison (A Child out of Alcatraz, Don't Tell Mom the Babysitter's Dead) delivers an innovative blend of film criticism and literary memoir in this collection of 10 essays that blend memoir, criticism, and cultural observation.
Music
The Smell of Death by Bruce Duff (Rare Bird Press) $16.95 – Musician, producer, manager, rock journalist, indie label executive: Southern California native Bruce Duff has seen and been a part of more rock and roll fantasies come to life than the average guy with long hair and a penchant for living the dream. From playing with the legendary GG Allin, the Angry Samoans' Jeff Dahl, and the Dead Boys' Cheetah Chrome to running Triple X Records and writing for the most acclaimed publications in the genres, Duff remembers things past with The Smell of Death, his ode to the good times and his acceptance of the bad.
Yes Is The Answer: (And Other Prog-Rock Tales) ed. by Marc Weingarten & Cornell Tyson (Rare Bird Press) $14.95 – Literary anthology devoted to the sub genre, featuring Rick Moody, Wesley Stace, Seth Greenland, Charles Bock, and Joe Meno, as well as musicians Nathan Larson from Shudder to Think, Peter Case from The Nerves and the Plimsoles and more.
Mayhem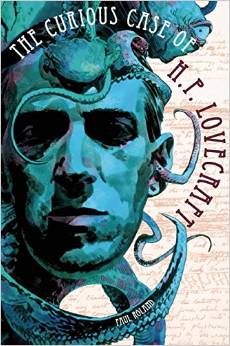 The Curious Case of H.P. Lovecraft by Paul Roland (Plexus) $19.95 – Comprehensive new biography of the man Stephen King called "the 20th century's greatest practitioner of the classic horror tale."
Humor
The Zombie Combat Field Guide: A Coloring and Activity Book For Fighting the Living Dead by Roger Ma $9.99
Essays, Outer Limits & Mayhem
More Curious by Sean Wilsey (McSweeneys) $22.00 – Essays originally published in places like Vanity Fair, GQ, McSweeney's, and elsewhere. "Whether Sean Wilsey's subject is rats, NASA, or a surreal road trip across America, the writing is animated and diverse, dappled with literary oddities and enlivened, always, by his eye for the absurd." -Jennifer Egan
Every Cradle Is a Grave: Rethinking the Ethics of Birth and Suicide by Sarah Perry (Nine-Banded Books) $12.00
The Atheist's History of Belief by Matthew Kneale (Counterpoint) $16.95 – Now in soft cover.
Jesus Never Existed:An Introducion to the Ultimate Heresy by Kenneth Humphreys (Nine-Banded Books) $10.00
Politics & Revolution
Invisible Hands: Voices from the Global Economy (Voice of Witness) $16.00 by Corinne Goria -The men and women in Invisible Hands reveal the human rights abuses occurring behind the scenes of the global economy. These narrators — including phone manufacturers in China, copper miners in Zambia, garment workers in Bangladesh, and farmers around the world — reveal the secret history of the things we buy, including lives and communities devastated by low wages, environmental degradation, and political repression.
Druuuuuugs
Mr Bud's Pot Smoking Games: 25 Fun Ways to Get Baked with Your Friends $14.95
Medical Cannabis Guidebook: The Definitive Guide To Using and Growing Medicinal Marijuana by Jeff Ditchfield and Mel Thomas $22.00
Sex Guides, Sex Culture, Erotica – Start your valentine's day shopping early!
Insatiable Porn: A Love Story by Asa Akira (Grove) $15.00 – Essays from this well-known adult movie actress.
Women with Handcuffs: Lesbian Cop Erotica ed. by Sacchi Green $15.95
Never Say Never: Tips Tricks and Erotic Inspiration for Lovers by Alison Tyler $15.95
Big Book of Submission by Rachl Kramer Bussel $15.95 – 69 Kinky Tales.
Bound for Trouble: BDSM Erotica for Women by Alison Tyler $15.95
Book Lovers: Sexy Stories From Under the Covers ed. by Shawna Kenney $15.00
Rookies Gay Erotic Fiction by Shane Allison $15.95 – Wet behind the ears. Rar!
Slave Girls: Erotic Stories of Submission by DL King $15.95
Gaysia Adventures In the Queer East by Benjamin Law $16.95
Kids Books
Mermaid In Chelsea Creek by Michelle Tea, illustrated by Polan Jason (McSweeney's) $13.00 – Now in soft cover.
DIY/Activity
Notebook of Nothings by Editors of McSweeney's $9.00 – Pages include pictures of: The World's Most Nonexistent Animal, Nirvana, The Part of the Donut that Doesn't Matter, The Lonely Half of Lost and Found, World's Most Edited Essay, An Unfolded Paper Airplane, A Penguin at an All-White Party, The Spiritual Weight Gained at Burning Man, and so much more!
Magazines
Dwell Feb 15 $7.50
Hi Fructose #34 $7.95
Juxtapoz #169 Feb 15 $6.99
Bizarre #222 $10.50
High Times Mar 15 $5.99
Fuel #18 Magazine $14.95
Dazed and Confused vol 6 Win 14 $10.99
Mojo #254 Jan 15 $9.99
Decibel #124 Feb 15 $5.95
Lit Journals & Poetry
Maintenant Issue #8: A Journal of Contemporary Dada Writing and Art ed. by Peter
McSweeneys #48 $26.00
Carlaftes and Kat Georges (Three Rooms Press) $15.00
Saint Friend by Carl Adamshick (McSweeneys) $20.00
Said Beauty to the Blues by Bill Campana $14.99