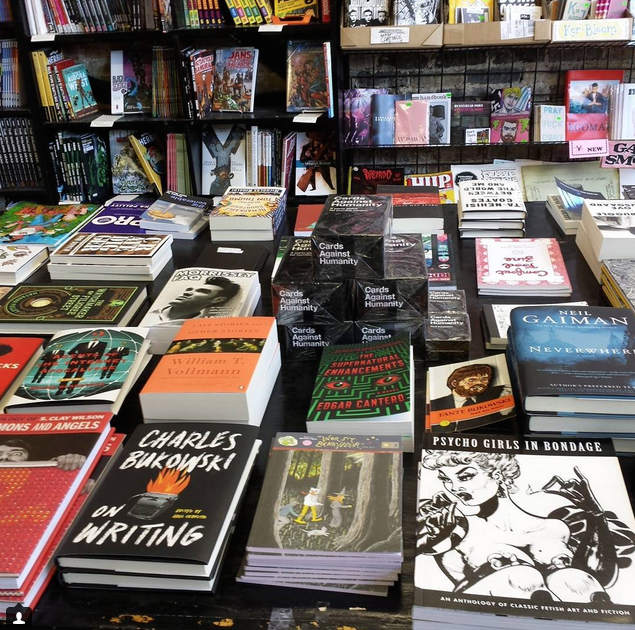 Welcome!
Zines
Big Sassy Piece #1 by Nicki Yowell $4.00
Future Obligations: A Small Collection Of Recent Drawings by Ben Chlapek $10.00
Sinew that Shrinks #2 by Jenna Brager $3.00
Judas Goat Quarterly #66 Sum 15 $1.50
Lazy Mom Easy Yum $10.00 – The weirdest food photos you ever did see.
Low Level #4 Cold Like Winter Used To Be $2.00
Gabbie $5.00
Not For You Stories Of Music and Work From the Precarious Service Industry by Matt Dineen $5.00
In The Garden Of Evil by Charles Burns (Pigeon Press) $50.00 – Limited Edition of 1000 copies, Signed and Numbered. Includes flexi-disc and download with exclusive Will Oldham song!
Absolute Tragedy by Connor Dabbs $2.50
How To Draw Comics The Ladydrawers Way by Anne Elizabeth Moore, Janelle Asselin, Nicole Boyett $7.00 – With Franny Howes, Delia Jean, Terri Kapsalis, Sheika Lugtu, Mardou, Melissa Mendes, Ray Swanson & Esther Pearl Watson!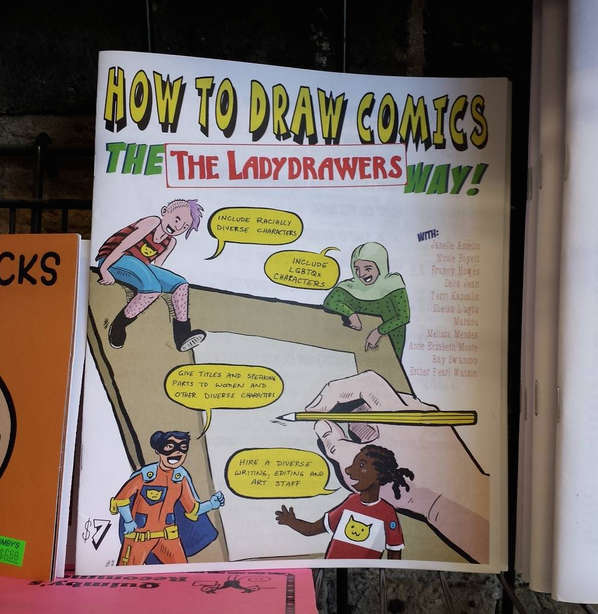 Graphic Novels & Trade Paperbacks
Worst Behavior (Jail Cells) by Simon Hanselmann (Pigeon Press) $12.00
Art Books
Street Messages by Nicholas Ganz (Dokument Press) #29.95
Enchanted Forest 20 Postcards by Johanna Basford $9.95
Fiction
Chinkstar by Jon Chan Simpson (Coach House Books) $18.95
Poetry
Pulp vs the Throne by Carrie Lorig (Artifice Books) $15.95
Music Books
Morrissey FAQ: All That's Left To Know About this Charming Man by D. Mickinney $24.99
Essays
On Writing by Charles Bukowski $25.99 – Sharing his insights on the art of creation.
Politics & Revolution
Between the World and Me by Ta-Nehisi Coates $24.00
Magazines
Materiel #3 $10.00 – Edmar Enterprises & friends!
Soiled #5 Cloudscapes $15.00
Mojo #261 Aug 15 The Who $10.50
Grunge'n'Art #3 A Contrast Between Elegance and Grunge $21.95 – For real, this is a real magazine.