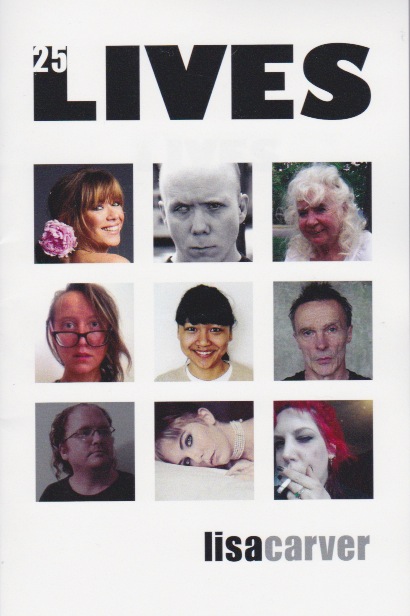 25 Lives by Lisa Carver $14.95 – 25 of the most unusual people Lisa Carver (Drugs Are Nice, Rollerderby) could find to talk to. A murderess, a serial killer escapee, a millionaire, a nillionaire, an underwater man, a happily untreated schizophrenic, a woman who is like a doll, a tiny man with one eye and hearing aides who finally got treated like a human being only when he crossdressed and more.
Zines
Lesbian Lexicon 3rd Edition (Pegacorn Press) $5.00 – The Lesbian Lexicon documents words invented to describe previously unnamed queer phenomenon, words already used in popular queer vernacular, and a few gay words of antiquity. After years of gently prodding Stevie Anntonym (the editor and genius behind this project), the Lesbian Lexicon has been revamped with many new hilarious additions from contributors all over the U.S. 40 page booklet is Risograph.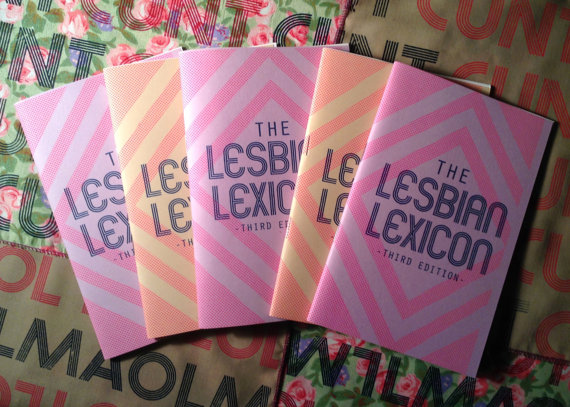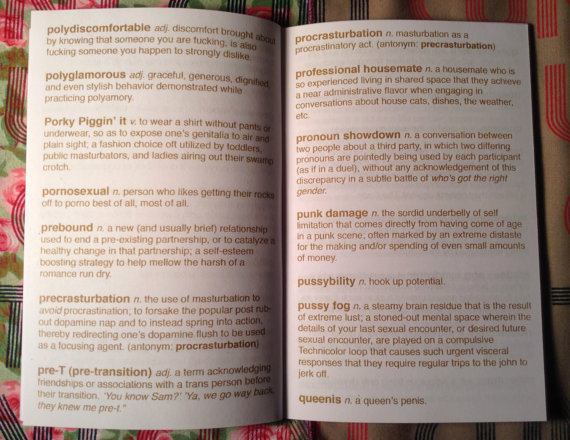 Velo Vixen #1 by Rachel Krause $4.00
500 Piece Tiger Puzzle by James Chrzan $10.00
Xerography Debt #37 $4.00
Museums Tell Me They Hate Me by James Payne $4.00
We Won't Move: Tenants Organize In New York City (Just Seeds) $12.00
Chicago Blue Line Harpoon Blues by Coriander Shapiro $8.00
Float A Fluxus Journal $6.00
The A-Zone and a Decade Of Anarchy In Chicago $2.00
Comics & Minis
Spectral Worlds by Lane Milburn $8.00
Cecil #1 by Jonathan Todd $2.00
Sheananigans vol 1 by Shea Brayley $3.00
Legends of Baseball #3 Connie Mack by R. Hendricks $1.00
Graphic Novels & Trade Paperbacks
Disillusioned Illusions by Greg Stump (Fantagraphics Underground) $30.00 – When a pair of washed-up silhouettes abandon the optical illusion business to make a graphic novel, they desperately hope the book will rocket them to fame and fortune. They'll do just about anything to finish their project — anything, that is, except put forth any kind of effort whatsoever. Instead, they enlist a Juilliard-trained actor named Rodney to bear the burden of the work while they bicker, smoke, and relax in the break room. But their ingenious attempts at evading the hard labors of proper storytelling backfire when the three become entangled in a labyrinthine narrative of deception, adoption, and betrayal. Alliances and identities are forged and discarded with the turn of a page as the trio hurtles towards a thrilling courtroom conclusion that threatens to pull back the curtain on closely-guarded secrets and conspiracies.
My Pet Human by Yasmine Surovec $12.99
A whole assortment of graphic novels (and comics too!) from JC Menu and Dominique Goblet in preparation for their event here on Tuesday the 11th at 7pm! Don't miss it!
Art & Design Books
The Pattern Base: Over 550 Contemporary Textile and Surface Designs by Kristi O'Meara & Audrey Victoria Keiffer $35.00
Parking Tickets: For Those Who've Crossed the Line Paperback by Shinebox Print $7.95
Fiction
Mammoth Book Of Diesel Punk by Sean Wallace (Running Press) $14.95
Guild Of Saint Cooper by Shya Scanlon (Dzanc) $14.95
Black Hole: A Novel by Bucky Sinister (Soft Skull Press) $15.95
Swords of Steel by various $10.00 – Short stories by musicians in metal bands.
Alice: Beware the Claws that Catch by Christina Henry $15.00 – A contemporary Alice in a run down metropolis getting revenge against violent men.
Hope For Film: From the Frontline of the Independent Cinema Revolutions by Ted Hope (Soft Skull Press) $15.95
Elvis Is King: Costello's My Aim Is True by Richard Crouse (ECW Press) $12.95
Alice in Chains: The Untold Story by David De Sola $27.99 – Finally.
Morrissey FAQ – All That's Left To Know About This Charming Man (Backbeat Books) $24.99
Sub Pop USA: The Subterranean Pop Music Anthology 1980-1988 by Bruce Pavitt (Bazillion Points) $34.95
Street Poison: The Biography of Iceberg Slim by Justin Gifford $25.95
Yurei: The Japanese Ghost by Zack Davisson (Chin Music) $22.95 – Zack Davisson writes about his personal experiences with Japan's vengeful spirit ghosts, or yurei, launching an investigation into the origin, popularization, and continued existence of yurei in Japan.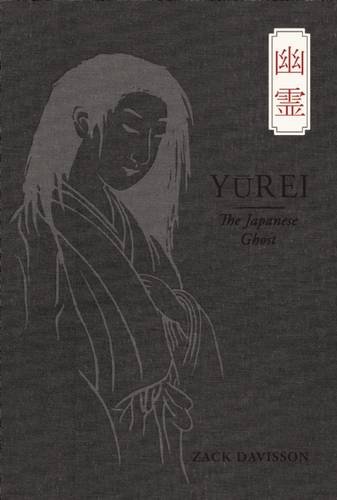 Gun, Needle, Spoon Paperback by Patrick O'Neil (Dzanc) $14.95 – During punk rock's heyday, Patrick O'Neil worked at the San Francisco's legendary Mabuhay Gardens. He went on to become the road manager for the Dead Kennedys, Flipper, T.S.O.L. and the Subhumans. This is the story of his his slide into drug abuse and life as an armed robber.
Mammoth Book Of Weird Records by Jim Theobald (Running Press) $14.95
The FBI Handbook Of Crime Scene Forensics: The Authoritative Guide To Navigating Crime Scenes $12.99
Politics, Revolution, Current Events
The Voice of Witness Reader: Ten Years of Amplifying Unheard Voices ed. by Dave Eggers (Raincoast Books) $20.00
This Changes Everything: Capitalism vs. the Climate by Naomi Klein $16.99 – Now in soft cover.
Food & Drugs Books
Slice Harvester: A Memoir In Pizza by Colin Atrophy Hagendorf $23.00 – The story of a punk rock slacker eating his way through NYC, a pizza slice at a time.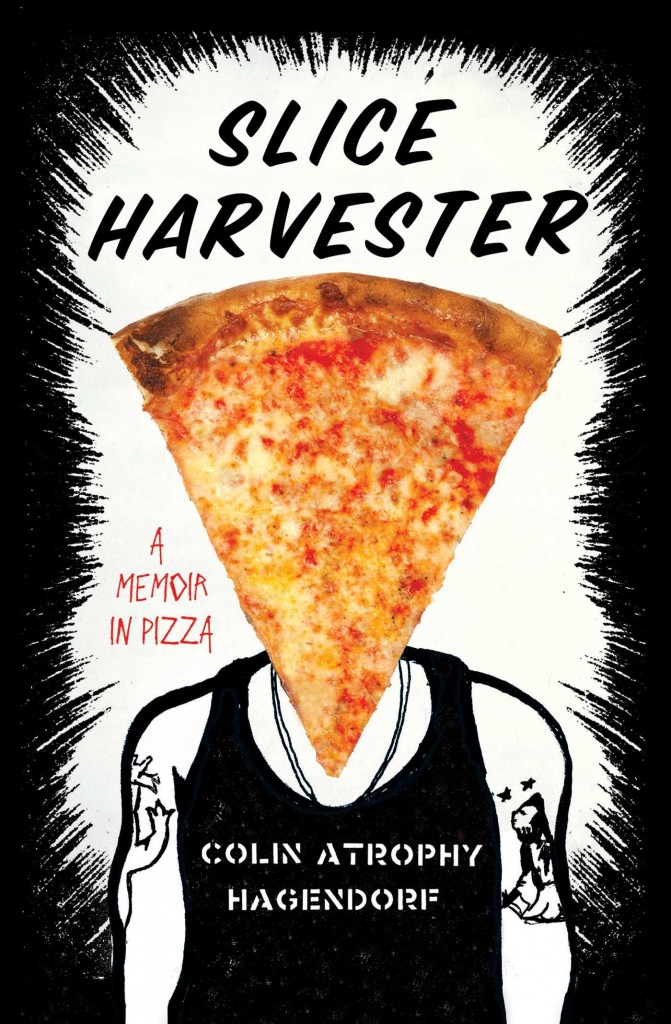 Hot Damn & Hell Yeah: Recipes for Hungry Banditos, 10th Anniversary Edition by Ryan Splint (Microcosm Publishing) $10.95
Marijuana: The Unbiased Truth About the World's Most Popular Weed by Kevin P. Hill $14.95
DIY Culture
Back To the Wild: A Practical Manual For Uncivilized Times (Process) $24.95
Body Modification Books
The World Atlas Of Tattoo by Anna Felicity Friedman (Yale University Press) $35.00 – Over 700 color illustrations! This volume considers historical and contemporary tattoo practices in Europe, the Americas, the Middle East, North and Sub-Saharan Africa, Asia, Australia, and the Pacific Islands. Fascinating text by tattoo experts exploring history and traditions as well as current styles and trends.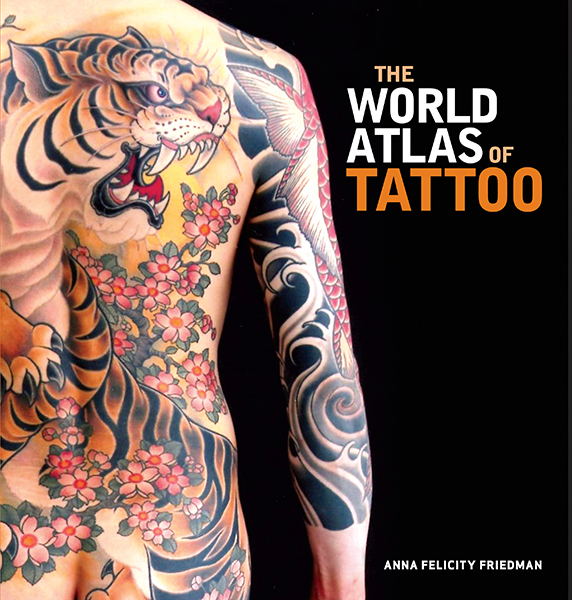 Humor
Parking Tickets For Those Who've Crossed the Line by Shinebox Print (Ulysses Press) $7.95 – To leave for the assholes. My favorite: "Is your name Katrina? Because this parking job's a disaster." -LM
Sexy Books
Mammoth Book Of Uniform Erotica Sex and Seduction In 40 Erotic Encounters by Barbara Cardy $14.95
Magazines
Juxtapoz #176 Sep 15 $6.99
AdBusters Sep Oct 15 $12.95
The Pitchfork Review #7 $19.96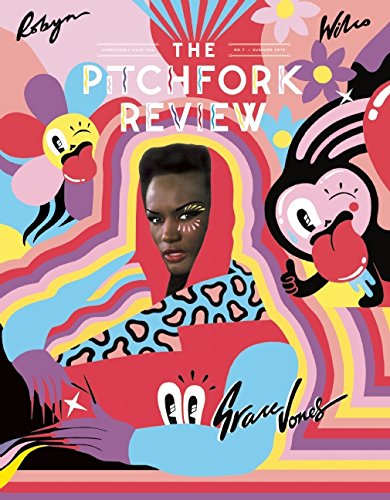 High Times Oct 15 $5.99
Mojo #261 Aug 15 The Who $10.50
Creative Nonfiction #56 Sum 15 $10.00
Chap Books
Anchored Disorder Poetry by Jon Dambacher $3.00
Kids Books
Hungry Roscoe by David J. Plant (Flying Eye Books) $17.95