Quimby's Cheap Poster Sale! Many prints and posters $5.00!
ZINES
Kiernan Dunn zines that all look awesome:
YOBO: You Only Butch Once Queer Reactions to Gender Presentation,
Joy of Missing Out: A Self Care Zine To Reduce FOMO
They Call Him Spooky: X-Files Fan Zine
We Are Not Alone: A Collection of Extraterrestrials by Kiernan Dunn $16.00
…and more!
Mountains Sound Like $2.50
Oh the Places Youll Float Oregon Part 1 by Jillian Barthold $4.00
Mug Shot: A Coloring Book $5.00
Blood on the Floor by Nolan Hirsley $20.00
Cards of Ingratitude by Jay Krevens $12.00
Employee of the Month by Raziel Puma $3.00
Proof I Exist #22 31 Days of International Zine Month by Billy Roberts $2.00
COMICS & MINIS
Cherry Tomatoes by Natalie Walser $6.00
Bright Nights by Jason Martin $4.00
Super Sikh #1 Takeoff and Landing and Super Sikh #1 Takeoff and Landing $3.99 each
GRAPHIC NOVELS & TRADE PAPERBACKS
Step Aside Pops: A Hark a Vagrant Collection by Kate Beaton (D&Q) $19.95
Pleasure: A Sexual Memoir $6.66
Marvels: You Either See it or You Don't by Brian Selznick $32.99
Island #3 $7.99 – Comics anthology
AAMA HC VOL 4 You Will Be Glorious My Daughter by Frederik Peeters (Self Made Hero) $19.95
ART & DESIGN
New Old School: Exploring the Modern Renaissance Of Old School and Neo Traditional Tattooing by Jakob Schulz $34.99
Little Book of Typographic Ornament by David Jury (Laurence King) $19.95
Cover Art: 20 Hanagable Prints For Book Nerds by Liz Emirzian $15.95
Walter Chandoha: Cat Photographer (Aperture) $29.95
Soviet Bus Stops by Christopher Herwig (Fuel) $32.50 – Photographer Christopher Herwig has covered more than 30,000 km by car, bike, bus and taxi in 14 former Soviet countries discovering and documenting these unexpected treasures of modern art.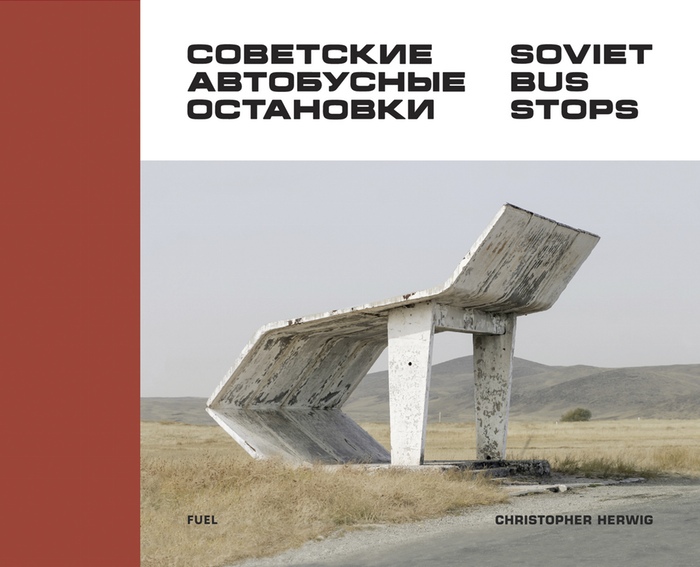 Graffiti Murals Exploring the Impacts Of Street Art by Patrick Verel $29.99
Street Art Santiago by Lord K2 $34.99
FICTION
The Emerald Light in the Air: Stories by Donald Antrim $16.00 – Artists, writers, lawyers, teachers, and actors make fools of themselves, have delusions of grandeur, talk and look for communion in a city. All stories that were published in The New Yorker.
Only the Animals: Stories by Ceridwen Dovey $25.00 – Short stories narrated by animals who have experienced atrocities from history.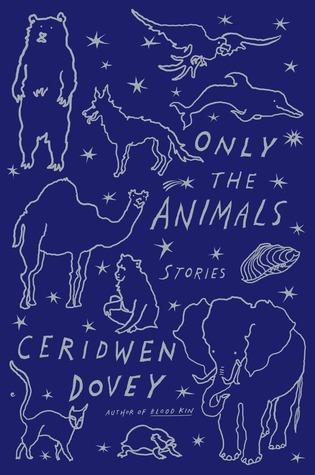 Purity by Jonathan Franzen $28.00
My Wet Hot Drone Summer – New Lovers #4 by Lex Brown (Badlands Unlimited) $12.95 – Doom Generation-esque sci-fi sex romp.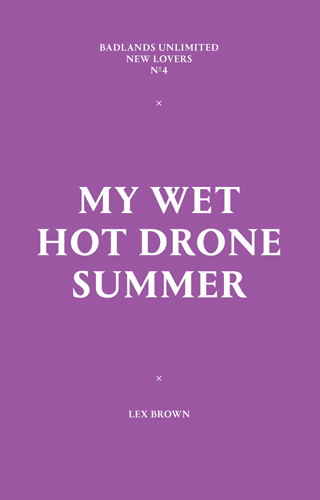 Little Sister Death: A Novel by William Gay (Dzanc) $26.95
Shark by Will Self (Grove Press) $16.00
Tale of the Teller of Tales: A Novel by Joshua Landsman $9.95
New and Improved Romie Futch by Julia Elliott (Tin House Books) $15.95
OUTER LIMITS & MAYHEM
Most Evil II Zodiac Case Solved by Steve Hodel (Rare Bird Books) $16.00 – The San Francisco Zodiac Serial Killer reveals his true identity. P.S. WRITTEN BY HIS SON.
Ghostly Encounters: Confessions of a Paranormal Investigator by Jeff Scott Cole and Jonathon Robson $24.99
John Wayne Gacy, Defending a Monster: The True Story of the Lawyer Who Defended One of the Most Evil Serial Killers In History by Judge Sam L. Amirante and Danny Broderick $14.99
UFO Dossier: 100 Years of Government Secrets Conspiracies and Cover Ups by Kevin D. Randle (Visible Ink Press) $19.95
Psychic Workbook Tools and Techniques To Develop Reliable Insight by Karen Fox (Schiffer) $24.99
Campfire Tales Great Lakes by Christopher Larson $16.99
Vampire Evolution From Myth To Modern Day by E.R. Guiley $24.99
Seeking Bigfoot by Michael Newton $24.99
ESSAYS
High Holiday Porn: A Memoir by Eytan Bayme $25.99 – Confessions of an adolescence even more awkward than yours.
Gamelife: A Memoir by Michael C. Clune $25.00 – A portrait Of the writer as a young role-player.
Mysteries of the Mall: And Other Essays by Witold Rybczynski $27.00 – 34 essays about topics as varied as shopping malls, the rise of college towns, our fascination with vacation homes, Disney's planned community of Celebration and more.
Tiny Taste Of Freedom by Gerd Dembowski $8.50
POLITICS & REVOLUTION
Understanding Mass Incarceration: A Peoples Guide to the Key Civil Rights Struggle of Our Time by James Kilgore (New Pres) $17.95
Constitutional Myths: What We Get Wrong and How to Get It Right by Ray Raphael (New Press) $17.95
Eleanor Marx: A Life by Rachel Holmes $35.00
Gay Revolution: The Story of the Struggle $35.00
FOOD & DIY BOOKS
CCCP COOK BOOK: True Stories of Soviet Cuisine by Olga and Pavel Syutkin (FUEL) $32.50 – 60 recipes with anecdotes and images sourced from original Cold War era Soviet recipe books.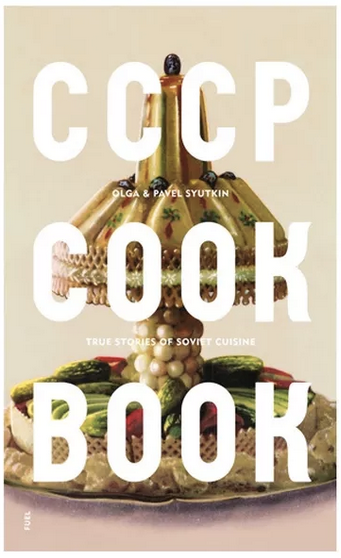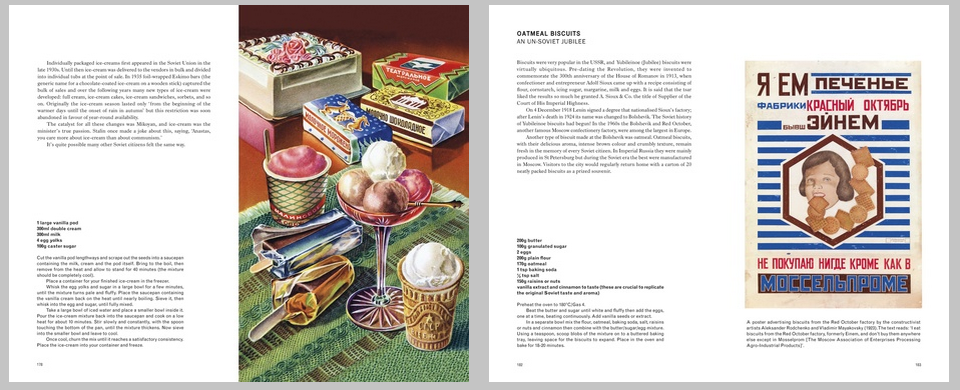 Yummy Kawaii Bento: Preparing Adorable Meals For Adorable Kids by Li Ming Lee $19.95
Beautiful You: A Daily Guide to Radical Self-Acceptance by Rosie Molinary $16.95
Brewers Tale: A History of the World According to Beer $16.95
MUSIC BOOKS
From the Graveyard of the Arousal Industry by Justin Pearson (Soft Skull/Counterpoint) $14.95 – West Coast noise and punk scene musician Justin Pearson runs the independent record label Three One G. He writes about such adventures as outsmarting skinheads, getting beat up on Springer, playing in bands (The Locust, Swing Kids, Some Girls and others) and getting chased out of town by angry audiences. From the author of
How to Lose Friends and Irritate People. Don't miss this!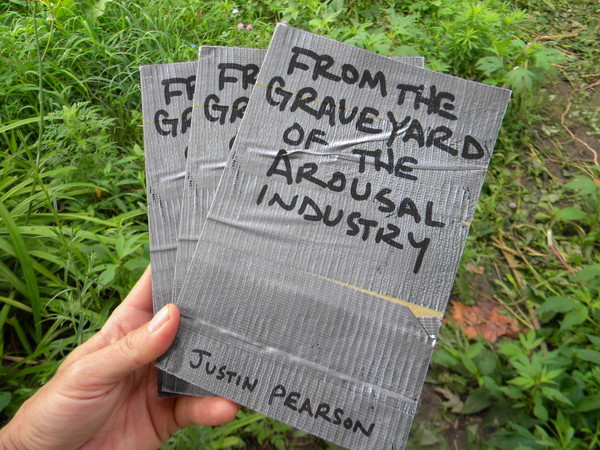 Three Songs, Three Singers, Three Nations by Greil Marcus (Harvard U Press) $19.95
Different Every Time: The Authorised Biography of Robert Wyatt by Marcus O'Dair (Soft Skull) $19.95 – As in the founding member of Soft Machine.
Tour Sucks Breakdowns, Break-Ups, Bellyaches, Bankrupts, Bringdowns, Blowouts, Bandits and Boozed-Up Berserkers by John A. Cahill $8.50
Free Pizza For Life Or, the Early Days of Plan-It-X Records by Chris Clavin $12.00
Song Machine: Inside the Hit Factory by John Seabrook $26.95
FILM BOOKS
National Treasure, Nicolas Cage: ECW Pop Classics vol 5 by Lindsay Gibb $12.95
SEXY
Elska #1 Local Boys Local Stories LVIV Ukraine $18.50
MAGAZINES
Filmme Fatales #6 One More Shot $16.00 – A quarterly zine about the places where film and feminism intersect.
Offscreen #12 People Behind Bits and Pixels $22.00 – With Zendesk co-founder Alexander Aghassipour; co-creator of digital product company ustwo, Matt 'Mills' Miller; travelling photographer and designer Dan Rubin; science and space geek Ariel Waldman; co-founder of SaaS company Basecamp, Jason Fried; and the one and only 'Godfather of the Web', Jeffrey Zeldman.
Tape Op #109 Sep Oct 15 $4.95
Modern Farmer #9 Fall 15 $7.99
Harpers Magazine Oct 15 $6.99
Far Ride vol 2 Documenting Cycling Journeys Around the World $18.00
Wire #379 Sep 15 $9.99
Make vol 47 $9.99
LIT JOURNALS
Parody vol 4 #1 $5.00
KIDS BOOKS
Flop to the Top by Eleanor Davis and Drew Weing (Toon) $12.95
Written and Drawn by Henrietta by Liniers (Toon) $12.95