Seven Inches to Freedom #13 by Joe Lachut $3.00
*ZINES*
Cometbus #57 by Aaron Cometbus $5.00 – This issue: Comics in New York. In this special 35 year Cometbus anniversary issue Aaron talks with a bunch of cartoonists, comics scholars, publishers, shopkeepers (Gabe Fowler at Desert Island!), and librarians. Check out that list of artists and authors tagged on this, yo! He asks nitty gritty questions about process, personal philosophy, longevity, personal history and quirks — all the juicy stuff. Awesome artist portraits by Nate Powell and a rockin' Jeffrey Lewis cover. -LM
Veneers: A Book of Short Stories by Dan Gleason, with illustrations by Luke Smarto $3.00 – Oh Dan Gleason, you dirty, dirty boy, we love you. One of our favorite local weirdos is back with the 58th book of his short stories, with awesome hilarious drawings by the great Luke Smarto. He knows life wasn't going to be one big, long, wacky roller-skating video game pizza party (he even says so). He declares his shortcomings to his own flawless crush with such sentiments as "I'm a man of low character – a morally bankrupt soul. That underhanded chap who taught tai chi classes to folks who weren't smart enough to know that he was faking tai chi." He declares his dislike for those moving to the City of Angels: "No, I'm not going to trip with you…snorting cocaine in the bathroom…You know, there is an age when drug abuse is no longer fashionable. I believe that age to be eleven." Sidenote: If you're lucky enough to be at Quimby's at the right time, you will see Mr. Gleason drop off his zines and you'll think to yourself, "That man has a golden voice and should at all times be on all radio stations." -LM
Summer Skin Comics and Poems by Rosie Accola $6.00
Restroom by Mosser $5.00
Mood Board #1 A Zine by Lise Freitas $6.00
Heaven in the Palm of Your Hand: A Crystal Users Guide by Luke Simon $10.00
*COMICS & MINIS*
Road of Serpents by Luis Colindres $11.00
Tales from the Mart #1 Cross Pollinated Chlorokill $2.99
Superfuckers Forever #1 by James Kochalka and Jake Lawrence $3.99
Cowboy by Gabe Howell $4.00
Pill Popper Sneak Peek by Mosser $1.00
Line and Hook by Ben Nadler and Alyssa Berg $10.00
*GRAPHIC NOVELS*
Friends is Friends by Greg Cook (First Second) $19.99
Kelly: The Cartoonist America Turns To, From the Pages of The Onion by Stan Kelly, ed. by Ward Sutton (IDW/Top Shelf) $19.99
Western Voyeur #1 by Nathan Cowdry $5.00
*ART, DESIGN & PHOTO BOOKS*
Darin Mickey: Death Takes a Holiday (JandL) ed. by Jason Fulford $40.00 – Photos of independent record shops that opened in the 1960s-80s in NY, NJ and Pennsylvania, many of which are now on their last legs, or have recently been shuttered, showing a community of beautiful recluses brought together by obsession and compulsion.
Russian Alphabet Colouring Book, Illustrated by "Amanita" Alexander Erashov., ed. by Damon Murray & Stephen Sorrell (Fuel) $18.95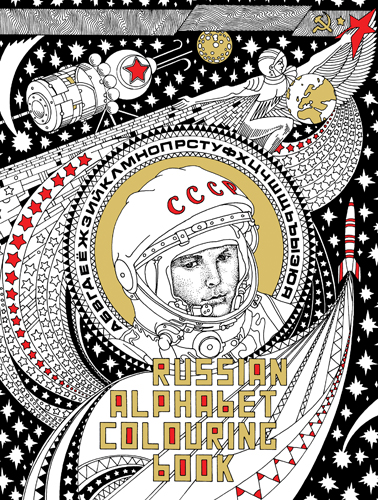 *FICTION*
Eileen by Ottessa Moshfegh $16.00 – A lonely young woman working in a boys' prison outside Boston in the early 60s is pulled into a very strange crime.
Gentleman: A Novel by Forrest Leo $26.00 – In the spirit of Wodehouse and Monty Python, about a famous poet in Victorian London poet who inadvertently sells his wife to the devil (the polite "Gentleman" of the title ) — then recruits a band of adventurers to rescue her. Now with more anarchist-fearing bobbies!
*FOOD BOOKS*
Foraging and Feasting: A Field Guide and Wild Food Cookbook by Dina Falconi with illustrations by Wendy Hollender (Botanical Arts Press) $40.00
*FILM & MUSIC BOOKS*
Belladonna of Sadness: A Companion Book to the 1973 Cult Japanese Anime Film by JC Gabel and Jessica Hundley (Hat & Beard Press) $60.00 – The final film in the adult-oriented Animerama trilogy, a visual spectacle of the film, loosely inspired by La Sorcière, Jules Michelet's 1862 history of witchcraft and the occult, this book tells the story of a young woman who makes a pact with the devil to exact revenge after being raped and driven from her home. Spectacular watercolor paintings by Kuni Fukai marry the art nouveau artifice of artists like Aubrey Beardsley to '60s psychedelia; the film's North American distributor, Cinelicious Pics, describes it as "equal parts J.R.R. Tolkien and gorgeous, explicit Gustav Klimt-influenced eroticism." This first printing of the book will include a Blu-ray disc of the 4k restored version of the feature film (!), with bonus features including interviews with the director, composer and illustrator of the film, original trailer and more. Once the first printing of the book is sold out, the Blu-ray will not be included with any future printings!
Stray Cat Struts: My Life as a Rockabilly Rebel by Slim Jim Phantom $25.99
Uproot: Travels in 21st Century Music and Digital Culture by Jace Clayton $16.00
*POLITICS & REVOLUTION BOOKS*
End of Tsarist Russia: The March to World War I and Revolution by Dominic Lieven $18.00
*MAGAZINES*
Maximumrocknroll #400 Sep 16 $4.99
Frankie #72 $14.95
Smith Journal #19 $17.99
Wire #390 Aug 16 $9.99
Cannabis Now #21 the Art Issue $7.999
Harpers Magazine Sep 16 $6.99
Raw Vision #90 Summer 16 $14.00
THC the Hemp Connoisseur Sum 16 $6.99
Shindig #57 Beach Boys Pet Sounds $12.99
Tattoo Energy #102 $.99
Weed USA 2016 Special Newsweek Edition: Is America Ready For a Cannabis Revolution?  $10.99
Archer #6 16 Australian Journal of Sexual Diversity $14.95
Mous Magazine #1 Live/Inform/Design/Create/Fornicate $22.95
Artdependence Magazine #3 $11.90
*LIT JOURNALS & CHAP BOOKS*
N+1 Dirty Work #26 Worst Election Year Ever $14.95
Overtime Hour 41 At the Wheel of the Western World by Dave Barrett $2.00
Birds Eye by Adina K. Burke $5.50