Zines
Letters From My Exes #1 by Tiffany $2 – You'd publish letters from your ex you met at the three-day Phish festival if they were shitty enough, wouldn't you? Or if they detailed a personal drug history? Tiffany would. The best part: the e-mail that shuts down the correspondence with "This is Mauro's wife..we have two kids and live in brooklyn..do you know this?" A peek inside something I feel like I shouldn't be spying on but I can't resist. -LM
You Must Always Have a Secret Plan #8 $3
Homesick #1 by Amy Madden $3
Smudge vol 2 #1 by Clay Hickson & friends (Tan n Loose) $5 – In this issue: Buttons for a Reasonable Tax Code by Christen Carter, Hockey With Horsepower by Ryan Filchak, On The Grid with Joe Winer, Dilute Your Brand by Eva Claycomb, In Praise Of: Breakfast by Liana Jegers and much more!
Hey Lady #8 Vandana Shiva by Regina Schilling & friends $5 – A zine where every issue collects original art by different artists devoted to a particular woman. This issue is about environmental activist and thinker Vandana Shiva. Comes with a button! Cardboard cover, color xerox inside. -LM
Comics & Minis
And I Shall Sing Beautifully by Krystal DiFronzo $12 – An awesome collection of drawings and collages featuring a cut-out wraparound cover. Merges ancient art motifs with diaristic reflections. A really engaging art object! -Lane
Pallor Pink Anthology vol 4 Cheers Celebration of Artists of Color $15 – An anthology of comics, art, and writing by young artists of color. Moving and personal material with an emphasis on memoir. Features a full-page foldout comic strip: "Drag But Make it About Race". Beautifully printed in two-color risograph by Perfectly Acceptable Press. -Lane
Cherry Slimeade #1 $5
Graphic Novels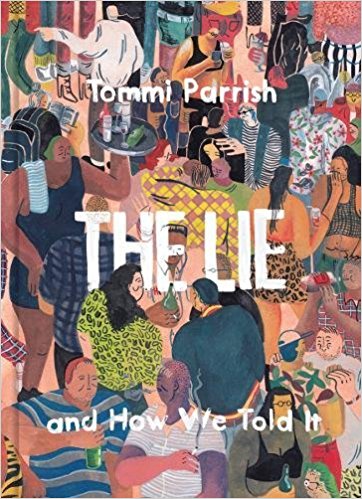 The Lie and How We Told It by Tommi Parrish (Fantagraphics) $24.99
Kitaro The Vampire Slayer by Shigeru Mizuki (D&Q) $12.95
Politics & Revolution
When They Call You a Terrorist: A Black Lives Matter Memoir by Asha Bandele and Patrisse Cullors $24.99 – With a foreword by Angela Davis.
Art Books
Sad Stuff On the Street by Greg Larson and Sloane Crosley (ammo) $14.99 – A sometimes humorous, yet often sad tribute to the untold stories of detritus found on the streets of cities around the world. Featuring photographs and short essays from Lin-Manuel Miranda, Amy Sedaris, Salman Rushdie, Miranda July, Michael Chabon, Ben Gibbard, Jesse Eisenberg, and by other sad stuff spotters across the globe, this collection chronicles the cast-offs of our daily lives and speculates on their origin and on their demise.
Space Colonies: A Galactic Freeman's Journal by Fabian Reimann (Spector Books) $15 – A visionary assemblage of historical, present-day and speculative material on space colonies, inspired by the culture of the Whole Earth Catalog.
Health
Mine! A Planned Parenthood Comics Anthology (ComicMix) $24.95 – A celebration of liberty and freedom for all benefitting Planned Parenthood.
When Walls Become Bridges: A Journey of Discovery to Heal and Conquer Hatred by Stuart Lewis $16.99
Book for Hard Times: Meditations and Comfort $1
Sage Liskey stuff: How to Trim Weed Fast $12, Your Highest Form One Minute Happiness $2.50, Soulular Potential the Order Radical Cats $2.50
Millennial's Guide to Fighting Fascism $4
Organizing Without Organizations: Guide for People Taking Action Without Institutions $4
Humor
Trump's ABC by Ann Telnaes (Fantagraphics) $12.99
Mags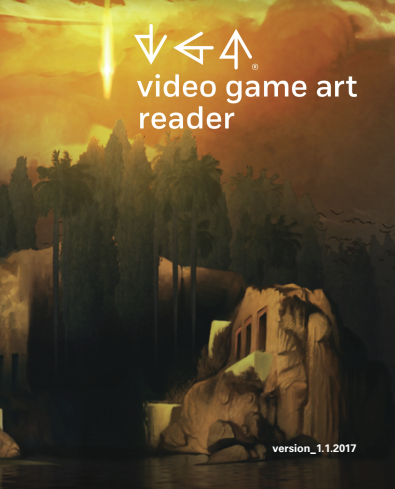 Video Game Art Reader #1 $20 – The VGA Reader is a peer-reviewed journal for video game audiences and video game practitioners interested in the history, theory, and criticism of video games, explored through the lens of art history and visual culture. Its primary aim is to facilitate conversation and exploration of video game art, documenting and disseminating discourse about the far-reaching influence of video games on history, society, and culture.
The Exhibist Magazine: Contemporary Art From Turkey, issues #12 & #13, $10 each
Frankie #80 $15.95
Tape Op #123 $6.95
Mojo Feb 2018 $10.99
Lit Journals, Chap Books & Poetry
Slightly Foxed: The Real Readers Quarterly Winter 2017 $18
Tethers by The Broken Nose Collective $15
The Doctor Series by Sean Flaherty $20 – A series of poems about a late poet's experience with cancer.
Lantern #1 Jan 2018 (Entropic Press) $4 – New local lit journal with a zine format.
Other
More stickers by Corinne "Hate Baby" Halbert $3
Cinema Sewer Enamel Pin $8