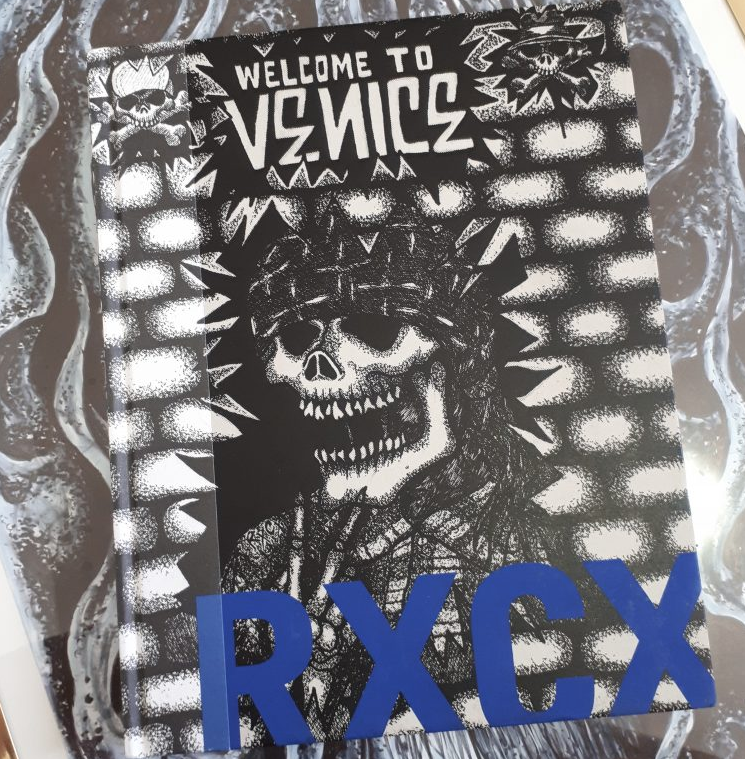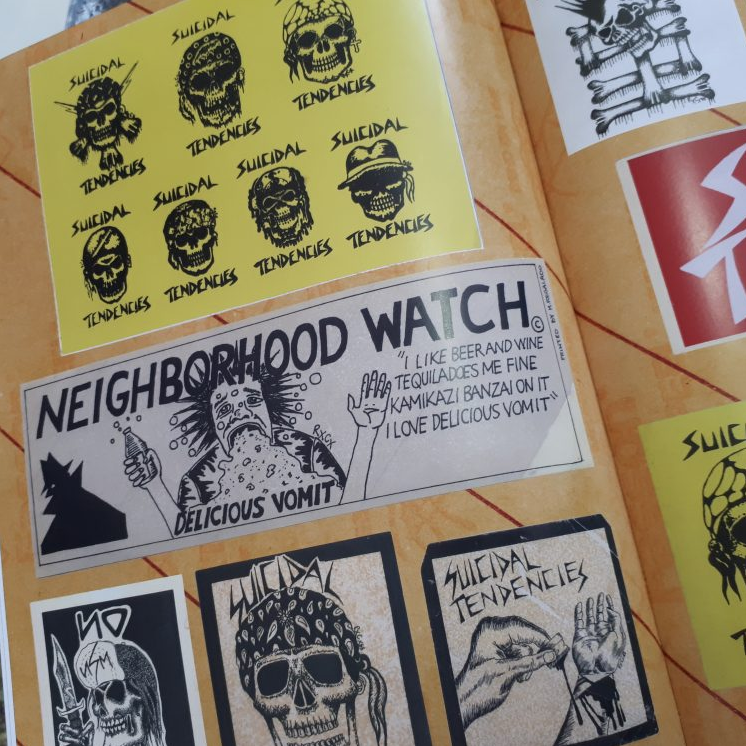 Welcome to Venice Rxcx by Ric Clayton (Kill Your Idols) $45 – Book featuring the work of the guy who does the art work for the Suicidal Tendencies, lots of like-minded bands, LA skate graphics n more. All I wanted was a Pepsi, but I got this book instead. -Liz M.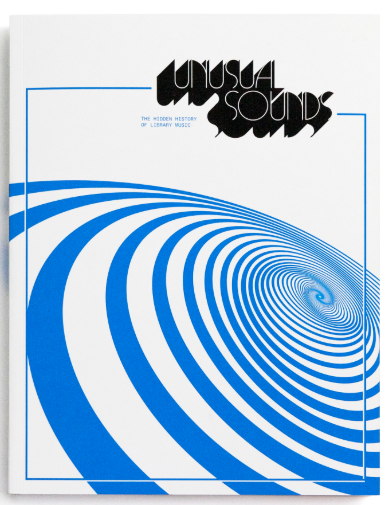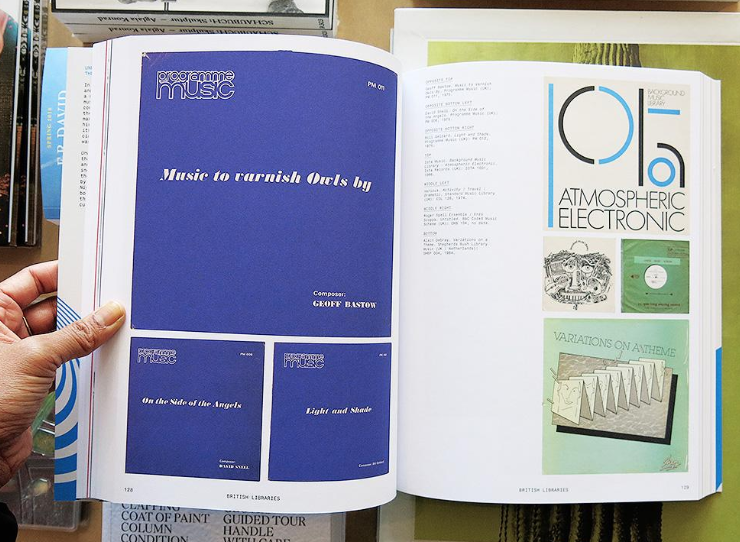 Unusual Sounds: The Hidden History of Library Music by David Hollander (Anthology Project) $55 – A deep dive into the music used during heyday of low-budget TV and scrappy genre filmmaking, when producers who needed a soundtrack for their commercial entertainments could reach for a selection of library music: LPs of stock recordings whose contents fit any mood required. Featuring histories, interviews, & visuals. Even George A. Romero used library music in Night of the Living Dead, which is why he wrote the intro to this examination of this unique genre at the nexus of art and commerce.
Zines
Riot Grrrl Reviews #2 June 18 by Jolie Ruin $2
New titles from Chicago print artist Keith Herzik
Interim by Kayle Karbowski $20
alchemy zines by Brian Cotnoir
Just Encased #2 Curated by Danielle Susi $7
Comics & Minis
My Green Tessellated Boudoir Winter by Krystal DiFronzo $15
Like a Garment That Gapes by Jameson Skelton Doody $5
New titles by H Tweedell
Graphic Novels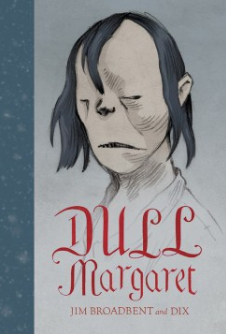 Dull Margaret by Jim Broadbent & Dix (Fantagraphics) $29.99 – Jim Broadbent, the British actor who is in, like everything, from Harry Potter to Game of Thrones (?!), collaborated with the Guardian cartoonist Dix in this book, inspired by the Pieter Bruegel the Elder's Dulle Griet (1561) painting (aka "Mad Meg") of a woman with a sword in one hand in front of the mouth of hell.
Father by Gabriel M. Howell $20
Eric by Tom Manning $24.99
Let's Make Comics: An Activity Book to Create, Write, and Draw Your Own Cartoons by Jess Smart Smiley $12.99
Luisa, Now and Then by Carole Maurel (Humanoids) $29.95 – At 32, Luisa encounters her 15-year-old self.
Out in the Open by Jesús Carrasco (Self Made Hero) $24.99
Art & Design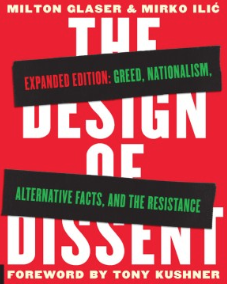 The Design of Dissent: Greed, Nationalism, Alternative Facts, and the Resistance by Milton Glaser / Mirko Ilic $25
Skin & Ink: Illustrating the Modern Tattoo by Sandu (Gingko Press) $39.95
Far Fetched Inversosimilie by Jesse Jacobs (Tabularasa Edizioni) $36
The Creature Garden: An Illustrator's Guide to Beautiful Beasts & Fictional Fauna by Harry Goldhawk / Zanna Goldhawk $25
Politics & Revolution
90s Bitch: Media, Culture, and the Failed Promise of Gender Equality by Allison Yarrow $16.99 – Examines the history of women in the 1990s, during which American society grew increasingly hostile to women who dared to speak up.
Rendezvous With Oblivion: Reports from a Sinking Society by Thomas Frank $25 – The founding editor of The Baffler and acclaimed author of Listen, Liberal presents a collection of scathing interlocking essays denouncing the four-decade economic battle in America that has culminated in today's devastating levels of financial inequality.
Outer Limits
Magic Medicine: A Trip Through the Intoxicating History and Modern-day Use of Psychedelic Plants & Substances by Cody Johnson $24.99
Film & Music Books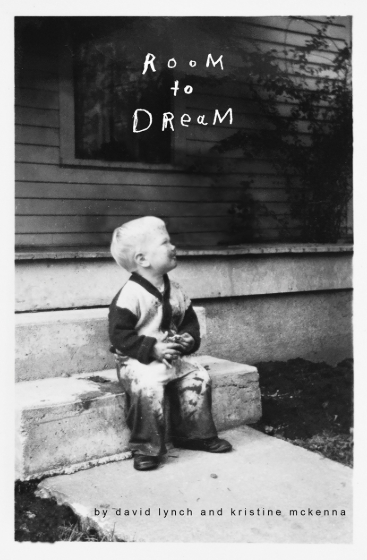 Room to Dream by David Lynch / Kristine McKenna $32 – Part memoir-part bio, McKenna talks to people in Lynch's life, they talk smack about him and then he refutes it! What an idea! – Liz M.
The Yacht Rock Book: The Oral History of the Soft, Smooth Sounds of the 70s and 80s by Greg Prato $22.95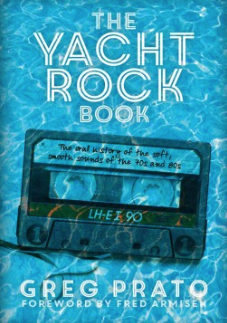 Sex Guides & Culture

Many Love: A Memoir of Polyamory and Finding Love(s) by Sophie Lucido Johnson $16.99
Magazines
Lacunae vol 1 An Undergraduate Journal for Queer of Color Critique $12
RFD #174 Sum 18 Amuse Us $11.95
Fortean Times #367 $12.50
Mojo #296 $11.25
Shock Cinema #54 $5
Lit Journals & Chap Books
Staind vol 2 The Shame Issue $15
Swiping Right and Other Regrets by Noelle Pouzar $12
Tilde # 1 $7
Submerging #3 Where Are We In the Story $6
…and as usual, much, much more!