Your Focus Chamber Awaits by Sean Christensen and Theo Ellsworth $20
Zines
Plant Parenthood by Heather Anacker and Krista Feld $9.99
Caboose #11 by Liz Mason $4 – Knowledge gained from loss of pets and parents.
Rejected Zine #2 $3
We The Drowned #2 by Jonas $3
Zeromile #11 ($5) & #12 ($10)
Maniac at Large by Corey J. Brewer $15
Sunkissed Moon Is Weak with Gravity by Daniella Thach $10
Bad Shape by Harry Elfenbaum and Wade Howard $20
MisMerchd #1 The Everyday Value Issue by Heather Link Bergman $5
Every Mark I Ever Made by Well Piersol $4
Llill Leftist Leaflets in Little Libraries $5
Slave Nation #1 by Frank Kwiatkowski $5
Raw Fury #5 by Peter Bergman $20
Bad Egg (various issues) $5-$10
Cleft Land #1-#5 $1 each
A is for Asexual $1
Tea and Butterflies #1 & #2 $1 each
Fat Dracula by rlarsen4 $5
Razorblades and Aspirin #5 by M. Thorn $8
Comics
Fine: A Story by M. Centeno $8
Stuff from Cold Cube Press: Endman by Karissa Sakumoto $10 + Behind Is Late by Cynthia Alfonso $20
Stub My Toe by Wade Howard $5
Cheesecake by M. Sabine Rear $8
Vanitas by Bee Ebben $5
Its Ok To Be Sad by Kevin Budnik, various issues $3
Coffee Spoons #4 by Megan Kirby $8
Graphic Novels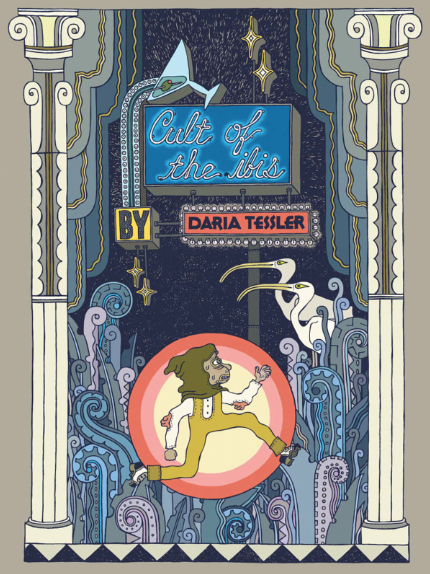 Cult of the Ibis by Daria Tessler (Fantagraphics Underground) $29.99
Is This How You See Me by Jaime Hernandez (Fantagraphics) $19.99 – Don't miss Jaime here next week, on Monday, March 11th, in convo with Anya Davidson.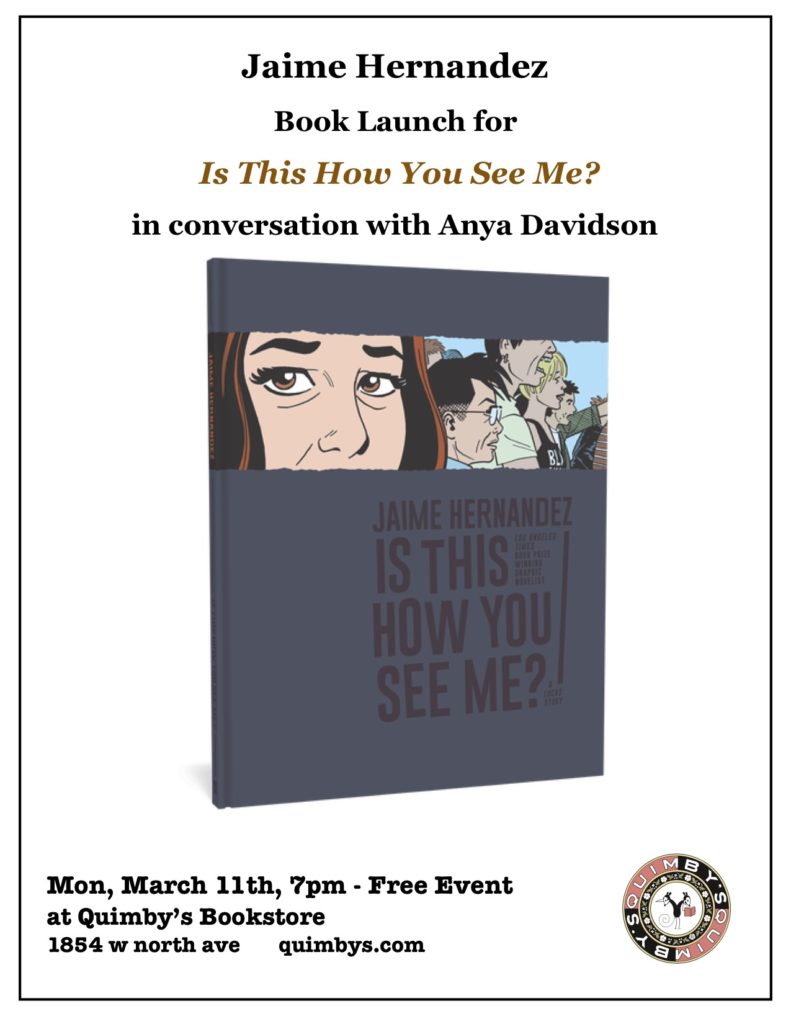 This Woman's Work by Julie Delporte (D+Q) $24.95
Kid Gloves: Nine Months of Careful Chaos by Lucy Knisley $19.99
The Perineum Technique by Ruppert / Mulot (Fantagraphics) $19.99
Shazam!: The Golden Age of the World's Mightiest Mortal by Chip Kidd / Geoff Spear $24.99
A Fire Story by Brian Fies $24.99
Politics & Revolution Books
She the People: A Graphic History of Uprisings, Breakdowns, Setbacks, Revolts, and Enduring Hope on the Unfinished Road to Women's Equality by Jen Deaderick, illustrated by Rita Sapunor $17.99
Feminism for the 99 Percent: A Manifesto by Cinzia Arruzza / Tithi Bhattacharya / Nancy Fraser (Verso) $12.95
The Women's Suffrage Movement edited by Sally Roesch Wagner $18
Pleasure Activism: The Politics of Feeling Good edited Adrienne Maree Brown (AK Press) $20
Culture and Resistance: Conversations With Edward W. Said by Edward W. Said / David Barsamian (Haymarket Books) $17.95
Love and Resistance: Out of the Closet into the Stonewall Era edited by Jason Baumann $24.95
Art, Design & Photo Books
Dead Skin by Wade Howard $24.99
Song Of Songs illustrated by Samo Frosh $20
Music & Film Books
33 1/3: The Shangri-las' Golden Hits of the Shangri-las by Ada Wolin $14.95
Caddyshack: The Making of a Hollywood Cinderella Story by Chris Nashawaty $17.99
Essays
Brilliant, Brilliant, Brilliant Brilliant Brilliant: Essays by Joel Golby $16
Fiction
Flash and Filigree by Terry Southern $16 – New edition.
The Sea Beast Takes a Lover: Stories by Michael Andreasen $17
Gingerbread by Helen Oyeyemi $27
Mayhem & Outer Limits
I'll Be Gone in the Dark: One Woman's Obsessive Search for the Golden State Killer by Michelle McNamara $17.99
Evil: The Science Behind Humanity's Dark Side by Julia Shaw $24
Skeleton Keys: The Secret Life of Bone by Brian Switek $26
Magazines
Wicked Vision Magazine vol 13 Jan Feb Mar 2019 $18
Bitch #82 $7.95
Create Magazine #13 $15
Murder Most Foul: World's Number One True Crime Quarterly #111 $10.99
Jacobin #32 $12.95
Nostalgia Digest Spring 2019 $4.50
In These Times March 2019 $4.95
Fortean Times #376 $12.40
Lit Journals, Poetry & Chap Books
Overtime Hour 51 How the System Works by Laura Wyckoff $2
Love Calls Out To Love by J Blake Gordon $10
George Oppen Memorial BBQ A poem by Eric Tyler Benick $12
Misrule by Adam Tedesco $10