New stuff from Dan Clowes, Gilbert Hernandez, a new issue of Show Me the Money, a new issue of comics anthology Pood, a Claire Rojas book, and the last David Foster Wallace book of fiction before he passed on, The Steampunk Bible and more!
And look what some silly goose posted here!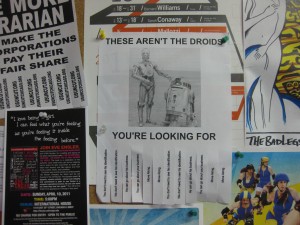 And don't forget at 7pm tonight, Sat 4/16: Shappy Seasholtz & Cristin O'Keefe Aptowicz read!

ZINES & ZINE-RELATED BOOKS!
Show Me The Money #34 $2.50
So This Is What It's Come To – A Comic Zine About the Trials and Tribulations of OK by Liz Prince, Leslie Perrine, Kettner, and Ramsey Everydaypants $3.00
Punks Git Cut by Jay Howell $6.00
I Remember You #1 by Bryan Riek $3.35
Hack This Zine #10 Spr 10 Fuck the Binary System $2.15
Hackbloc – How To Make Friends With Volcanoes Anarchy Hacking and Mental Health $1.25
Cryptic Slaughter #25 $1.25 – Giovanni has been around the world and has a lot to say and what we get are words on Turkish media, zine libraries, travel food, tea-drinking, trains, his fallout with the punk scene and more. The first issue in five years!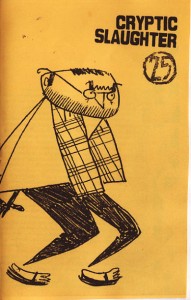 OCD – An Activity Book For Grown Ups $3.25
Awesome Science Posters It All Starts With Oxygen $6.50
Travel Magic #1: A Cross Country Travelogue About Freedom and Luck by Megan Speers $3.00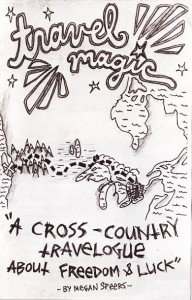 All of My Friends Are Dead #1 An Activity Book For Homicidal Humans by Amanda B. $3.00
Adita #0 $.50
Shoganai $3.00
Jimmy #1 Male Intimacy $7.00
Kings – An Illustrated History of the World's Best Hawaiian Sweet Bread by Christina Seo $3.00
Drama Award Greatest Improvement In Dance by Edgar Amaya $4.00
Meat #3 by Adrian Lourie $20.00
Plastic Knife #6 & Black Paint Gold Wire #8 Split Zine $2.00
Are You a Boy or a Girl #1 by Jen Jessey $2.00
COMICS & MINI COMIX!
Monster Comic by Paul Lyons/Fort Thunder $20.00
Pood #3 (Big If) $4.50 – Newpaper style comics anthology featuring Hans Rickheit, Joe Infurnari and more.
Karl Wirsum  – Drawings 1967-1970 (Picturebox) $18.00
Frankie's Dreams #1 by Claire Krueger and Frankie $1.00 – A little book of surreal dream sketches. Mysteries!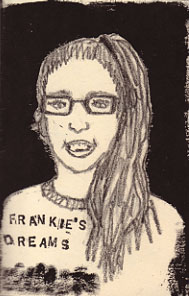 Human Condition #1 by Ian McDuffie $8.00
Coup #1 by C. Eifler and C.Lodwick $3.00
Old Master #1 by Carter Lodwick $1.00
Bang Gang #1 by William Cleveland, Ian Endsley, Carter Lodwick and Talya Modlin $2.00
Solid Silver – All Deez Femalez Crawl split minicomic – The Louie Jean Johnston Story – This Right Heres a Panty Dropper by Matt Runkle and Amanda Verwey $5.00
1998-2008 Collection Portefeuille #3 by IRIS/Mille Putois $5.00
Kus #6 Baltic Comics Magazine $4.50 – Way crazy awesome anthology, for real from the Baltics. And we have some back issues too. Has to be seen to believed.
Seasonal #1 by Bobbi Parry and Sarah Morton $7.00
ART & DESIGN BOOKS!
Street Art – Contemporary Prints by Riikka Kuittinen (V and A) $25.00
Everything Flowers by Claire Rojas (Chronicle) $22.95 – The beautiful and exotic paintings of Clare Rojas. One of the San Francisco Bay Area's most beloved art stars, Rojas is influenced by craft, folk art, and the beauty and wisdom of the garden. Her work weaves together flowers, plants, animals, and various folk figures to create mysterious narratives. Through the language of flowers delicate yet resilient, powerful yet flexible Rojas tells enchanting stories with color.
3D Type Book by Agathe Jacquillat and Tomi Vollauschek and FL@33 (Laurence King) $29.95
Made in Russia Unsung Icons of Soviet Design by Michael Idov (Rizzoli) $25.00
In the Wilds: Drawings by Nigel Peake (Princeton AP) $22.95
Money – Everything You Never Knew About Your Favorite Thing to Save, Spend, and Covet by Sandra and Harry Choron (Chronicle) $18.95 – This miscellany explains our fascination with money and how it has shaped our world. Vintage photographs and artwork illustrate surprising facts, lists, and trivia about forgotten financial catastrophes and famous bank robbers, the history of bankruptcy and ancient money gods, wacky cash-related slang and get-rich-quick schemes for the ages.
GRAPHIC NOVELS & TRADE PAPERBACKS!
Mister Wonderful: A Love Story by Dan Clowes (Pantheon) $19.95 – This new graphic novella expanded from a serial that ran in the New York Times Magazine is about a blind date gone crazy. With lots of Clowes style loathing on the part of a schlubby, broke, lonely divorcé, but also a little sweetness too.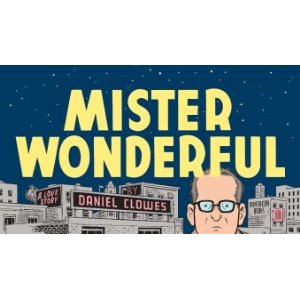 Love From the Shadows by Gilbert Hernandez (Fantagraphics) $19.99 – The third in Gilbert Hernandez's line of original graphic novel hardcovers featuring Love and Rockets' "Fritz" in her guise as a Z-movie actress (the first two were Chance in Hell and The Troublemakers) is a trippy thriller that stars Fritz in no fewer than three roles. A beautiful waitress (Fritz, of course) and her hospital nurse brother (also Fritz) visit their estranged father, a once successful but now retired writer (amazingly enough, also Fritz), in order to find out the true reason why their mother committed suicide. There's also a venture into ghost territory, with frauds bilking the gullible and Fritz's character(s) right in the middle.
Safe Area Gorazde Special Edition by Je Sacco (Fantagraphics) $29.99 – All fancy and in hardcover.
I Will Bite You and Other Stories by Jospeh Lambert (Secret Acres) $14.00
Reunion by Pascal Girard (D&Q) $19.95
Mercury by Hope Larson (Simon) $19.99
Mort Finkelman Presents Giant Sized Tales To Suffice by Kenny Keil $14.99
Sleepyheads by Randall C (Blank Slate) $24.99
Runaways TPB vol 1 Pride and Joy by Brian K. Vaughan (Marvel) $9.99
Empire State A Love Story or Not by Jason Shiga (Abrams) $17.95
DIY!
Lost Wisdom: Celebration of Traditional Knowledge From Foraging and Festivals to Seafaring and Smoke Signals by Una McGovern and Paul Jenner (Chambers Harrap) $16.95
Urban Homesteading: Heirloom Skills For Sustainable Living by Rachel Kaplan (Skyhorse) $16.95
Cooking for Geeks: Real Science, Great Hacks and Good Food by Jeff Potter (MO) $34.99 – Information covered in this book include how to initialize your kitchen and calibrate your tools, the important reactions in cooking, such as protein denaturation and caramelization, firsthand insights from interviews with researchers, food scientists, knife experts, chefs, writers, chemists and more!
The Repurposed Library: 33 Craft Projects that Give Old Books New Life by Lisa Occhipinti and Allyson Gowdy Thayer (STC) $24.95
FICTION!
The Pale King by David Foster Wallace (LB&C) $27.99 – The agents at the IRS Regional Examination Center in Peoria, Illinois, appear ordinary enough to newly arrived trainee David Foster Wallace. But as he immerses himself in a routine so tedious and repetitive that new employees receive boredom-survival training, he learns of the extraordinary variety of personalities drawn to this strange calling. And he has arrived at a moment when forces within the IRS are plotting to eliminate even what little humanity and dignity the work still has. The Pale King remained unfinished at the time of David Foster Wallace's death, but it is a deeply compelling and satisfying novel.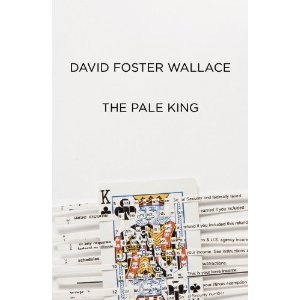 Ambient Parking Lot Pamela Lu $14.95
Walking to Hollywood – Memories of Before the Fall by Will Self (Grove) $24.00
Typewriter Is Holy by Bill Morgan (Counterpoint) $15.95
Into the Wild Nerd Yonder by Julie Halpern (Square Fish/Feiwel) $9.99
Mild Form of Madness vol 1 by Robbie Rimsky (Walton Street Pub) $20.00
Great Frustration Stories by Seth Fried (Soft Skull) $14.95 – Seth Fried balances the dark—a town besieged, a yearly massacre, the harem of a pathological king—with moments of sweet optimism—researchers unexpectedly inspired by discovery, the triumph of a doomed monkey, the big implications found in a series of tiny creatures.
CHAP BOOKS, POETRY & LIT JOURNALS
Learn Then Burn: A Modern Poetry Anthology for the Classroom ed. by Tim Stafford and Derrik Brown (Write Bloody) $15.00
The Point #4 Spr 11 $12.00 – New issue of the acclaimed local philosopy mag.
MAGAZINES!
Juxtapoz #124 May 11 $5.99
True Crime Winter Special 11 20 All True Murder Stories $6.99
Gentlewoman #3 Spr Sum 11 $10.95
High Times Jun 11 $5.99
Sideburn #7 $10.00
Pinstriping #25 Mar Apr 11 $9.95
Tattoo Society #27 $7.99
CHILDRENS BOOKS!
Moomins Little Book of Numbers and Moomins Little Book of Words by Tove Jansson (FSG) $5.99 each – Moomintroll, Moominmamma, and the Snork Maiden help create a game out of learning.
My Tattooed Dad by Daniel Nesquens and Magicomora (Groundwood) $18.95
Stop Snoring Bernard by Zachariah Ohora (Holt) $16.99
MUCKRACKING, MEMOIRS, MAYHEM, MISCREANTS & MISCELLENOUSNESSESESNESS!
The Steampunk Bible by Jeff Vandermeer and SJ Chambers (Abrams) $24.95
Poisons: From Hemlock to Botox and the Killer Bean Calabar by Peter Macinnis (Arcade) $12.95
Genes, Giants, Monsters and Men by Joseph P Farrell (Feral House) $19.95
MUSIC BOOKS OR BOOKS WRITTEN BY MUSIC PEOPLE!
Hard Ground by Tom Waits and Michael O'Brien (University of Texas) $40.00
Indie Rock Poster Book by Andy J Miller and Project Yellow Bird – This poster collection is inspired by classic indie rock songs of each artist's choosing. 30 removable prints of original artwork by thirty illustrators including Mike Perry, Deanne Cheuk, Jeremyville, Andy J. Miller and more. Featuring acts like Broken Social Scene, Grizzly Bear, Metric, Devendra Banhart, TV On the Radio and more. Royalties go to charities supported by Yellow Bird Project.
The Resurrection of Johnny Cash: Hurt Redemption and American Recordings by Graeme Thomson (Jawbone) $19.95
SEX & SEXY & SEX CULTURE!
Handsome Prince Gay Erotic Romance by Neil Placky (Cleis) $14.95
Dream Lover: Paranormal Tales of Erotic Romance by Kristina Wright and Megan Hart (Cleis) $14.95
Persistence All Ways Butch and Femme by Ivan E Coyote and Zena Sharman (Arsenal) $21.95 – In the summer of 2009, butch writer and storyteller Ivan Coyote and gender researcher and femme dynamo Zena Sharman wrote down a wish-list of their favourite queer authors; they wanted to continue and expand the butch-femme conversation. The result is this book. The stories in these pages resist simple definitions. The people in these stories defy reductive stereotypes and inflexible categories. The pages in this book describe the lives of an incredible diversity of people whose hearts also pounded for some reason the first time they read or heard the words "butch" or "femme."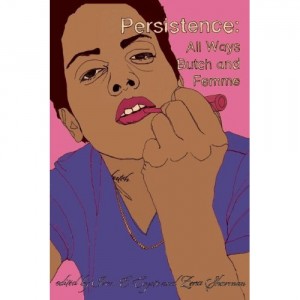 POLITICS & REVOLUTION!
American Tensions: Literature of Identity and the Search for Social Justice –  Fiction Poetry and Essays Addressing the Most Pressing Issues of Our Time by William Reichard (Feral House) $19.95
Marshall Law: The Life and Times of a Baltimore Black Panther by Marshall Eddie Conway (AK) $15.95