There Was A Light: The Cosmic History of Chris Bell and the Rise of BIG STAR by Rich Tupica (Hozac Books) $37.99 – 400+ pages, stocked with a wealth of previously-unseen color photos, personal ephemera from the Bell family's archive, as well as everything Ardent Studios could jam in, plus Bell's childhood bands, his post-Big Star solo work & more!
Zines
Men Who Memorize #1 & #2 $5 each
How to Uncover SELF In Chaotic Times by Lauren Maxwell $12
Meal Based Artist Residency Program by Marc Fischer (Public Collectors) $8 – Marc takes visiting artists to Joong Boo Market in Chicago's Avondale neighborhood. Here they share their reflections.
Affinity by David Meehan $10
Razorblades and Aspirin #4 by M. Thorn $8
Transhumanist Street Style Look Book by Peter J. $8
Comics & Minis
Nude Beach by Eloise Grills $8
Saliva Tide by Hawkins $8
Claw the Terrible Beautiful Claw by Marc Pearson $8
Humboldt by Grant Musser $2
Cotards Joke by Jonas $1
Hoody #3 Robot City $10
Grixly #44 by Nate Mcdonough $2
Draw by Night June 2018 by Steph Neary $2
Snack Time by Ally Lasser $4
Graphic Novels
Coyote Doggirl by Lisa Hanawalt (D+Q) $22.95 – Half dog, half coyote, all cowgirl, on the run from a trio of vengeful bad dogs. And also, there are homemade crop tops.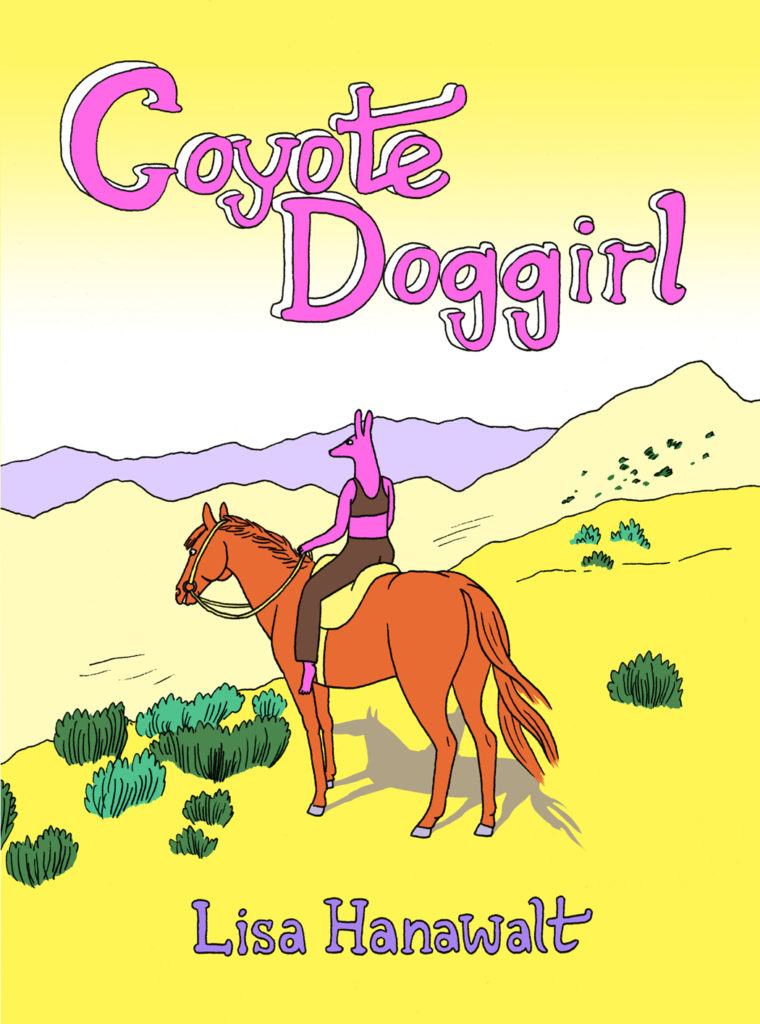 The Agency by Katie Skelly (Fantagraphics Underground) $25 – A collection strange and arcane medical images collected as a webcomic: horny skeletons, yonic portals, thrill-seeking vegetation, and multitudinous wry glances and stammered phrases!
Fang vol 1 Moon Light Snack by Marc Palm $7.99
Pivot by Jaime Dear $20
Politics, Revolution & Help
Resist!: How to Be an Activist in the Age of Defiance by Michael Segalov $19.99
Ways of Being: Advice for Artists by Artists by James Cahill $15.99
Creating Chaos: Covert Political Warfare, from Truman to Putin by Larry Hancock (OR Books) $17.95
Magic for the Resistance: Rituals and Spells for Change by Michael M. Hughes $15.99
Art Books
Fully Coherent Plan: For a New and Better Society by David Shrigley $24
Outer Limits
Paranormal Parasites: The Voracious Appetites of Soul-sucking Supernatural Entities by Nick Redfern $16.99
Fiction
Surrealists and Outsiders 2018: I Wagered Deep on the Run of Six Rats to See Which Would Catch the First Fire, ed by RW Spryszak $10 – Fiction and poetry anthology.
Book Smarts and Tender Hearts: A Novel by Shelley Pearson $12.99 – Hannah discovers zines at 16 and makes some new friends who help her figure out how to balance her book smarts and her heart.
New Micro: Exceptionally Short Fiction, editor James Thomas $15.95 – 35 stories by 89 authors of microfiction, stories of no more than 300 words.
Notes from the Fog: Stories by Ben Marcus $26.95
Heartbreaker by Claudia Dey $26
Murder Romance and Two Shootings by Todd Allen Smith $15
Magazines
Maximumrocknroll #424 $4.99
Jacobin #30 $12.95
Raw Vision #98 $14
Mojo #298 $11.25
Lit Journals & Chap Books
Windowcat #2 $5
McSweeney's 53: Includes 8 Inflatable Balloons $28 – Yes, there's a book but there's also stories printed on the balloons you have to blow up to read.